The Chase Ink family of business cards offer 5 Ultimate Rewards points per dollar for purchases made at office supply stores.  Those who shop often at office supply stores obviously will do well with these cards.  Those who shop elsewhere can do well too by using their Chase Ink card to buy gift cards at office supply stores.  An easy double dip looks like this:
Go through online rewards portal to Staples.com
Buy merchant gift cards (portals pay out for merchant gift cards bought at Staples.com, but not Visa or Staples gift cards) and pay with a Chase Ink card [UPDATE: Staples apparently no longer pays out through portals for merchant gift cards]
Portal rates change regularly (I recommend using CashBackMonitor.com to find current rates), but for the sake of argument lets assume that the best current rates for Staples is 5% cash back.  In that case, your rewards for buying a merchant gift card would add up to 5% cash back plus 5X points.
Another option: eBay
In a post in which I cheered the return of eBay gift cards to stores, a reader revealed something interesting:
I found something new today: if you buy any giftcard (ebay, staples, …) from " paypal_digital_gifts" seller in ebay using chase ink, surprisingly you will receive 5x points. I bought several ebay gift card last week and now my account shows that I have earned 5x for all of them. The transaction has posted as PAYPAL *PAYPAL INC.
That was intriguing.  While eBay isn't technically an office supply store, Chase awards category bonus points based on the merchant code used to process your credit card payment.  Apparently eBay's system is setup as an office supply store, at least for certain types of purchases.
I tested this out myself with two separate purchases.  I bought the following:
Surprisingly, both purchases earned 5X with my Chase Ink card.  I don't yet know if non-gift-card eBay purchases result in 5X earnings, but there's an easy way to ensure that they do: first buy eBay e-gift cards, then use those gift cards to buy other items.
UPDATE: Further research has shown that only purchases from PayPal Digital Gifts earn 5X.  I'm not sure why my GiftCardMall purchase appeared to earn 5X at the time I wrote this post.
Stacking rewards
Here's an example of how to stack rewards with eBay:
1. Go through a portal to eBay to buy an eBay e-gift card
Currently, the best portal options are only 1.5% cash back, but that's better than nothing!  You can find the current best options here.
It has been found that buying eBay e-gift cards from PayPal Digital Gifts results in portal rewards (see this Doctor of Credit post).  And, as I've recently confirmed, by paying with a Chase Ink card, you'll earn 5 points per dollar.
2. Go through a portal to eBay to use your eBay e-gift card
Once you have your e-gift card, you can go through the same portal as before to shop at eBay.  Use the e-gift card to buy merchandise or other gift cards.
Make sure that you're signed up for earning eBay Bucks.  This way, when you buy things (other than eBay gift cards, themselves), you'll earn 2% back towards future purchases.  You can even use those eBay Bucks in the future to buy more eBay gift cards!
5X points plus 5% rewards when buying merchant gift cards
All of the above rigmarole leads to similar rewards as the Staples.com process.  In this case you'll earn 5X Ultimate Rewards points, plus 3% cash back, plus 2% in eBay Bucks.
Why bother?
To maximize rewards, Staples offers an easier route.  That said, eBay offers a wider selection of merchant gift cards (and merchandise, in general).  And, eBay often offers terrific sales on gift cards.
Wider selection
Unlike Staples, eBay carries gift cards to merchants such as American Airlines, Hyatt, and much more.
Discount gift cards
While it is sometimes possible to buy gift cards from individuals on eBay at a good price, I prefer to wait for official sales on gift cards from bigger sellers.  In the recent past, there have been terrific discounts available from both PayPal Digital Gifts and GiftCardMall on eBay.  While there is nothing too exciting from those sellers at the moment (unless 20% off Applebee's excites you), there is a deal for a $10 promo gift card when buying a $100 Chevron / Texaco gift card from svmgiftcards.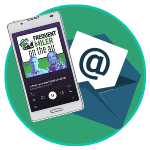 Want to learn more about miles and points?
Subscribe to email updates
 or check out 
our podcast
 on your favorite podcast platform.