Air Canada's new U.S. based credit card seems to be custom designed for The Games we Play.  It offers high rewards for spend at restaurants and grocery stores; it has unique features like Pay Yourself Back & discounted award pricing; and it offers interesting perks for big spenders, including the best companion-pass type of thing ever (but the latter requires one million dollars in spend!).  If living that large has you feeling guilty, the Aeroplan Card has your back there too with automatic carbon offsets for certain types of awards.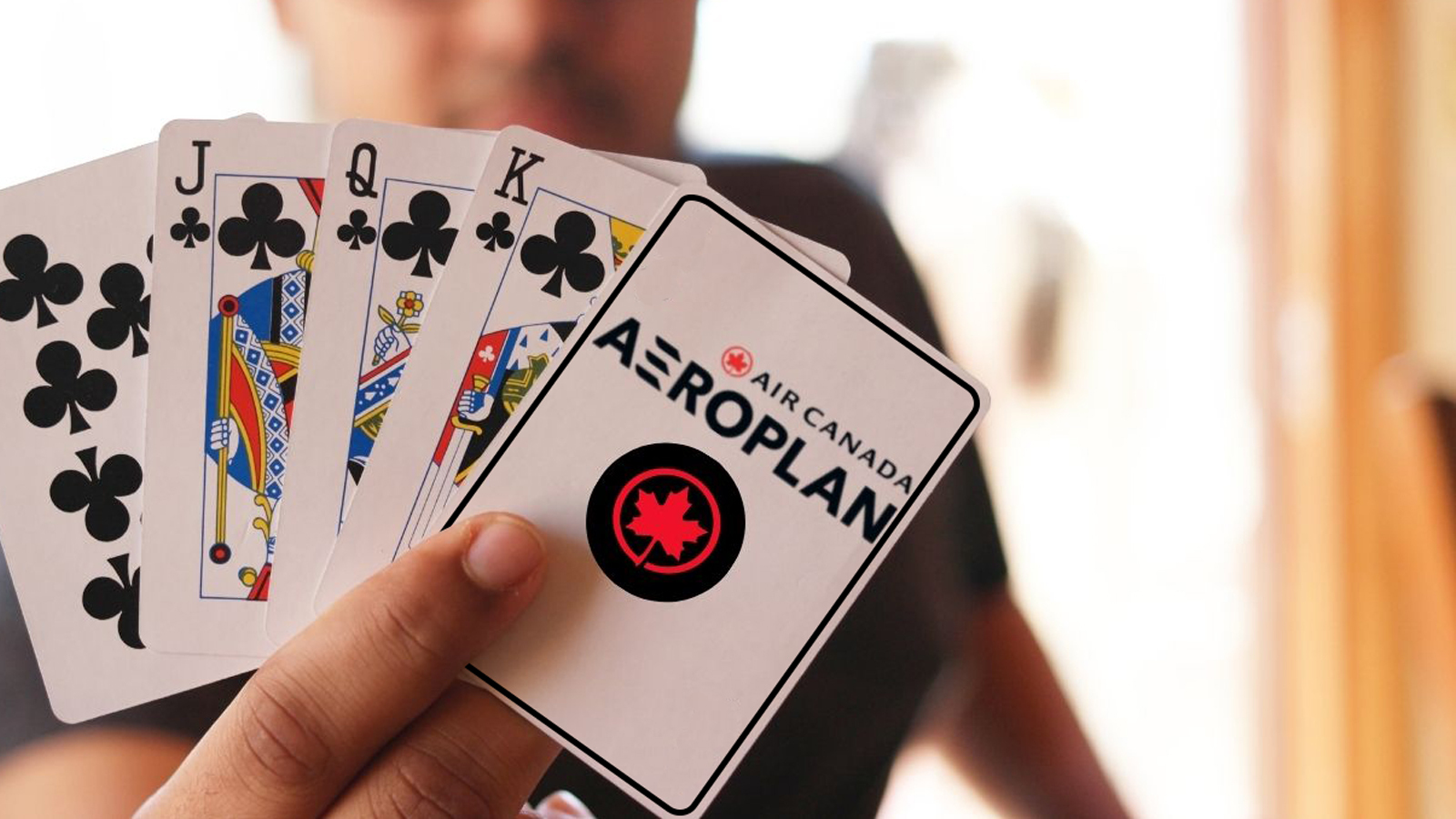 Overview
On its surface, the new Air Canada Aeroplan Card appears similar to other airline cards on the market.  For $95 per year, you get a free checked bag for up to 9 passengers; automatic travel protections; $100 credit toward NEXUS, Global Entry or TSA PreCheck every 4 years; and no foreign transaction fees.
Like a number of other airline cards, Aeroplan is offering a welcome bonus worth up to 100,000 points after $4K spend in 3 months.  In this case, though, you don't really get points.  Instead, you get two vouchers which are each worth 50,000 points towards award redemptions.  While I'd much prefer points over vouchers, the good news is that these have no expiration date: they're valid as long as you have the credit card.
Also, don't forget that if you joined the waitlist for the card by November 8th, then when you sign up for this card you'll qualify for the waitlist Bonus: 10K points + 10 eUpgrade certs.
With that standard stuff out of the way, let's get into the fun stuff…
Point Earnings
The Aeroplan Card's point earnings are similar to other airline cards too, but with one exception…  With this card you get 3x rewards for spend on Air Canada, and at restaurants and grocery stores.  Unfortunately, you only get 1x everywhere else.
The Aeroplan Card also offers 500 bonus points for every $2K spend in a calendar month, up to 1,500 points per month.  If you spend exactly $2K, $4K, or $6K per month, this feature adds an additional 0.25x to your point earnings.  In other words, with this level of spend, you will earn the equivalent of 3.25x in bonus categories and 1.25x everywhere else.  While this is a nice feature, I don't find it too exciting.
I find the 3x grocery store bonus interesting because many of us spend a lot at grocery stores.  The only other commonly available uncapped 3x grocery cards are the Citi Premier Card and Capital One's Savor and SavorOne cards.  The Citi Premier card has the huge advantage of offering transferable points, but if you're interested in the Aeroplan Card's perks for big spend, this could be a better choice.  I also find this interesting because Chase hasn't previously offered uncapped grocery bonuses.  Hopefully this is an indication of more to come!  I'd love to see a card that earns Ultimate Rewards points with uncapped 3x grocery earnings.
Elite Status
Aeroplan lists elite benefits for each tier here.  Some notable perks are as follows:
25K: eUpgrade credits, Priority seat selection, 2 free checked bags, priority boarding, 2 Maple Leaf Lounge passes can be chosen as a Select Benefit
35K: All of the above plus more eUpgrade credits, 2 Maple Leafe Lounge passes
50K: All of the above plus Star Alliance Gold status (this gives you access to Star Alliance lounges, including United lounges, when flying a Star Alliance carrier), more eUpgrade credits, status passes (gift someone your level of status for a specific trip)
75K: All of the above plus ability to gift 35K status to a friend, more eUpgrade credits
Super Elite: All of the above plus free award changes and cancellations, Air Canada Concierge Service, access to London Heathrow Arrival Lounge, more eUpgrade credits, 1 eUpgrade nominee (i.e. apply eUpgrades to friend's trip even if you're not flying with them), gift 50K status to a friend, complementary in-flight refreshment.
25K Status Upon Signing Up
Upon signing up for the Aeroplan Card, you'll automatically receive Aeroplan's lowest tier 25K Status for the rest of the current calendar year and all of the next calendar year.  We've been told that those who sign up before the end of 2021, though, will keep status through the end of 2023.
Renew Status w/ $15K Spend
Each calendar year after the first, you can earn or renew 25K status with $15K calendar year spend on your card.
Status Boost w/ $50K Spend
Earn a one-level status boost after spending $50,000 in a calendar year.  Here's how it works: At the end of the calendar year in which you spend $50K or more, Aeroplan will look at the level of status you've achieved for the next year and will bump you up one level.
At a minimum, $50K spend will get you to 35K status (since the first $15K spend got you to 25K Status).  However, if you achieved a higher level of status that is valid for the next year, you'll get bumped up one level to 50K, 75K, or even to Super Elite status.
In some circumstances it should be possible to boost a status match.  For example, if you are granted a status match to 50K status and you meet the challenge requirements so as to extend the status for the rest of the following year, then spending $50K in the current year should boost you to 75K status.  Unfortunately, the timing of the recent status matches would make doing this very difficult as you would have to not only complete the match requirements (fly a round-trip Air Canada flight) but also spend $50K on the Air Canada card this year (2021).
When your status is boosted, you'll earn all of the same elite perks and Select Benefits of your boosted status as if you had earned that status through flying.
You cannot stack boosts.  For example, if you spend $50K in year 1 to get to 35K status, then spending $50K in year 2 won't get you to 50K status.  It will merely keep you at 35K status for another year.
Big Spend Perks
In addition to earning elite status through spend, as described above, the Aeroplan Card offers additional perks for really big spend…
Priority Reward w/ $100K, $250K, $500K, $750K Spend
Priority Rewards are vouchers for 50% off flight awards (including partner awards). Vouchers are normally earned each time you reach a SQD (Status Qualifying Dollars) threshold, and the type of the voucher you get depends on the status you hold at that time.
As confirmed with Aeroplan, the type of voucher you get with big (very big!) spend, depends on the status level you hold at the time that you surpass a spend threshold ($100K, $250K, $500K, or $750K):
25K or 35K) Canada / US – Economy vouchers: Use for travel wholly within Canada and the United States (including Hawaii) in Economy Class.
50K) North America – Premium Economy vouchers: Use for travel wholly within North America (including Mexico, the Caribbean, Central America and Hawaii) in Economy or Premium Economy classes.
75K) Worldwide – Premium Economy vouchers: Use for travel worldwide, in Economy or Premium Economy classes.
Super Elite) Worldwide – Business vouchers: Use for travel worldwide, in Economy, Premium Economy or Business classes.
Personally, I can't see spending that much for any but the Super Elite vouchers that work for worldwide travel in business class.  Even at that level, you would have to use the vouchers for very, very expensive awards for it to make sense.  I think they should make these vouchers work worldwide and in first class, regardless of the cardholder's elite status at the time they hit each big spend threshold.
Ultimate Companion Pass w/ $1M Spend
When you hit one million dollars of spend within a calendar year (yes, you read that right), you unlock the ability to get 100% of points back on all redemptions in all cabins for a designated companion.  You can think of it as getting a free companion for a year on all award flights, including partner flights (Etihad, Oman Air, Star Alliance Partners, etc.).  You might argue that it's not really a free companion because you have to have enough points to book them in the first place.  That's true, but after spending a million dollars on the card, I'm confident that you'll have more points than you know what to do with.
I've confirmed with Aeroplan that this "companion pass" kicks in once you complete $1 million in spend in a calendar year and will last for the rest of that calendar year and all of the next year.  Unfortunately, unlike Southwest's Companion Pass, Aeroplan won't let you change your designated companion.
Carbon Offsets
Aeroplan will purchase carbon offsets to reduce the impact of greenhouse gas emissions associated with cardmember travel when they fly Air Canada using an Aeroplan flight reward. Applies to Chase Aeroplan primary cardmembers and travel companions on the same reservation for flight segments with Air Canada, Air Canada Express and Air Canada Rouge.
Pay Yourself Back
Beginning early in 2022, Chase will add Pay Yourself Back benefits to the Aeroplan Card.  Chase Aeroplan Cardmembers will be able to apply their Aeroplan points toward travel purchases on any airline, including hotel, car rental, and more at a rate of USD 1.25 cents per point up to 50,000 points per year (US$625 of value).
Discounted Award Pricing
When booking awards for flying Air Canada (not partner airlines), the primary cardholder will "often" see lower award prices than those without the card.  Aeroplan refers to this as Preferred Pricing.
A while ago, Prince of Travel crunched a bunch of numbers to try to understand Aeroplan's Preferred Pricing.  He found that discounts seemed to be based on some combination of whether you are an Aeroplan cardholder and/or an elite member.  That said, it seems that we can expect award rates to be discounted 8 to 15%, with some exceptions.  See Prince of Travel's full post, here: New Aeroplan: A Closer Look at Dynamic and Preferred Pricing.
My Take
I didn't expect to have any interest in this card, but I was surprised — in a good way.  I'm not saying that I necessarily want to get the card myself, but I am intrigued by the possibilities it offers.  It seems to be custom designed with the points & miles enthusiast in mind.  The card provides both elite status opportunities and award discount opportunities to those willing to spend a ton of money on the card.  And, if you can spend a ton of money at grocery stores, all the better because you'll earn 3x!
Is the card right for you?  If you're a regular Air Canada flier, then definitely.  If you're a huge spender and love getting award deals, then probably.  For anyone else… I don't know.  I think you'd have to fly Air Canada enough to at least get some benefit from elite status for the card to make much sense past the first year.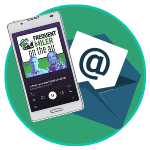 Want to learn more about miles and points?
Subscribe to email updates
 or check out 
our podcast
 on your favorite podcast platform.