Last Updated: 10/19/2017
If you're in the market for gift cards, you're probably interested in finding the best options for saving money and/or earning extra points.  Or, if you're planning big purchases, you might want to consider buying gift cards first in order to increase your savings or rewards.  Either way, here is a run down of the best options I know of for buying merchant gift cards.
Ebay discounts
I don't recommend buying used gift cards from individuals through eBay.  Instead, look for sales of new, unused gift cards from companies such as PayPal Digital Gifts, Gift Card Mall, SVM Gift Cards, and Cardency.  To find discounted gift cards:
Gyft + Ink = 5X
Earn 5X points by paying with your Chase Ink card (through PayPal) for gift cards from Gyft.
Gift Card Mart + Ink = 5X
Earn 5X points by paying with your Chase Ink card for gift cards from Gift Card Mart.
Ink + Office supply store = 5X
Staples, Office Depot, and OfficeMax all carry a wide selection of gift cards in-store.  If you purchase these gift cards with your Chase Ink card, you'll earn 5 Ultimate Rewards points per dollar.
Via Staples.com, you can order a wide assortment of gift cards online.
Click here to shop for gift cards at Staples.com
(I may earn a small commission if you use this link, but they don't usually pay affiliates for gift card purchases)
Backup plan: Pay with your American Express SimplyCash card to get 5% cash back at office supply stores.
GiftCertificates.com + Portal = Up to 11.0% cash back
The uPromise portal is currently offering 5% cash back for clicking through to shop at GiftCertificates.com (find current rates here).  If you pay with the uPromise credit card, you'll earn an additional 5% cash back.  And, if you have the Sallie Mae High-Yield Savings Account, you can earn an additional 10% annual match on your uPromise earnings.  This will give you an additional 1.% cash back for a total of 11.0%.
Blue Cash Preferred + US Supermarket = 6% savings (on first $6k, then 1%) + fuel points
Grocery stores tend to have huge selections of merchant gift cards.  Some stores even offer extra rewards (fuel points) for gift card purchases!  So, buy gift cards at such a store with the Amex Blue Cash Preferred card to get 6% cash back (up to $6K of US Supermarket spend per year, then 1% cash back) and hopefully earn fuel points as well!
Backup plan: Use one of many other credit cards that offer grocery store bonuses.  See: Best Category Bonuses.
5X card + drugstore (or gas or grocery store) = 5X
There are a few cards that offer 5X at drugstores, gas stations, and grocery stores either for a limited time or after meeting certain requirements (see "Playing 5X everywhere Whack a Mole").  Drugstores and grocery stores tend to have terrific gift card options.
Credit card / bank offers
Sometimes your credit card company or bank will offer automatic incentives for shopping at certain vendors.  A good example of this is American Express "Offers for You" and "Amex Offers".  Amex sometimes offers deals such as an automatic $15 statement credit when you purchase $75 or more at Home Depot (the exact deals vary. This is just one recent example).  In cases like these, you can go to the store in question and buy enough gift cards to meet the deal requirements and get automatic savings.  For more concrete examples, please see: Maximizing Amex Sync offers. Part 3: shopping elsewhere.
Second hand gift cards
There is a thriving resale market for gift cards.  It is often possible to buy merchant gift cards at a significant discount through one of many re-sellers.  The site giftcardgranny.com does a pretty good job of aggregating the options for you.  They'll even let you setup alerts to watch for gift cards of interest.  You can sometimes even increase your savings by going through a cash back portal to the gift card re-sellers site. Also check Gift Card Wiki to find the best re-sale prices.
Once you pick a re-seller, go to cashbackmonitor.com to see if you can get cash back when buying these gift cards.
MileagePlus X
United's MileagePlus X app allows you to earn bonus miles buying gift cards.  The app is advertised as a way to earn bonus miles for everyday purchases: When shopping at a participating store, you purchase a gift card through the app for the exact amount of your purchase and earn up to 5 miles per dollar. At the register, the gift card is then used as your form of payment.  Note that in most cases you can also use these gift cards online.
The MileagePlus X app has several advantages over buying gift cards online:
Gift cards bought through the app are available immediately
The app is more reliable than a portal for earning rewards.
Some merchants, such as Amazon.com, don't usually offer portal rewards when buying gift cards so this is a way to increase rewards that may not otherwise be possible.
American Express seems to treat MileageX App purchases as United Airlines charges.  So, Amex cards that offer bonus points or cash back for United airlines purchases may offer the same for purchases made through this app.
Note: Many merchants do not allow buying gift cards with gift cards.  This app does not provide a way around such a restriction.
Buy from merchant
Last, but not least, sometimes the best savings or points come from buying gift cards directly from the merchant for which you want a gift card.  For example, Staples sometimes offers a $10 promo e-gift card with each $50 gift card purchased.  With some stores, you can earn extra points by starting with a shopping portal before clicking through and buying a store gift card.  This does not work with all stores.  Please see the Frequent Miler Laboratory to see what works and what doesn't.
Reader suggestions
I know that I didn't present every combination of solutions available, but did I miss any particularly noteworthy options?  Please comment below.
Options no longer available:
In the past I've written about a number of options that are no longer available today…
Earning portal rewards when buying gift cards from Staples is
no longer available

.

Staples no longer pays out rewards through portals for the purchase of gift cards.
Buying gift cards with Staples' gift cards is
no longer available
It used to be possible to buy Staples' gift cards at a discount (or to get points) and then use those gift cards to buy other gift cards (and get cash back or points again).  Unfortunately, Staples.com now greys out the option to pay with a Staples gift card if you have any gift cards in your cart.  In-store it might still be possible to buy gift cards with Staples' gift cards, but most cashiers are trained to not allow it.
Earning cash back at OfficeMax through Amex OPEN Savings is
no longer available
Amex used to offer an automatic 10% cash back when you made a purchase of $250 or more at OfficeMax.com.  As of January 1st, 2014, that benefit went away (see more here).
Visa Savings Edge 1% rebate at Staples 
no longer available
Staples & Visa Savings Edge were partners until the end of 2014. They used to pay a 1% rebate on purchases over $200 when a Visa business card (such as the Chase Ink) was used at Staples.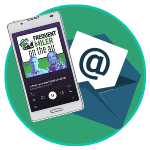 Want to learn more about miles and points?
Subscribe to email updates
 or check out 
our podcast
 on your favorite podcast platform.