Each week at Frequent Miler, we keep an eye on articles across the net to bring you our week in review around the web. This week, we have a number of stories of Chase shutdowns that are a good reminder to keep your addiction to miles and points under control. Speaking of that addiction, there is a post on the dark side of the hobby for those who might not be able to let go of their airline status and 5x categories. All that and more below.
Andy at Andy's Travel Blog shares a very interesting read that's a good reminder for both those starting out in miles & points and those who have long been addicted to the hobby. Are weekend mileage runs taking time away from family or adding to the memorable moments you build with loved ones? Are you traveling searching for something or just seeking out new life experiences? This post is a good reminder to reflect now and then about what you're doing and why — whether it be in regard to your miles-and-points balance or finding balance in other areas of life.
---
On the other hand, if after reading Andy's post you're resolved to continue going after airline status, this post from God Save the Points will give you some of the easiest ways to do so. Be sure to read the comments for a few additional details not noted within the post and enjoy status benefits with a lot fewer miles flown by choosing wisely where to credit your flights.
---
An interesting companion piece to Andy's post above is this post from Robert Dwyer at Milenomics. Certainly the entire miles and points and credit card world is built on predictably irrational behavior. The first step to "winning" in this hobby is recognizing how the power of "FREE!" affects us all so that you can think logically about how to julienne those carrots being dangled in front of you and maximize every shred.
---
Danny the Deal Guru at Miles to Memories covers the latest option added to our Instant Gift Card Deals page, so when you're out shopping at a store and want to save a few bucks, you can buy an instant gift card. It doesn't sound like this option is necessarily better than others, it looks like another one to toss in your tool belt for comparison's sake. Keep in mind that using gift cards like this will likely negate credit card benefits like extended warranty and return protection, but the savings makes sense in some situations where those things are not so important for you.
---
Chase Shutdown week at Miles per Day
The title isn't a link in this case because it's not just one post — it's four of them that are worth a few minutes of your day to check out as reports of Chase shutdowns seem to be spreading. Miles per Day covers story one, story two, and story three from separate readers about Chase shutdowns. There was also one story with a happy ending, but be aware that this is a phenomenon in action. Doctor of Credit also updated a post about the topic this week and you may have seen my posts here recently about Chase Financial Review. I don't think these shutdowns affect the vast majority of users, but if you start to get tempted by the addiction of miles and points noted above, keep in mind that the sky is not always the limit.
---
That's it for this week in review. Check back soon for this week's last chance deals.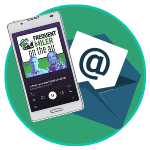 Want to learn more about miles and points?
Subscribe to email updates
 or check out 
our podcast
 on your favorite podcast platform.