A friend asked for some help planning an award strategy for a trip to Alaska. One thing led to another and I stumbled on a weird finding: Aeromexico has access to a lot more Delta award availability than other partners do. This is apparently due to Aeromexico adding dynamic pricing for some partner flights during the pandemic (something The Points Guy reported but I'd previously missed). In most cases, the pricing is bad enough that this factoid wouldn't matter, but thanks to the current point transfer bonus to Aeromexico from Membership Rewards points, there are some scenarios where Aeromexico can be your best bet for booking Delta flights. This won't be a game-changing hack for the most part, but it certainly could come in handy in the right situations.
Aeromexico comes out far ahead on a trip to the far north
I stumbled on this while doing some award searches for my friend from Chicago to Anchorage, Alaska. While Delta doesn't fly nonstop from Chicago to Anchorage, there are a number of connecting itineraries at Delta.com. On the first date I tried, Delta had prices starting at 37,500 miles one way.
Because it isn't always clear which Delta itineraries are going to be available to partners, I often manually search at AirFrance.us (or Virgin Atlantic when searching a nonstop route). Unfortunately, I came up empty on the first dates I tried at Air France.
It was the same story via Virgin Atlantic.
I was therefore very surprised when Aeromexico showed many routes available. The cheapest options on the same date began at 30,500 points one way.
However, the disparity is larger than it sounds: thanks to that current transfer bonus from American Express, those flights via Aeromexico would only require transferring about 16,000 Membership Rewards points to Aeromexico. That's a sizable difference in price. Note that Aeromexico charges more fees at around $63.50 in fees on a one-way. The 21,500 points you would save by transferring to Aeromexico for this one-way (assuming you would need to transfer to either Delta or Aeromexico) would be worth the additional cost. Also keep in mind that American Express charges an excise fee of $0.0006 per point for transfers to Delta, so that does make up for some of the additional Aeromexico fees since there is no excise tax for transfers to foreign airline programs, including Aeromexico.
Delta loyalists will recognize that Delta often offers better prices round trip than one-way. That's true here, but Delta still came out far behind. The round trip price for the first set of sample dates I tried (July 4-11) was 69,500 Delta SkyMiles and $12.
Those same dates through Aeromexico came to 61,000 Aeromexico Club Premier points and about $90. With the transfer bonus, that's fewer than 32,000 Membership Rewards points round trip.
Again, the taxes and fees are higher, but if you value your Membership Rewards points at just $0.01 each, the Aeromexico price saves you $375 worth of points.
Also kind of interesting to me was that the cheapest flights via Aeromexico did not match the cheapest flights via Delta.com. The two itineraries shown above that are departing between 9-10am didn't show up at all via Delta.com. The 1:25pm departure that Aeromexico has for 30,500 points (which is equivalent to about 16,000 Membership Rewards points at the time of writing) can be booked via Delta.com — for 49,000 SkyMiles one way.
Apparently this is because Aeromexico has access to dynamic fares on Delta, KLM, and Air France.
That made me wonder whether Aeromexico would often have access to expanded award space and better prices. Unfortunately, that didn't seem to be the case in most situations. However, I did find some other instances where this expanded Delta availability and better pricing could come in handy.
Aeromexico also cheaper to Canada in some cases
Apparently, Aeromexico wants to incentivize you to fly North because I also found this cheaper pricing — mostly thanks to the transfer bonus — on some routes to Canada.
Take this trip from Salt Lake City to Calgary as an example: Delta wants 22,000 SkyMiles one-way for the nonstop at Delta.com.
However, Aeromexico is offering the same flight for 29,900 Club Premier points and about $45. That's fewer than 16,000 Membership Rewards points one way.
In this case, the ~$40 difference in fees seems more significant given a narrower spread in award "mileage" price, but I think most would value 6,000 Membership Rewards points more than $40 and would thus rather save the points and pay the additional fees (this again assumes that you would need to transfer the points to either airline to book).
Does Aeromexico actually include two checked bags domestically?
Unfortunately, I couldn't find many instances where Aeromexico showed any Delta business class space at all and in cases where they did it was not priced attractively. On shorter itineraries, that may not matter to you, especially if Aeromexico's site is to be believed about what is included. For instance, I looked up a one-way from Albany, NY to Detroit that rang in at 22,000 DeltaSkyMiles round trip in basic economy or 26,000 miles round trip in "main cabin".
Aeromexico had the same flights available for 22,000 Club Premier points (~11,500 Membership Rewards points with transfer bonus) each way.
That doesn't give an advantage to Aeromexico unless you want to check bags and you believe Aeromexico's site about the inclusions. They list 2 free checked bags even on this domestic itinerary.
I don't know that's accurate given that seat selection is not included (which makes this fare feel more like basic economy), but according to the last bullet point in the chart showing "Award Ticket with dynamic fare", baggage depends on the fare family. I don't know for sure that Aeromexico is right that this "fare family" includes 2 checked bags, but if it does that could be nice for those who don't travel light (i.e. my family).
Price disparities can be quite large in some cases
I hunted around quite a bit and didn't find Aeromexico's apparently expanded access to Delta awards compelling in most scenarios. First of all, I only found this expanded access for economy class awards. Second, they aren't priced competitively — even with the transfer bonus — on most routes.
That said, I did stumble on some niche exceptions beyond just flights to Alaska and Canada.
For example, see these flights from Honolulu to Sydney, Australia on Delta.com. Economy class starts at 190,000 SkyMiles one-way. Youch.
Note those prices are awful for economy class — many programs charge far fewer points in business class. Still, the point here is that Aeromexico has the same flights for 144,200 Club Premier points one way — that's just over 75,000 Membership Rewards points transferred to Club Premier with the current transfer bonus (plus about $120).
While I wouldn't use 75,000 Membership Rewards points to fly one-way to Australia in economy class, I'd be much happier to do that than pay 190,000 points one way if I needed to redeem for one of those flights. More importantly, if and when I did need to book a Delta flight, I'd at least look at Aeromexico in case there is a price discrepancy of that magnitude.
Want a longer layover? Aeromexico may be the ticket
In many instances, Aeromexico listed many available flights on days when I saw no availability through other Delta partners and on itineraries that Delta didn't appear to be selling on their site. For instance, on the route back from Anchorage to Chicago form the round trip shown at the beginning of this post, Aeormexico Club Premier had several itineraries departing Anchorage at 1:05pm
That 1:05pm flight lands in Minneapolis around 9:30pm. As you can see, the connecting flight to Chicago would leave you with an overnight in Minneapolis. That may not be appealing if your goal is to get home as soon as possible. On the other hand, if you want to shop at the Mall of America for a day, the fourth 1:05pm departure above would leave you nearly 24 hours in Minneapolis.
Again, while the usefulness of that will vary based on your situation, Aeromexico had access to many itineraries at far less than Delta's prices and offered options not shown at Delta.com. For instance, Delta offers quite a few itineraries departing Anchorage at 12:55am at mostly pretty ridiculous prices on my sample date.
Aeromexico has the same first itinerary above (departing at 12:55am and arriving in Chicago at 5:57pm) for a lot less (particularly after the transfer bonus). They also have an additional option with a very long layover in Salt Lake City. These would be the equivalent of about 18,500 Membership Rewards points one way.
Those specific instances probably aren't the answer to all of your vacation plans, but if not for stumbling on this I never would have even thought to search Aeromexico. Now I'll toss that into the rotation when searching for award options.
What about change and cancellation fees?
Unfortunately, according to our resource on award change and cancellation fees, your savings could get eaten up if you need to make changes. It'll cost you to change or cancel according to Aeromexico's fee schedule:
Change fee:

Domestic (presumably Mexico): 1,070 MXN (about $48 USD)
International: 1,930 MXN (about $88 USD)

Cancellation fee:

Domestic:  1,930.00 MXN (about $88 USD)
International:  2,900.00 MXN (about $132 USD)

Notes: AeroMexico isn't known for great customer service, but you can refer to this page for award change fees.
That said, the fare terms shown above on that Albany to Detroit itinerary seem to suggest that changes of date or time are included. I would be tempted to think that maybe they mean included for a fee except that it says the fare is refundable "con costo". That suggests to me that there is a cancellation fee but not a change of date or time fee. YMMV as this is at odds with the fee schedule.
Bottom line
I was surprised to find that Aeromexico appears to have access to far more Delta award space than most other Delta partners and that in at least some cases awards are priced far more attractively via Aeromexico. That better pricing is particularly true when considering the current transfer bonus. I still wouldn't transfer Membership Rewards points to Aeromexico speculatively, but I'll certainly keep it in mind when I'm searching for awards since I'd previously ignored Aeromexico almost entirely. It appears that might have been a mistake.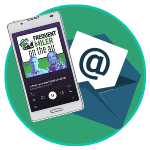 Want to learn more about miles and points?
Subscribe to email updates
 or check out 
our podcast
 on your favorite podcast platform.