I've been working on a post for the past few days that I intended to schedule tomorrow with a nugget of wisdom within about increased United business class availability in April and May of next year. Then, this morning, we saw that Million Mile Secrets posted about successfully booking a ticket between Newark and Honolulu using Turkish Miles and Smiles to fly on United in business class and I realized it was only a matter of time before another blog picks up on the availability and reports it. A longer post is coming about my own trials and tribulations booking United awards with Turkish miles (short story: I successfully booked 3 seats in lie-flats on the nonstop flight from Newark to Honolulu for travel next spring, but it wasn't easy). In the meantime, I wanted to alert readers before the cat inevitably comes out of the bag on the award space: in April and May 2021, there is decent award availability in lie-flat United business class on transcontinental flights and flights to/from Hawaii. Much of the transcon space is easily bookable on the Turkish website.
The Deal
Very good business class space in lie-flat seats on United on both transcontinental flights and flights to/from Hawaii in April and May 2021

Book via United for 35K miles one-way on transcons or 50K one-way to Hawaii
Book via LifeMiles for 40K one-way to Hawaii (there is a 25% Citi transfer bonus)
Book via Turkish Miles & Smiles for 12.5K miles each way

Note my adjective choice — "very good". That's not "amazing", not "phenomenal" — but any nonstop award space is better than usual and this much is good. It's not going to be the best flight times or days in most cases.
Quick Thoughts
I've been running searches constantly this week ever since I noticed that United is showing saver availability on nonstop flights between Newark and Honolulu in April and May 2021. On some dates, I found three seats on the nonstop. However, I couldn't get those flights to show up at the Turkish Airlines website and phone agents weren't finding them, either. More on that in the next post. The short story is that it won't be easy to book the direct flights from Newark to/from Honolulu.
However, you can easily find dates with seats in lie-flat business class between Newark and San Francisco or Los Angeles.
As you can see above, that space is by and large bookable online at TurkishAirlines.com. And in some cases there are as many as three seats available.
And if you don't mind connecting to get to/from Hawaii, you can easily find availability between Honolulu and Newark that connects on the west coast.
It's not just San Francisco that has the transcontinental flights available. This is a look at Los Angeles to Newark in business class — again, the dotted lines indicate dates with nonstop saver availability that should at least in theory be bookable via Turkish (and it mostly is).
As a reminder, you'll need to save additional passengers to your account in order to book for others (and I believe that the Miles & Smiles member using his/her miles to ticket the flight needs to be on the reservation when you book online, whereas you can book seats for others over the phone or via email).
To book online, don't forget that you have to click your name, then "Miles Transactions", then use the Star Alliance booking tool.
Searching from the home page will not work. See our Guide to booking United flights with Turkish Miles & Smiles for more detail.
If you don't yet have the miles in your account to book, you'll want to call Turkish to get a hold on the dates/flights you want (again, see that guide to booking United flights with Turkish for details on how to do it). I was given a hold of three days.
As noted above, don't get your hopes up on the long-haul to Hawaii, but if you're looking for the transcons or either west coast or Denver to Hawaii, you are at least fairly likely to be able to either book online or over the phone without too much difficulty (Though YMMV — I ran into one agent this week who told me that I could definitely use my Turkish miles to book a flight on United, but he insisted that I had to contact United to do that and there was no way Turkish could do it. If you get that guy on your first call, just hang up and call again. Trust me.).
Note that I didn't see any flights showing new Polaris business class. I haven't tracked which airlines are flying which aircraft on which route in light of hugely decreased demand. I'm not sure whether United is no longer flying planes configured with the newer Polaris business class domestically or there just wasn't availability on those flights. I'm not sure it would matter what you booked, anyway. Anybody who claims to know which of these flights will really be operated and with which equipment in April or May of 2021 has a crystal ball that is better than mine.
And that leads to an important point: if United has some significant schedule change, you may be in for a headache. Turkish charges a change or cancellation fee of $25 in advance of departure or $50 to redeposit if you no-show. We had one reader who recently reported that he was quoted $200 per passenger to cancel and despite his protests pointing to the online terms that state $25 per passenger, phone agents only reduced the fee to $150 per passenger. That seems like a poorly-informed agent rather than policy — I was quoted the $25 change fee policy on the phone once again earlier today, so that is both the policy in writing and the one being quoted by agents during the booking process. The last time I canceled an award, the miles instantly redeposited and I was able to use them to ticket another award on the same phone call — but, again, we've had some reports recently from readers whose miles didn't appear immediately after canceling. YMMV given the current state of affairs.
Still, I was able to put all that aside and give this a go. I figured there just aren't many times when I'll get a chance to book domestic lie-flat United space for three passengers. I don't expect to travel without my kids any time soon, so I had to jump on this while I could and just hope for the best that life is something resembling "normal" eight months from now.
On that note, along with being unsure of the flight schedule, we obviously don't know what the situation will be like in terms of quarantines / travel restrictions. I know that Hawaii has seen an increase in COVID cases recently and there is talk of accepting visitors but keeping them within a "resort bubble". That wouldn't appeal to me, so I realize I am taking a chance on this that I may be able to go but not want to go when the time comes. Somewhat as a hedge, I booked a nonstop from Newark to Hawaii but booked my return from the west coast to Newark – I'll book a separate flight from Hawaii back to the west coast using miles or a United voucher that I have. That'll enable me to break up the trip and visit family in the Bay Area on the way back — or, if Hawaii doesn't come together, I still have half a trip booked.
Again, I'll have an additional post coming about my recent frustrations with Turkish, but I wanted to give readers a crack at this award space given the increased attention there might be on United searches after the Million Mile Secrets post.  If you have Turkish miles in your account, it certainly may be worth using them now. For those transferring, it really makes sense to call and get a hold first. My recent transfers took less than 24 hours, but you want to have a hold on the space so that it doesn't disappear.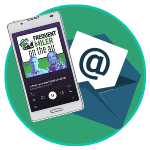 Want to learn more about miles and points?
Subscribe to email updates
 or check out 
our podcast
 on your favorite podcast platform.