In combing through posts for today's Week in Review Around the Web, I stumbled on a post written by Julian Kheel at CNN Underscored. Some readers likely remember Julian as The Devil's Advocate, a pseudonym under which he wrote columns here and at Travel Codex for years. Julian's recent column, titled "Lost your job? Take 30 minutes to reduce these three major household expenses" included a good tip: given low interest rates, now could be a great time to consider refinancing an auto loan. That put a couple of dots together in my mind that made me realize that one could stack deals for a Penfed checking account and refinance to potentially get a better deal and a total of $450 in cash bonuses.
I obviously primarily write about miles and points — auto finance is not my specialty. I very much appreciate any readers who care to share their tips in the comments and encourage anyone reading this to check to see what other readers may have shared below.
That said, I do like picking up bank bonuses and wrote a couple of months about the Low-hanging fruit you should be picking — which is especially true given the current economic times. I have continued picking up new bank account bonuses in my household over these past couple of months specifically in preparation for an unknown future. While Greg has laid out the plans for How Frequent Miler (the business) will survive COVID-19, the current crisis has highlighted the prudence of doing everything we can to be prepared for the unknown.
And so when I saw Julian's column, I immediately thought of the following two promotions I had read about at Doctor of Credit:
PenFed is offering a new checking account bonus of $200 that is super easy to get if you have some cash on hand. All it requires is a one-time deposit of $1200 and five debit card transactions. The account only requires a minimum daily balance of $500 or monthly direct deposits totaling $500 to avoid fees. You can even fund the account with $500 from a credit card, earning some rewards in the process. This is about as easy as checking account bonuses get. You can read more about this bonus at Doctor of Credit. And here is a direct link to the offer.
PenFed is offering a $250 bonus when you refinance an auto loan of $10,000 or more from another institution. You get the rebate within 90 days of the loan disbursal date and after making your first payment on the loan. At the time of writing, rates start at 2.14% for 2019/2020 model year vehicles or 2.99% for 2018 or earlier vehicles. You can read Doctor of Credit's post on this deal here. And here is a direct link to the offer.
PenFed's refinance rates look pretty good. I haven't shopped for a refinance as my current auto loan has a rate of 2.24% (I wrote about why I financed it here, though note that some things have changed since that time that make my technique less compelling today). It definitely makes sense to shop around and see what other rates are available to you.
Whether or not the PenFed rates work for you, the checking account bonus is worth considering given the easy requirements. If the rates can save you money over what you're currently paying, the combination of bonuses putting $450 in your pocket on top of paying less in interest could certainly be a great deal. If you're able to take advantage of fee-free dollars or reduced fees at some point to pay down the loan with a credit card via Plastiq, it could be all the better.
I'll note that I am not currently a PenFed member and as I said I won't be refinancing here since my current rate is better. We don't have any relationship with PenFed on this (the links above are not affiliate links), I just saw Julain's post and the two DoC posts clicked in my mind that made me realize this could be a chance for some readers to both save money and put an extra four hundred fifty bucks in their pockets at an opportune time. As noted above, feel free to share related tips in the comments below.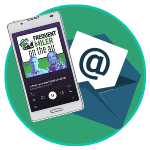 Want to learn more about miles and points?
Subscribe to email updates
 or check out 
our podcast
 on your favorite podcast platform.