During our recent 40k To Far Away challenge, I spent a couple of nights in Atlantic City. I'd added this in to my plans as I wanted to status match from M life Gold status to Rock Royalty status in Hard Rock Casino's Wild Card program.
Status matching to Rock Royalty comes with a number of perks. The main one I was after was two free nights at their hotel, but those plans fell through as the hotel was fully booked during my visit as it was a holiday weekend.
The next best perk was $50 in Free Play, or at least that's what I thought I'd be getting. I'd been a little disappointed as Hard Rock had offered $100 in Free Play in the past, but they halved that amount in the weeks leading up to my visit.
Still, $50 was better than $0, so after picking up my M life Gold card from Borgata (which I have by matching from my Hyatt Globalist status), I made my way to Hard Rock Hotel & Casino. Matching to Rock Royalty status was a fairly easy process, so read this post to find out more about that and the other perks I received as this post is specifically about how I used my Free Play.
The great thing was that I ended up with $65 of Free Play rather than $50 as an additional $15 was added, seemingly due to being a brand new Wild Card member. In case you're not familiar with Free Play, it's not as good as cash as you can't just withdraw that money – it has to be used for actual gambling. You can cash out your winnings though, something I'll cover in just a moment.
One thing I should note before continuing is that I'm not a casino expert. There might therefore be much better strategies for playing through your Free Play and cashing it out than the one I used, but I figured I'd share how easy it was for a relative newbie like me to turn $65 into almost $44.75 as I'm sure there are many of you in the same position as me.
Before visiting Atlantic City, I'd read that playing video poker tended to offer the best odds for getting a return on your money. I'd also read that Jacks or Better was a good option which was confirmed when asking about it in the Frequent Miler Insiders Facebook group.
Wandering around Hard Rock Casino, I had a hard time finding a machine with Jacks or Better. I eventually found a few machines that had something like 25 games playable on them, one of which was Jacks or Better, so I took a seat and inserted my card.
The machine had a screen at the top where you can select volume, drinks service, money, etc. To use your Free Play, press the dollar symbol.
Next, enter your PIN. This is something you choose when picking up your card from the Wild Card desk.
Once you've entered your PIN, you'll see your remaining Free Play balance. I took the photo below after I'd already played for a while which is why it doesn't show a $65 balance. Press the 'Withdraw Free Slot Play' button…
…then select how much you want to transfer. I tended to transfer $10 at a time, but you can transfer the full balance of your Free Play if you want.
Confirm how much you want to transfer…
…let the machine do its thing…
…and it'll confirm that you're ready to use however much you transferred over.
Playing Jacks Or Better
Like I mentioned earlier, I'm not a poker expert. To give you a very brief idea of how Jacks or Better works though, you're dealt a hand of five cards. You can then choose whether or not you want to hold any cards; you're then dealt new cards for any cards you didn't hold. If that second (and final) hand contains a pair of Jacks or better (e.g. a pair of Queens, three of a kind, straight flush, etc.) then you win some kind of multiple of your original bet.
That's a very basic explanation of how it works. I found this article helpful before my visit, so read that if you'd like more comprehensive information about the best way to play Jacks or Better. The machine itself displays the different types of winning hands at the top of the screen while you play, so that's helpful too.
As you can see in the photo above, one of my hands included a pair of nines, so I held those. A pair of nines doesn't win anything, but I'd been hoping to pick up another nine for a three of a kind, two nines for a four of a kind, another pair for two pairs or a three of a kind of a different card to make it a full house. I didn't get any of those though, so that was a losing hand.
Very Important Tip – Cash Out As You Go Along
When I asked for advice in the Frequent Miler Insiders Facebook group, one of the commenters called Sophia advised that I should cash out as I went along. That was a fantastic recommendation and it's thanks to that comment that I ended up with $44.75 by the end of it.
The reason why is that when you get a winning hand, by default your winnings are returned to you as extra credits. For example, in the photo below you can see that I had a pair of Kings, so I held those. In theory I could've held the first four cards and hoped the King would be replaced by a Jack to make it a straight (i.e. five cards in a row – 10, Jack, Queen, King and Ace), but figured I'd go with a guaranteed win of some kind and hope that I picked up an extra King along the way.
If you look in the bottom right of the screen, you'll see that I had 10 credits at that point.
I didn't end up with an extra King, so I had to settle for a pair of Kings. That was worth $1.25 which was returned as five credits as each credit was worth $0.25. If you look in the bottom right corner again, you'll see that my number of credits increased from 10 to 15.
This is where cashing out is key. If I'd continued playing, I'd have used those $1.25 winnings to play another hand and could well have lost that. Instead, I pressed the Cash Out button which is the white button beneath the screen.
As you'll see in the photo below, I was paid $1.25 which is paid out on a slip of paper that can be redeemed for cash elsewhere. You'll also see that my number of credits dropped from 15 to 10 as that's where the $1.25 was being held.
Here's another example with an even better hand. I picked up a straight after betting the full amount which awarded me 20 credits. That increased my total number of credits to 55.
Continuing to follow Sophia's advice, I cashed out my winnings. I think I'd gotten a winning pair in the hand just before that as I was able to cash out 25 credits for $6.25 (20 credits from the straight and 5 credits from the pair). Once again, you can see the number of credits dropping after cashing out, this time from 55 to 30.
Total Winnings
I started off with $65 of Free Play and played Jacks or Better which cost $0.25 per credit. I bet the full number of credits each time which was 5x, so each hand cost me $1.25.
At $1.25 per hand, the $65 of Free Play got me 52 hands of Jacks or Better. I only won about 40% of those hands, but cashing out as I went along meant that I ended up being able to cash out a total of $44.75 – a 68.9% return on the Free Play.
A 68.9% return is obviously not good if you're gambling your own money, but I was happy to get that much back considering it was free money. If I'd not cashed out as I'd gone along, all those winnings would've been used as credits for playing to the point that I'd likely have ended up with nothing.
The slight downside to getting this many slips of paper is that it takes a little longer to cash it out at the dedicated cashing out machines in the casino, but that's a price worth paying for making this a profitable endeavor.
Summary
By playing Jacks or Better and cashing out after each winning hand, I was able to turn $65 of Free Play into $44.75 cash. I had a vague understanding of Jacks or Better but was certainly no expert, so this is a technique anyone with Free Play can use to cash out as much of it as possible.
That can be especially useful as Free Play is often awarded when casino status matching, such as from M life to Hard Rock Hotel & Casino like I did.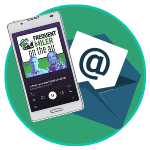 Want to learn more about miles and points?
Subscribe to email updates
 or check out 
our podcast
 on your favorite podcast platform.