My wife and I recently spent three nights at the Royal Palms Resort and Spa in Scottsdale, Arizona.  We would have happily stayed much longer.  We booked a premium suite for $183 plus 9,000 Hyatt points per night.  That was an awesome deal compared to paying either around $1,000 per night or 50,000 points per night for the same suite.  For details, see the section "Booking the deal" later in this post.
Trip Background
: In January, 2022, my wife and I vacationed in Arizona to escape Michigan's freezing weather. We flew to Phoenix where we got a good deal on a rental car thanks to AutoSlash.  From there, we drove two hours to Tucson where we stayed two nights at
Loews Ventana Canyon
and then four nights at
Hyatt's Miraval Arizona
.  We then drove four hours to Sedona where we stayed three nights at the Hyatt Residence Club, Piñon Pointe. Finally, we returned to the Phoenix area to stay three nights at Hyatt's Royal Palms Resort and Spa in Scottsdale.  Look for a review of the Hyatt Residence Club, coming soon.
Royal Palms Resort and Spa Bottom Line Review
We loved this resort.  Resort grounds were gorgeous, food was very good, employees were friendly, self-parking was super easy, and Globalist elite benefits were excellent.
Points Price & Value: This is a category 6 hotel which means that standard rooms would cost 25K points per night standard, 21K off-peak, and 29K peak.  There weren't any standard rooms available, though, so we booked the standard room rate plus paid 9K points per night to upgrade to a premium suite.  Details are in a separate section below.
Resort Fee: $39.40 per night. This fee is waived if you book an award stay or if you have Hyatt Globalist status.
Parking: $23 per night. This fee is waived for Hyatt Globalists on award stays.  I actually forgot that this benefit is limited to award stays and asked them to waive the fee at check-out due to my status.  They did.
Turndown service: Yep.  Each evening when we returned from dinner we found that our room's curtains had been closed and extra water bottles had been left in the room.  They usually also left chocolate mints or candies, but they seem to have forgotten to do so on one of our three nights.
Housekeeping: Daily service.
Internet: Excellent.
Dining

Breakfast: Very good.  We enjoyed eating at the restaurant's outdoor courtyard every morning.  Strategically placed heaters made this very comfortable.  Our breakfasts were completely free thanks to my Hyatt Globalist status.  Even the tips we paid were waived.  One morning the waiter brought us a special treat, on the house: warm chocolate filled beignets.  Delicious!
Dinner: One evening we ate dinner at the resort's highly regarded restaurant, T Cooks.  It was good, but I didn't think it lived up to the hype.  Since we ate there on a Monday evening, there's a good chance that the head chef wasn't on duty at the time.  That's just my guess.

Spa: Yep, but we didn't try it.
Fitness Room: The resort has a two story fitness center with plenty of equipment to work out with.
Other: Free bike rentals are available upon request.  We didn't do this, but it would be easy to bike to downtown Scottsdale along the canal.
Hyatt Globalist Elite Benefits: 

Upgrade: We booked directly into one of the resort's best suites and so I was not surprised or disappointed that we weren't upgraded.  After checking out the higher level options (found here), though, I would love to get upgraded to the Presidential Villa, Montavista Courtyard Villa, or Arcadia Villa in the future.
Club Lounge: None.
Free Breakfast: High quality with menu service at T Cook's Restaurant.  All charges, including gratuity, were waived.
4PM Late Checkout: We didn't need it and so we didn't request it.
Welcome amenity: Some hotels offer elite guests a special welcome gift.  In our case, they brought a very welcome bottle of wine with cheese and toast to our room.
Waived Resort Fees: This happened automatically.
Free Parking: Technically parking is free for Hyatt Globalists only on award stays.  We were on a paid stay with a points upgrade (there's a difference!).  I forgot that this benefit is limited to award stays and asked them to waive the fee at check-out due to my status.  They did.

Would I stay again?  Definitely!
Would I travel to the area just to stay here again? 

I wouldn't necessarily travel to Phoenix just to stay here, but I would definitely pick Royal Palms to return to next time I'm in the Phoenix area.
Booking the deal
When I went to book the Royal Palm's resort, I was disappointed to find that no standard rooms were available.  My plan was to book a standard room and use one of my suite upgrade awards to upgrade to a suite.  Fortunately, I found a fantastic alternative.
The images above aren't exactly what I saw when I booked this hotel (I forgot to take screenshots), but they're close.  Basically, I could either pay extremely high cash rates (over $700 per night) for a suite or very high point rates (40K per night for a standard suite or 50K for a premium suite).  Or I could pay very high Points Plus Cash rates.  Or, I could upgrade…
Look at the column above that says "Upgrade Premium Suite from $238 + 9,000 Points".  That's the sweet spot here!  In my case, the cash component was even lower, but it's still a great deal at $238.  Hyatt lets you pay a standard rate for a standard or deluxe room and upgrade to either a standard suite for 6K points per night or to a premium suite for 9K points per night.  With a difference of only 3K points per night, it was a no-brainer for me to go for the premium suite.
When I chose the Upgrade Premium Suite Option, I was given my choice of a few suite types.  I toggled over to the cash rates to see which was most expensive and then toggled back and picked that one: Camelback View Corner Suite with Terrace.
For more about booking Hyatt suites, see: How best to book Hyatt luxury suites.
Photos and captions follow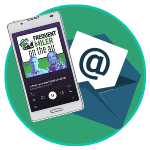 Want to learn more about miles and points?
Subscribe to email updates
 or check out 
our podcast
 on your favorite podcast platform.