Readers may remember that I was pretty excited about US Bank's Real-Time Mobile Rewards when I learned that they've expanded them to include travel.  If you have the Altitude Reserve card, or a Visa card that earns FlexPerks points, you can now apply your rewards to travel purchases at 1.5 cents per point value without having to book travel through US Bank.  This is huge because it means that we can have our travel cake and eat it too.  By that I mean we can book travel any way we want… including going through portals, using promo codes, etc., and still use US Bank points to pay for that travel at 1.5 cents per point value.  For more on this exciting new feature, see: US Bank makes Real-Time Mobile Rewards awesome. Are you listening Chase? Amex? Citi?.
For those not interested in reading the prior post on this topic, here's a summary of how the feature works: Cardholders must enable Real-Time Mobile Rewards and setup their preferences for which category of purchases they want to use rewards for.  Then, when they use their US Bank card to make a purchase within that category (airfare, for example), US Bank sends a text asking if the cardholder would like to redeem points in exchange for that purchase amount.  If the cardholder replies "REDEEM" then it's done.
Naturally, I was excited to test out this new feature.  I have the Altitude Reserve card and a FlexPerks Visa and a FlexPerks Business Visa.  All three are eligible for Real-Time Mobile Rewards, but I wasn't able to try it out for quite a while…
Unlocking My Account
When I received the flyer in the mail about Real-Time Mobile Rewards I tried to log into my US Bank account to test it out.  "Tried" is the key word here.  US Bank's website proudly told me that my online account had been locked (no reason was given why).  I clicked the link to unlock the account and was soon prompted to enter my PIN number.  That would have been fine except that I didn't have a PIN number with US Bank.
The problem, I believe, is that I do have a checking account with US Bank that I've had for many years.  I just happen to be their one customer that opted not to get an ATM card with that account.  And so I think that the system saw that I had a checking account and assumed that I must have an ATM card.  And anyone who has an ATM card naturally has a PIN as well.
I called US Bank and was bounced around a bit with long hold times in-between each transfer.  That was fun.  I finally reached someone who knew how to solve my problem.  I had to order an ATM card.  Seriously… that was the solution.  So I did.  And a week or so later the card and PIN arrived… while I was away on vacation.  All told it took about two weeks for me to unlock the account thanks to this weird SNAFU.
Irksome Minimums
When you setup your account for Real Time Rewards, you can and should set preferences.  Select the types of purchases you want to redeem points for (I recommend only selecting travel purchases).  And set the minimum purchase amount that will trigger Real-Time Mobile Rewards.  $10 is the smallest minimum you can set.  I recommend setting it to $10.
Unfortunately, if you'd like to use Real Time Rewards for hotels or car rentals, they'll only work with charges of $500 or more for lodging, or $250 or more for car rentals.  The Real Time Rewards preferences page notes the following:
Minimum purchase amount for Lodging is pre-set at $500.00. Minimum purchase amount for Car Rental is pre-set at $250.00. All other participating categories will follow the minimum purchase amount selected below.
Examples of Participating Merchants
If you click the links next to each travel category you'll find the following examples of participating merchants:
Lodging: Four Seasons,Hyatt,Marriott,Starwood,Hilton,Disney Resorts,Best Western,Westin,Wyndham
Airline: United,American,British Airways,Emirates,JetBlue,Southwest,Delta,Sun Country
Other Travel: "Examples are unavailable for this category."
Car Rental: Hertz,Budget,Alamo,Avis,National,Enterprise
If a merchant isn't on the list, that doesn't mean it isn't supported.  It just wasn't selected as an example.  Theoretically, any merchant should work if they processes credit card transactions with a merchant code indicating that they are a hotel, airline, or car rental.
What is "Other Travel"?
The examples that US Bank gives for this category aren't very helpful: "Examples are unavailable for this category."  My hope was that purchases from any merchant that codes itself as a travel provider would trigger this "other travel" category.  I don't think that's the case though.  It's possible that this category is not currently used.
Moving Points
Before experimenting with Real-Time Mobile Rewards I needed to make sure that I had enough points in my account.  Since hotels have a minimum spend of $500 to trigger rewards, I wanted to make sure that I had enough points to test a hotel purchase.  That meant that I needed more than 33.3K points in one account.
I logged into my US Bank account (which I could do thanks to my new ATM PIN) and found that my points were spread out across three different accounts: a Flexperks Visa card, a Flexperks Business Visa card, and my Altitude Reserve card.  Each card had less than 30,000 points available.  That wouldn't be enough.  I needed to move points from one card to another.  I knew that I could call US Bank to move my FlexPerks points to my Altitude account, but I wondered if I could do it online?
I clicked through to my FlexPerks rewards account, clicked "Manage Points", and then "Transfer Points"…
I entered my Altitude account number and tried to move all of my FlexPerks points to that card.  And I got this:
This request cannot be completed because your account has reached its annual Points Transfer limit.
Great.  I don't know what my annual Points Transfer limit is, but I'm pretty sure I haven't transferred any points this year.  But, I did transfer points to a friend late last year.  Maybe there's an account year limit rather than a calendar year limit.
Anyway, I tried transferring a much smaller number of points (5,000 points), and boom it worked.  I repeated the 5,000 point transfer several times until I got the error message again.
Finally, when I couldn't transfer more points, I had a total of 40,000 points in my Altitude Reserve account.  Great!  That would be enough to experiment with…
Experiments So Far
You may remember from my original post on this topic that I had asked a friend to test out Real-Time Mobile Rewards. He had successfully redeemed points through Real-Time Rewards by buying airfare through Expedia.  This suggested that maybe providers other than airlines, hotels, and car rental companies can trigger these rewards, but in reality the charge showed up on his account as coming directly from Delta.  That's a common result when buying airfare from OTAs (online travel agencies), but not when paying for hotels, car rentals, or anything else.
Experiment 1: Hotels.com hotel booking
Since I didn't have real travel to book at the moment, I wanted to make travel bookings that could be cancelled for free, but also would charge me up-front.  When you book lodging directly from a hotel it is usually the case that if you pay up-front, then the room is non-refundable.  Online Travel Agencies, though, usually give you the option to pay up-front even if the stay is refundable.  My goal was to book a refundable hotel stay through hotels.com to see if it would trigger Real Time Rewards.  It turned out that my experimentation skills were a bit rusty because it took my three tries to do this…
Attempt 1: I booked a refundable two night stay at a hotel where each night cost a bit over $200.  I thought the two nights plus taxes and fees would add up to just over $500, but I forgot to check that assumption on the check-out screen.  The actual total was under $500.  This purchase did not trigger Real-Time Mobile Rewards.
Attempt 2: This time I found a refundable two night stay where each night was over $250.  There was no question this time that the total would be over $500.  In fact, the total came to $619.  I would have needed over 41,000 points to pay for that stay, but I only had 40,000.  Real-Time Mobile Rewards are not triggered when you don't have enough points to pay.  Not surprisingly, this purchase did not trigger Real-Time Mobile Rewards.
Attempt 3: This time I was very careful to find a refundable stay that totaled more than $500 and less than $600.  This, finally, was the intended experiment.  It failed.  Apparently Hotels.com purchases don't qualify (when you pay Hotels.com rather than paying the hotel directly after the stay). This purchase did not trigger Real-Time Mobile Rewards.
Despite my bumbling, the above experiments did teach me a couple things:
You do have to spend directly with a hotel in order to activate Real-Time Mobile Rewards.
Hotels.com purchases do not qualify as either Lodging or "Other Travel".
Experiment 2: Delta award fees
The purpose of my next experiment was to see whether points can be redeemed for all airline spend or just airfare.  I decided to book an award to see if Real Time Mobile Rewards would be triggered when paying award fees.  This time I only bumbled the experiment once.
Attempt 1: I booked a 7,500 mile one-way Delta award and paid the $5.60 award fee with my Altitude card.  See the problem?  Real Time Mobile Awards have a $10 minimum.  Not surprisingly, this purchase did not trigger Real-Time Mobile Rewards.
Attempt 2: I booked a 15,000 mile round-trip Delta award and paid the $11.20 award fee with my Altitude card.  Finally, Real Time Mobile Rewards activated!
This experiment taught me two things:
Minimums really are enforced (not a surprise)
Any charges made directly with airlines should trigger mobile rewards as long as the charge is greater than the minimum set in your account.  Theoretically this means that you can use your Altitude or FlexPerks points to cover charges for things like in-flight food & drink, gift cards purchased directly from the airline, seat upgrades, etc.
Summary of findings regarding Real-Time Mobile Rewards
I've barely scratched the surface in experimenting with this feature, so please take my conclusions with a grain of salt (unless you have high cholesterol levels).  Still, I think it is likely that the following conclusions about Real-Time Mobile Awards are true.  Time will tell…
Airfare purchases can be as low as $10 (as long as you've set your "Minimum Purchase Amount" to $10)
The $500 minimum for hotel purchases and $250 minimum for car rentals are not overridden by setting your "Minimum Purchase Amount" to $10.
Minimums really are enforced
Purchases made through Online Travel Agencies will work only when the agency passes the charge through to the airline.  It may not work for all airline purchases, and almost certainly won't work with prepaid hotels or prepaid car rentals.
Any purchases made with eligible merchants (airlines, hotels, car rental companies) should trigger Real-Time Mobile Rewards if the individual charges meet the minimum for that category.  In other words, you don't have to buy airfare to trigger these rewards.  It should work for things like in-flight food & drink, gift cards purchased directly from the airline, seat upgrades, etc.
You must have enough points in your account to fully cover the charge.  If you don't have enough points, you won't receive the text inviting you to redeem points.
Likely Gotchas
Here are some things that are likely to go wrong when hoping to use Real-Time Mobile Rewards:
Wrong Merchant Code.  When businesses setup their credit card processing accounts, they pick a merchant code and category to be classified by.  Sometimes that code is incorrect or not what you expect.  This isn't particularly likely with an airline or big car rental company, but it might happen with a small hotel.  For example, a hotel with a restaurant may use the same system for processing both and might code as a restaurant rather than a hotel.  In that case you won't be able to get 1.5 cents value for your points since the purchase won't look like travel.
Failure to meet minimum with a single transaction.  Hotels sometimes charge for one night up front and then charge the rest upon check-out.  When you do check out of your $600 stay, you may find that you were charged $300 in advance, and $300 upon check-out.  Neither charge would meet the $500 minimum required for hotel rewards.
Charge exceeds points.  If the cost for your hotel stay, airfare, or rental car is to high to be covered by your points, Real-Time Mobile Rewards will not activate.  The easiest fix for this, I think, would be with hotels where you could ask them to split the charge into two buckets so that one of them is small enough to be covered by your points.
Reader Experiences
So far I've heard mixed experiences from readers.  For some, the new feature has worked like a charm.  Others have reported issues.  Not surprisingly, US Bank's call center employees don't seem to know about the ability to get 1.5 cents per point value through Real-Time Rewards at all.
Since this feature is new, we'll learn best by sharing our experiences.  Have you tried it out?  Did it work for you?  If not, do you know why it went wrong?  Please comment below.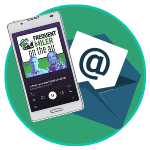 Want to learn more about miles and points?
Subscribe to email updates
 or check out 
our podcast
 on your favorite podcast platform.