South African Airways is offering its new nonstop A350 service from New York (JFK) to Johannesburg, South Africa from $755 round trip via most major travel agencies (Priceline, Expedia, directly from South African Airways, etc). You can alternatively save a few bucks with cheaper online travel agencies listed at Skyscanner or fly round trip on 50,316 Ultimate Rewards points if you have the Chase Sapphire Reserve. While this is a long ~15 hour flight, the nonstop service will certainly appeal to some.
The Deal
Nonstop flights from New York JFK to Johannesburg, South Africa are on sale from $755 round trip via major OTAs or from $722 RT via SkyScanner or from 50,316 Ultimate Rewards points through Chase
Key Terms
Best prices are available February to March and October to December
Quick Thoughts
Friends and family often ask me for my favorite travel destination and it always seems nearly impossible to answer. I love the beach and will always be happy in Hawaii or on a tropical island in the Pacific, but there are lots of beautiful beaches in the world. I love vibrant cities, my favorites include Bangkok, Prague, Paris, and New York. I could categorize one list after another for my favorite this or that. However, if I had to pick one favorite travel experience, it would without a doubt be driving around Kruger National Park in a car with just my wife and I spotting animals all day long. I've stayed in the rest camps within the park as well as at the Protea Hotel Paul Kruger Gate using Marriott points. It's awesome any way you do it.
My wife and I loved it so much the first time around that we booked a trip to go back and do it again about 15 months later. That second trip was three years ago this week — which was also my first week with Frequent Miler. I snapped these leopard pics on my way to a rest camp to write some quick deal posts for the night. It was another fortuitous moment as we had mostly given up on wildlife spotting for the day when my wife and I both caught a glimpse of it at the same time and I slammed on the brakes in time to catch its eye and then watch it slink across the road and disappear into the trees. It was amazing how quickly it blended in and we lost track of it.
Of course, there is more to Johannesburg and South Africa than safaris. During our 40K to Far Away challenge, Greg had an amazing sunrise breakfast and visited a cool market in Johannesburg and continued on to explore Cape Town during his short time in the country. See this post for more. There are many great things to see and do in South Africa.
And keep in mind that you can book Comair flights via British Airways Avios if you'd like to fly to other countries in the region or use Greg's excursionist perk trick to fly across Africa cheaply.
All that is to say that I always love to see a fare sale to South Africa, even when I can't take advantage.
In this case, the best deals from New York are $755 round trip this spring and later in the year. While you can fly via Doha on Qatar or some European cities for less on some days, this is a great price for nonstop travel.
You'll find the same dates a bit cheaper through smaller travel agencies listed on Skyscanner, though note that cancellation policies and customer service may vary from what you'd otherwise expect.
Those with the Chase Sapphire Reserve can book these flights with just over 50K points round trip since points can be used at a value of 1.5c per point with that card.
While many readers will surely prefer business class award flights, it's hard to beat 25K each way without the need to hunt for availability and/or connect in Europe or Doha, adding 5-7 hours to the journey.
Keep in mind that seasons are flipped, so spring here is fall there and winter here in the US is their summer. Those interested in wildlife should keep in mind that summertime vegetation makes it harder to spot some animals, so you may be better off planning your trip earlier in the year rather than later if you can (though I went during South African summer twice and saw all of the animals I hoped to see between my two trips).
Overall, this is a nice deal for those who don't mind the long flights and/or want to save a connection that stretches things further.
H/T: Thrifty Traveler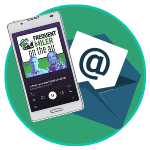 Want to learn more about miles and points?
Subscribe to email updates
 or check out 
our podcast
 on your favorite podcast platform.