Hotel points and free night certificates can be incredibly valuable.  With Hyatt, it's possible to pay 45,000 points per night, or less, for stays that would otherwise cost thousands of dollars per night (a few examples: Grand Hotel Victoria at Lake Como; Eichardt's Private Hotel in Queenstown New Zealand; Alila Ventana Big Sur).  With Marriott, point prices can be unpredictable, but great value is possible with points or free night certificates (a few examples: JW Marriott Masai Mara Lodge in Kenya, Le Meridien Maldives Resort & Spa; Inn at Bay Harbor Michigan).  And with Hilton, incredible value is possible with their uncapped free night certificates (a few examples: Zemi Beach House LXR in Anguilla; Waldorf Astoria Los Cabos Pedregal; Conrad Bora Bora; Waldorf Astoria Maldives Ithaafushi).
The problem with all of the above examples is that finding award availability when you want to go can be nearly impossible.  Fortunately, there are tools that can help…
This post has been updated to reflect that MaxMyPoint now supports IHG! You can now set alerts for price drops at IHG properties to rebook awards at lower rates and/or keep an eye or when properties drop below the 40k IHG free night certificate threshold.
Overview: MaxMyPoint vs. StayWithPoints
There are two web tools on the market that make it easy to find hard-to-get hotel awards: MaxMyPoint and StayWithPoints.  The tools share two key capabilities: Both allow you to view a full year of hotel award availability at once; and both let you set alerts to inform you when new award space opens up.  Just because award nights aren't currently available for the dates you want doesn't mean that they won't open up later.  In fact, it's likely for space to open up later.  People often book hotel stays speculatively and then cancel when their plans firm up.  When that happens, free night award space usually opens up.  That's why when your heart is set on a particular stay, it's essential to use a tool to alert you when things change.
MaxMyPoint and StayWithPoints are far more similar than different.  Here are some of the key ways the tools are the same:
Both tools can be used to find hotels bookable with Hilton, Hyatt, and Marriott points.
Both tools regularly scan award availability and pricing at a large selection of hotels within each program and store the results for viewing.  As a result, when you view availability through these tools, some of the results can be out of date.
Both tools show a full year of award pricing and availability for the hotels they monitor.
Both tools display the percentage of the year in which awards are available and the average point value.
Both tools have a free ad-supported version that allows one basic alert.
Both tools have a mid-tier membership that removes ads and allows more alerts.
Both tools have top-tier membership that includes their most powerful alert features.
And here are the key differences:
StayWithPoints has a better, cleaner user interface in my opinion.
MaxMyPoint can be used to find hotels bookable with IHG points.
MaxMyPoint provides more information and offers more interactive features.  For example, instead of seeing available dates as a list, you can view a month at a time in calendar view.
MaxMyPoint offers a Map view where you can see average point values for all hotels within a given area.
MaxMyPoint offers mid-tier members two "any day" alerts (which are much more useful than fixed-date alerts).  StayWithPoints requires top-tier for flexible date alerts.
StayWithPoints offers top-tier members two "flexible alerts" which alert you any time there are blocks of nights available at once within whatever month you select.  For example, you might set an alert to let you know whenever a 5 night stay is available in July so that you can take advantage of Hilton or Marriott's fifth night free awards during summer break.  These alerts are key to finding multi-day awards, especially at hotels that have minimum stay requirements.  MaxMyPoint doesn't offer alerts for multi-day flexible dates.
MaxMyPoint offers top-tier members 3 "Daily Change Alerts" which alert you to any new availability across the entire year.
MaxMyPoint is cheaper (except at the free level where they tie in price)
With Hilton hotels, MaxMyPoint only shows standard award availability in their calendar view vs. StayWithPoints which shows all availability.  I much prefer the MaxMyPoint approach since Hilton's premium awards are usually way too expensive with points and you can only use a free night certificate when standard awards are available.
What about Open Hotel Alert? 
Open Hotel Alert
is a free tool that will alert you if a particular room type at a hotel on a particular range of dates becomes available.  It's a great tool to use when your travel dates are fixed and you know which room types are considered standard rooms for awards.  Unlike the StayWithPoints and MaxMyPoint, though, Open Hotel Alert does not show a year of availability at a time, nor does it allow for flexible alerts for when your dates of stay aren't fixed.
Pricing
| Member: Free | Gold: $3.99/Month | Platinum: $7.99/Month* |
| --- | --- | --- |
| 1 Standard Alert | 5 Standard Alerts | 15 Standard Alerts |
| 0 Any Day Alerts | 2 Any Day Alerts | 15 Any Day Alerts |
| 0 Daily Change Alerts | 0 Daily Change Alerts | 3 Daily Change Alerts |
| 10 Full Year Views per Day | 20 Full Year Views per Day | 30 Full Year Views per Day |
| Ad supported | No Ads | No Ads |
* New users save 20% for 3 months: Apply code FrequentMiler to get 20% off for 3 months of paid Platinum Membership (note: Frequent Miler will earn a small commission when you use this code to sign up).
| Member: Free | Basic: $4.99/Month | Premium: $12.99/Month |
| --- | --- | --- |
| 1 Standard Alert | 5 Standard Alerts | 15 Standard Alerts |
| 0 Flexible Alerts | 0 Flexible Alerts | 2 Flexible Alerts |
| Unlimited Full Year Views | Unlimited Full Year Views | Unlimited Full Year Views |
| Ad supported | No Ads | No Ads |
If you sign up for StayWithPoints with this link, Frequent Miler will earn a small commission: StayWithPoints.
Which is better?
My subjective view of which tool is better varies by membership level…
Free Membership: StayWithPoints
At the free level, MaxMyPoint bombards the user with ads.  It is so off-putting, in my opinion, that I can't stand using this version.  StayWithPoints meanwhile hasn't yet introduced many (any?) ads, and they offer unlimited full-year views of monitored hotels.
Mid Tier Membership: MaxMyPoint
At the mid-tier, MaxMyPoint is both cheaper and more functional than StayWithPoints and it also supports IHG properties.  MaxMyPoint Gold membership offers 2 Any Day alerts.  This means that you can watch a hotel for up to an entire month at a time and get alerted when any new days open up for award stays.
Top Tier Membership: Tie
MaxMyPoint has a lot going for it at the top-tier: 1) it is significantly cheaper than StayWithPoints ($7.99 per month vs $12.99 per month); and 2) MaxMyPoint offers alerts that will let you know of any new award nights at a given hotel across the entire year.  This is fantastic for keeping an eye on a particular hotel that you are eager to visit or to return to.
On the other hand, StayWithPoints has one killer feature for Premium members: Flexible Alerts.  These let you specify the minimum length of stay you are interested in and will alert you whenever a stay that long or longer becomes available during the month you specify.  This is awesome because some hotels impose minimum length of stays.  For example, the Inn at Bay Harbor, which I like to go to every summer, sometimes imposes 2 or 3 night minimum stays.  In those cases, MaxMyPoint's flexible alerts won't find availability at all, but StayWithPoints will.
The fact that both tools offer top-tier members incredibly valuable alerts, but in very different ways, makes picking an overall winner impossible for me (I have a history with this type of issue).  If you want to watch a hotel for any new award availability at all, then MaxMyPoint is better since a single Daily Change Alert will do the trick without having to specify a specific month.  If you want to find availability at a hotel where they sometimes impose minimum length of stays, then StayWithPoints is better.  The problem is that it's unclear to me how to find out if a hotel imposes a minimum length of stay.  Some that do so, change it up seasonally so you may find that they sometimes do and sometimes do not impose minimums.
Final Thoughts
Personally, I'm paying for top-tier membership with both tools.  For me, that makes sense because this is my job and I can expense the charges. I recently had success finding and booking a 3 night stay at the Inn at Bay Harbor during prime summer time (over July 4th), thanks to StayWithPoints where I had set flexible 3 day alerts for both June and July.  Meanwhile, I also had success booking a long weekend in the fall at Grand Hotel Victoria at Lake Como thanks to MaxMyPoint.
Unless you book hotel awards frequently, I don't think it makes sense for many people to pay for top-tier membership with both tools.  Instead, start with the free version of StayWithPoints.  If that's not enough, try the Gold version of MaxMyPoint.  If that's not enough, maybe then try both top-tier tools for a month or two to see which one gives you the best results.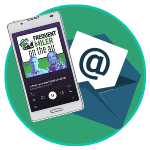 Want to learn more about miles and points?
Subscribe to email updates
 or check out 
our podcast
 on your favorite podcast platform.