In 2019, we broke the news on the Turkish Miles & Smiles sweet spot for domestic Star Alliance flights with the revelation that it was possible to book domestic flights on United, including to and from Hawaii and Alaska, for just 7,500 miles each way (originally over the phone or via email and later online). For the past several months, the Turkish Star Alliance booking engine wasn't working. This morning, when responding to a reader question in our Frequent Miler Insiders Facebook group, I noticed that the Turkish award booking engine had undergone a small update — and lo and behold, Star Alliance bookings, including United domestic flights to Hawaii for 7500 miles each way, are online once again. As has long been the case, the Turkish online booking tool only shows a small fraction of what should be available, but it's great to see online bookings back for situations where they are possible.
I won't rehash everything from our Complete Guide here (click the link above for full details) as the purpose of this post is mostly to alert readers that the Turkish Star Alliance tool is once again working and is now easier to find.
Wondering how to get Turkish miles?
Note that
Capital One Miles
,
Citi ThankYou points
and
Bilt Rewards points
all transfer 1:1 to Turkish Miles & Smiles, so if you have points in any of those ecosystems, you can transfer to Turkish. Transfers to Turkish are instant or near-instant with all three programs (a recent transfer from Bilt Rewards took 6 minutes). Capital One allows transfers in increments of 100 miles, so you could transfer 7500 miles exactly.
In the past, the button on the Turkish Airlines home page that says "Award ticket – Buy a ticket with Miles" would bring you to a tool that only searched for awards on Turkish metal. However, when clicking that tool this morning to search for an award on Turkish metal, I was surprised to see what looked like a new booking engine with two tabs — one for Award Tickets on Turkish metal and one for Star Alliance award tickets!
I figured that if they put in the time to build the IT to book these two booking engines in one place, perhaps they re-opened Star Alliance bookings online. Indeed they have!
I heavily used the SeatSpy tool to find routes that should have United saver awards available. See our complete review of SeatSpy here.
I started with simple domestic routes like Washington-Dulles to Orlando and I found economy class availability for 7,500 miles and $5.60 as expected.
I next wanted to verify that connecting itineraries still price at 7,500 miles. There has been some confusion about whether or not connecting itineraries are meant to price at 7,500 miles each way based on the wording on the award chart and the fact that itineraries with very long layovers sometimes price as separate awards. To be clear, I have booked plenty of connecting itineraries for 7,500 miles before (including to Hawaii), but with the re-launch of online booking I wanted to verify that connecting itineraries still priced at 7,500 miles one way in economy class. They do.
Finding transcontinental United business class award availability is probably the very definition of finding a needle in a haystack. I never would have found it without SeatSpy (and even then a couple of options that should have been available didn't show up), but I was able to verify that it is still possible to book domestic business class awards for 12,500 miles each way.
Finding awards to and from Hawaii was significantly tougher, but I can confirm that it is still possible to fly between the contiguous 48 states and Hawaii for 7,500 miles.
And that pricing does hold up on connecting itineraries to Hawaii if you can find them. I had a lot of difficulty finding anything available on connecting itineraries, even on routes where there clearly should have been availability. Still, it isn't completely impossible.
I recently booked our flights from Anchorage to Chicago for 7,500 miles one-way via email, but now I am once again able to find flights on that route with the Turkish online booking tool for 7,500 miles each way. We loved Alaska and I think this is an awesome deal if you can make the availability work.
A few key notes from my searches so far:
The actual search tool hasn't changed, but they have made it easier to find and turned Star Alliance bookings on again.
Take your time. You'll have to log in for the Award ticket button to work on the home page, but you have to give it a second after you've logged in or else it'll prompt you to log in again and keep giving you an error. Log in and let it sit on the home page for a second before you do anything. Same with when you click the Star Award tab — you can't just shoot straight into entering airports, you need to wait a second to go to the page where you enter airport codes (the Turkish metal tool works with airport codes on that tabbed page, but the Star Award tab brings you to the main Star Alliance search tool of old).
I found no availability at all from Newark on any route I searched. That included both domestic and international whether on United or partners. I didn't even get the results you see above with specific flights that said "No seats available", I just got a pop-up saying that no flights were available. I suspect they have Newark blocked.
I did find other Star Alliance sweet spots on partners like 45,000 miles each way to/from Europe.
I did find flights between Hawaii and the East Coast, but only on connecting itineraries and it wasn't easy.
I imagine that email bookings should still work with flights that you see available via other Star Alliance carriers like Air Canada and ANA. I recently had success with an email booking.
Flights to Guam still price like North America to Oceania.
Keep in mind that Turkish no longer offers cheap cancellation — it costs $70 per passenger to cancel an award.
Overall, this is awesome news. It isn't as good as we would hope in the sense that there are still many flights that should be available but aren't available to book online, but it's great to once again see the option to book online when the flight you want is available.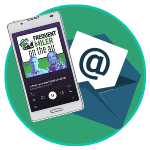 Want to learn more about miles and points?
Subscribe to email updates
 or check out 
our podcast
 on your favorite podcast platform.