Last week we reported that PayPal Digital Gifts (a popular gift card vendor) was no longer earning 5X rewards with Chase Ink Cash or Ink Plus cards.  To be clear, PayPal Digital Gift purchases never really should have earned 5X since the merchant doesn't seem to fit as an office supply store, phone, TV, or internet provider (the categories in which Ink Cash and Ink Plus earn 5X).  But it did.  It all depends on how the merchant is coded by the credit card processor (PayPal, in this case).
Usually Visa and Mastercard code merchants the same way, but this appears to be an exception.  Doctor of Credit reports that legacy Ink Mastercards (all new Inks are Visa cards) still earn 5X with PayPal Digital Gifts.  So, if you have an old Ink Bold sitting around or even an Ink Plus Mastercard, you can still earn 5X buying gift cards from PayPal Digital Gifts.  Unfortunately, if you don't have one of those, I don't think there's any way to get one today.  Fortunately, there are other options for earning 5X…
Current Options for buying gift cards at 5X with Ink Cash or Ink Plus Visa cards
Here are the options I know of for buying gift cards that will still work to earn 5X…
Office Depot, OfficeMax, Staples buy gift cards in-store.
Staples.com: Buy physical or e-gift cards online. Even though portals don't work for most gift card purchases at Staples, it's always worth a try.  Currently Shop with Chase is offering 4X bonus points via Ink and Freedom accounts, but only 2X if you log in via a Sapphire account.  uPromise is currently offering 5% cash back.  Please contribute your findings to the Frequent MIler Laboratory.
Gyft: Buy new gift e-gift cards via the app. Earn 5X only if you checkout through PayPal.
Swych: Buy new gift e-gift cards via the app. Earn 5X only if you checkout through PayPal.
GiftCard Mart: Buy second-hand discounted gift cards through this site. Earn 5X only if you checkout through PayPal. Update 2/19/18: This no longer works. See: Another one down: No more 5x at Gift Card Mart.
In general, a great resource for finding how a purchase may code is Doctor of Credit's Payments Workshop.  And for information about which portals work when using or buying gift cards, see: Frequent MIler Laboratory.
Getting Ink
Today, only the Ink Cash and Ink Business Preferred cards are available for new applicants.  And, of the two, only Ink Cash offers 5X categories (the Ink Business Preferred offers 3X categories).  If you are interested in signing up for an Ink Cash card, please see our application tips before applying.
Alternatively, if you currently have an Ink Business Preferred card, it should be possible to product change to the Ink Cash card.  Keep in mind, though, that the Ink Cash has a $25K per membership year cap on 5X earnings whereas the Ink Business Preferred has a $150K cap on 3X earnings.
Another consideration: Unlike Ink Business Preferred points, Ink Cash card points cannot be directly transferred to airline programs or used for better than 1 cent per point towards travel.  That said, there's a very easy workaround.  As long as you, a business partner, or another in your household has a premium Chase Ultimate Rewards card (Sapphire Reserve, Sapphire Preferred, Ink Business Preferred), you can move your points to that account and then get better value from those points.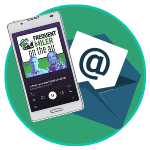 Want to learn more about miles and points?
Subscribe to email updates
 or check out 
our podcast
 on your favorite podcast platform.