The Rakuten shopping portal has increased in-store cash back rates at several useful retailers over the weekend. They're offering 3% (or 3x Membership Rewards) back for purchases in-store at Sam's Club, Walmart and Best Buy, as well as other useful nuggets like 6% back at Old Navy and 15% at Macy's.
The Deal
Earn 3%/3x MR from Rakuten when paying with a card linked for in-store purchases at the following retailers:

Walmart
Sam's Club
Best Buy
many more, including 6% at Old Navy, 7.5% off Rite Aid and 15% at Macy's
If you don't have a Rakuten account, there's a $30 bonus referral bonus for new members who sign-up and spend at least $30 through the portal within the first 90 days. If you'd like to use one of our referral links, you'll find them below. We'll get $30 as well.
Key Terms
Offer expires 8/7/2022 at 20:59 PST.
Offer valid for a limited time and may be removed or modified by Rakuten at any time.
Offer not valid for gift card purchases.
Debit card purchases must be processed as credit in order to be eligible for Cash Back. When using your debit card, do not enter your PIN.
Only US-issued payment cards are eligible to enroll and earn Cash Back.
In-Store offers not valid for online purchases and may not be combined with other Rakuten rewards.
US stores only. Offer not valid at locations in US territories.
If you link to the same offer on more than one site, your qualifying transaction will only be eligible for rewards or benefits associated with the offer through the most recently linked site.
A linked offer is good for 1 hour after initial redemption. After such time the offer must be re-linked prior to your next purchase.
A linked offer that has not been redeemed will automatically expire on the date the offer itself ends.
Quick Thoughts
There are bunch of decent retailers with increased cashback offers over the weekend on Rakuten, but 3% cashback or 3x Membership Rewards for in-store purchases at Sam's Club, Walmart and Best Buy will be especially useful to a lot of folks. Just make sure to link your card to Rakuten AND activate the offer before shopping.
While the terms exclude gift card purchases, it's hard to know whether Rakuten will be enforcing those terms or not…sometimes they do and sometimes they don't. So, be aware that there's some potential for clawbacks if you decide to buy gift cards in-store with these offers. Many of the listed retailers have third party gift card racks, so it's certainly tempting…YMMV.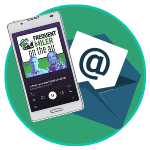 Want to learn more about miles and points?
Subscribe to email updates
 or check out 
our podcast
 on your favorite podcast platform.