Update 3/23/21 Best options for domestic first class awards: We have now added the best options for booking Alaska domestic first class and made changes where award charts have been updated.
Domestic first class is nicer than coach, but, in most cases, it's hardly something to write home about.  Usually you'll simply get a bigger seat and a few snacks and drinks, or a meal if you're lucky.  If you're really lucky, you might find yourself on an internationally configured aircraft flying a domestic route.  On these you'll generally find large business class seats with electronic controls to adjust the recline all the way to flat if you'd like.  Additionally, the big three airlines (AA, Delta, United) offer lie-flat business class seating on a number of their transcontinental routes (LAX to JFK, for example).  Of course, they have also rolled out higher award prices for those transcon business class seats.
If you'd like to fly first class (who wouldn't?), it is often possible to pay fewer miles by booking with foreign carrier miles rather than using miles from the airline you want to fly.  Below you'll find domestic business/first class award prices for each of the big three, along with the best options for using foreign miles, and quick tips for how to get those miles.
Keep in mind that in all cases you'll have to find saver level award space on the airline you want to fly before you can book that flight with a partner airline's miles.
Overview of best domestic first class awards:
If you can find first-class saver award space on domestic flights, you can often save miles by booking with a foreign carrier's miles.  Here are some great examples:
Book United First Class with Turkish miles for only 12.5K one-way
Book extremely short-distance AA First Class with Iberia miles for only 22K round-trip
The following sections detail options for flying United, AA, Delta, and Alaska first class within the US…
Fly United Domestic Business or First Class
United charges 25K one-way 2-cabin first class, or 35K one-way premium transcon business class.  Here are the best alternatives:
Turkish Airlines Miles & Smiles: 12.5K one-way
Singapore: 23K one-way
Lufthansa Miles & More: 20K one-way
Aeroplan (Air Canada): 15K to 35K one-way
My take: Turkish miles offer an incredible bargain for flying economy or first class within the United States, though booking can be a challenge and customer service can be very difficult when things go wrong.  If you don't have good options for getting Turkish miles and/or want an easier booking process, then I'd look to Singapore since their miles are the easiest to get and flights should be easily bookable online.
How to get the miles:
United Booking Tip:
Before trying to book with a foreign carrier's miles (especially when they don't let you book United flights online), look for business/first class award space on United.com without logging in.  Look for First Saver Award space on flights with only economy and first class; or look for Business Saver Award space on a flight that offers economy, business, and first class.  Here's an example of what to look for on a flight with only economy and first class:
Note that when you search for an award on United.com, United will pop up a box asking you to log in.  Don't do it.  Instead, click the X to hide that pop-up.
Fly AA Domestic Business or First Class
American Airlines charges 25K one-way for 2-cabin first class, or 32.5K one-way business class.  Here are the best alternatives:
JAL (Japan Airlines Mileage Bank): 24K, 30K, or 42K for itineraries totaling 4,000 miles or less regardless of whether they are one-way or round-trip.
Cathay Pacific Asia Miles: 20K to 30K one-way depending upon the length of the flight (use this online calculator to find the price).
Etihad Guest: 25K one-way for business / first class. 32.5K one-way for "Premium" (note: I'm not sure if premium in this case means transcon business class or 3 cabin first class. My guess is the latter). Etihad's award chart for flying AA can be found here.
British Airways Avios: 16.5K one-way for short (up to 1,150 miles) direct flights.  You can find BA partner award pricing here.
Iberia Avios: 22K to 46K round-trip, depending upon the length of the trip.  You can find Iberia partner award pricing here.
My take: For round trip travel, JAL and Iberia offer great award prices, especially for trips totaling under 4,000 miles. Both allow booking AA awards directly online. Cathay allows making an award request online, but the award is confirmed offline.
How to get the miles:
Booking Tip for booking AA with JAL miles:
JAL's Mileage Bank program has a distance based award chart.  With most domestic flights, JAL requires only 32,000 to 42,000 miles to fly business class or two-cabin first class on American Airlines or Alaska Airlines.  Longer flights such as LAX to JFK round-trip exceed the 4,000 mile sweetspot, but you could fly LAX to JFK then return as far as Dallas (for example) in first or business class for as few as 42,000 miles. You can search for award availability online through JAL's site, but you must sign up for a free account first.
Fly Delta Domestic Business or First Class
Delta no longer publishes an award chart, so the best you can do to find their award pricing is use Delta's award calendar to try to find the best rates.   Here are the best alternatives:
My take: For round trip travel Korean Air has terrific prices, but their online booking tool is a challenge to use.  They also have rules against booking awards for anyone but family members and you have to prove that they're really in your family.  Virgin Atlantic's website is a bit buggy, but it's much easier to use than Korean's and it includes a useful award calendar.  Plus, Virgin Atlantic miles are much easier to collect than Korean Air miles.  Unfortunately, since Virgin Atlantic moved to a distance-based award chart for Delta, their award rates are much worse for long-haul flights (but better on the shortest routes).
How to get the miles:
Tip for booking Delta awards with Virgin Atlantic miles:
Virgin Atlantic's website award booking tool auto-completes your typing in the leftmost box titled "I'm flying From", but not the one on the right titled "To" except for select Virgin Atlantic airport destinations.  An easy workaround is to click the little map pin icon to search by country or alphabetically.  Another workaround is to type your destination into the "from" box and copy and paste the result into the "To" box.  Most, if not all, US airports can be found this way, but many international destinations that Delta serves are not available online.  For these, you have to call Virgin Atlantic to find and book awards.
Please also see: How to book Delta flights with Virgin Atlantic miles.
Fly Alaska Domestic Business or First Class
Alaska Airlines charges 15K to 70K one-way for 2-cabin first class depending on the length and timing of the trip (see the award charts here).  Here are the best alternatives:
American: 25K one-way (link to award chart)
British Airways Avios: 16.5K one-way for short (up to 1,150 miles) direct flights.  You can find BA partner award pricing here.
Singapore: 17.5K to 47K one-way (link to award chart)
Emirates: 16K to 52K one-way depending on the length of the trip (link to award chart)
Korean: 40K round trip within the US, 60K round trip to Hawaii, Mexico, and Costa Rica (link to award chart). Note that the fine print above the award chart says it is based on round trip flights, but then fine print below the chart says the prices are one-way and a round trip is double. It is likely that this pricing is round trip, but it would be best to call and confirm before transferring miles.
JAL: 24K, 30K, 42K or 60K for itineraries up to 6,000 total miles whether they are one-way or round trip (see full award chart here).
Cathay Pacific: 16K, 25K, or 45K for itineraries of up to 5,000 miles.
My take: In Alaska's case, the best partner in many cases is not a foreign program but rather American Airlines. Finding availability is tough, but American charges just 25K miles to fly up front on Alaska within the contiguous 48 states & Canada (or 30K to Alaska or 55K to Hawaii). For those who have AA miles or can get the AA credit cards — and more importantly, those who can accept hard-to-find partner availability — the best bet for booking Alaska domestic first class is American miles. However, keep in mind that AA won't be your best bet on the shortest flights.
For those short hops and/or for those without easy access to AA miles, Cathay Pacific probably offers the best deal in those situations in which flights are available to partners. Alaska flights should be bookable online via Asia Miles (though we had difficulty finding availability). Singapore offers another solid option and even easier-to-accumulate miles, though keep in mind that transfers to Singapore Krisflyer are not instant. While Korean looks great on paper, the miles are hard to get.
How to get the miles
Tips for booking Alaska domestic business class
Note that while you can use British Airways Avios to book Alaska, it is necessary to call because British Airways doesn't show Alaska awards online as of 3/31/21 awards are now available to book through BA.com.
The best way to find Alaska flights that should be available to partners is via the American Airlines website (flights bookable with American Airlines miles should be accessible to Alaska's other partners).
Watch out for these gotchas
While it's often possible to save lots of points by using a foreign program to book domestic airline awards, there are a few potential issues that you need to be aware of…
Slow transfer times
If you find an available award that you want to book, you may need to transfer points from a transferable points program in order to have enough miles for the trip.  Unfortunately, in some cases those transfers can take days to complete.  In the meantime, there's always a chance that the award you found will disappear.
The best option to remedy this is to put the award on hold.  Not all programs allow this, but some do.  Turkish, for example, will hold your award for a few days so that you can initiate a transfer from Citibank and then call back to book the award when the transfer completes.
Awards not bookable
When you find that saver level awards are available on the airline you'd like to fly, it's likely but not guaranteed that you'll be able to book that flight with your preferred airline miles.  There are many reasons why this may happen.  One example is that some programs require minimum connection times and so you might not be able to book an award with a short connection.
The best remedy for this is to call the airline who's miles you intend to use to make sure that the agents can see that the award is bookable.  Do this before transferring points to this program.  Ideally they'll let you put the award on hold at that time, but if not, at least you'll know the award is bookable.  In cases where awards can be booked entirely online, this step isn't really necessary since you should be able to see whether the award is bookable through the program's website.
Awards not ticketing
I believe this is rare, but it does sometimes happen that an award will appear to be booked successfully, but it does not properly ticket with the operating airline.  You can check if the award properly ticketed by getting the record locator for the operating airline and seeing if you can pull up the flight on the operating airlines website or by calling the airline.
The best remedy is probably to call the program that you booked the award with.  I believe it is their responsibility to fix the issue.
Conclusion
Don't assume that when you want to fly United you should use United miles to book your flight.  It is often cheaper to book the flights you want with a different airline's mileage program.  With the United example, Turkish miles (transferred from Citi ThankYou Rewards) offer the best value.  Yes, there are some potential gotchas, but the savings can be huge.  In my opinion, it's totally worth the effort to get to know a few foreign programs so that you can book the cheapest awards.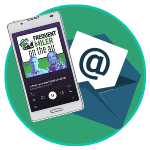 Want to learn more about miles and points?
Subscribe to email updates
 or check out 
our podcast
 on your favorite podcast platform.