Alaska Airlines is offering a status match opportunity for people who currently have elite status with Delta, United or Southwest, although the requirements will make it hard for most people to attain.
The Deal
Match your airline status from Delta, United or Southwest to Alaska Airlines Mileage Plan.
Key Terms
This limited time status match offer expires on April 15, 2021 and is only offered to members who have achieved elite status for 2020 or 2021 through actual flight miles or segments in a Delta, Southwest and United Airlines loyalty program.
Status granted based on credit card activity, transferred points, or any other promotional offer is not eligible for a status match.
Members who receive MVP Gold 75K status as part of this status match offer are not eligible for the 50,000 bonus miles associated with qualifying for MVP Gold 75K status.
Please allow up to 4 weeks for verification and approval.
You will receive a welcome email once the status match is approved, or you can also check your status in your account at alaskaair.com.
Offer valid only for legal residents of the United States and Canada.
In order to keep your status after December 31, 2021, you'll need to qualify by fulfilling the criteria outlined here.
Award travel does not count toward keeping your status.
Offer subject to change without notice.
All terms and conditions of the Mileage Plan program apply.
A member who receives a status match through this offer may not request another status match for 2021 under any other offer.
Quick Thoughts
Alaska Airlines is offering to match from a variety of different status levels:
Delta

Silver Medallion
Gold Medallion
Platinum Medallion & Diamond Medallion

United

Premier Silver & Premier Associate
Premier Gold
Platinum, 1K & Global Services

Southwest

A-List
A-List Preferred
A-List Preferred & Companion Pass
The fact that they're grouping some status levels together and have three levels for each other airline, it's likely that they'll match to MVP, Gold and 75K respectively.
Status with Alaska will last through the end of 2021 and isn't predicated on you completing any other activity beyond completing the online form and providing a screenshot of your current elite status including your miles flown year-to-date or miles flown the prior year to earn elite status.
It's that screenshot which could prove to be problematic if you want to status match with Alaska Airlines. While many people will still have status with airlines based on status extensions due to COVID, in many (or most) cases that status will have been earned based on flight activity in 2019. In order to qualify for this status match, you need to provide evidence of enough qualifying flight activity in 2020 or 2021. Update: Jeremy has made a great point in the comments that the terms refer to status earned for 2020 and 2021 rather than flights taken in 2020 and 2021. Status earned for 2020 could've been earned in 2019, so presumably status earned pre-COVID would be eligible for this status match.
As noted in the terms, status earned from credit card activity isn't eligible even if that was conducted in 2020, so Greg with his Delta elite status from credit card spend is out, as is anyone who earned a Southwest Companion Pass via credit card signup bonuses and spending rather than flights.
If you did manage to earn status with United, Delta or Southwest last year or this year though, this is a great opportunity to pick up almost-instant status with Alaska.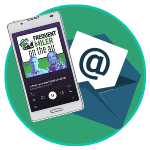 Want to learn more about miles and points?
Subscribe to email updates
 or check out 
our podcast
 on your favorite podcast platform.