Last week, I travelled with family and friends to a number of national parks: Arches, Bryce, Grand Canyon, and Zion.  We used Amtrak points (transferred from Chase Ultimate Rewards) to make the journey west from Ann Arbor, Michigan.  The first leg of our trip was in business class on the Wolverine route to Chicago.  The next leg was aboard the California Zephyr where we enjoyed private sleeper cars — all meals included.  We detrained in Utah and visited the parks by way of rental cars before finally flying home from Las Vegas.
I'll follow-up soon with more details about the trip, but since it's relevant, here's a short review of the train ride: great.  It was a fantastic low-stress way to travel west and to see the sights along the way.  Even the food was pretty good.
Coincidentally, we were still enjoying our trip when I received an email from Amtrak:
Subject: Gregory, we're making updates to the Amtrak Guest Rewards program
We're making the Amtrak Guest Rewards program even better

We're updating our Amtrak Guest Rewards® program because we want to make the Amtrak® experience even more rewarding for our most loyal customers. Beginning in January 2016, earning points will be simpler, building them up will be surer and redeeming them will be easier with lower redemption minimums—starting at just 800 points. In short, it's everything you've always loved, only better engineered to fit your life. You can see all the details about the 2016 Amtrak Guest Rewards program here.

Thank you for being a valued Amtrak Guest Rewards member. We look forward to seeing you on board soon.
Upon clicking the link to learn more, I found the following details of Amtrak's 2016 Guest Rewards program, which begins January 24 2016:
Passengers will earn 2 points per dollar
Passengers will no longer earn a minimum of 100 points per trip.  This means that the days of rail running will soon be behind us.  See: Rail running: pursuing Amtrak status to save on hotels.
Those who pay for business or first class will earn additional points: 25% for Business class and 50% for Acela® First class.
Point prices will be determined by ticket prices.  That is, more expensive tickets will require more points.  We already knew this was coming.  See: Amtrak revenue based: Amtrak to tie award prices to ticket prices.
Points will be worth 2.9 cents each with the exception of Acela routes where points will be worth closer to 2.6 cents each.
Awards start at 800 points, so you'll get less value for points with cheap fares.  When fares are less than $23, consider paying cash instead.
Acela route awards start at 4000 points.  When Acela fares are less than $100, consider paying cash instead.
Amtrak will eliminate blackout dates for awards.
Amtrak will make it easier to keep points from expiring. Going forward, all account activity (both earning and using points) will count to reset the clock for 36 months.
Points & Cash redemptions will be available.
Point rebates due to cancelations or changes to lower fare routes will result in a 10% points penalty.  For example, if you cancel a trip that cost 10,000 points, you will receive only 9,000 points back.
Amtrak will add close-in change penalties: "If modifying a non-sleeper ticket within 24 hours prior to departure, or a sleeper ticket within 14 days prior to departure, an additional "close-in" penalty of 10% of the points redeemed will be collected (waived for Select Executive)."
My take
When we previously learned that Amtrak was going to tie award prices to ticket prices, I figured that the game was over.  I assumed that Amtrak would massively devalue their points.  Instead, they shocked me (in a good way) with their award calculator that seems to value points for most awards at 2.9 cents each.  For a fixed value program, that's excellent.
With Amtrak's current zone based award scheme, point values for awards vary tremendously from one situation to another.  With some awards you can get much more than 2.9 cents per point value, whereas with others you may get much less.  With the trip I took last week, I spent 40,000 points per room rather than paying the cash ticket price of $1,591.  In other words, my points were worth just shy of 4 cents each for this award ($1,591 / 40,000).  If we had ended our trip in Denver, we would have paid just 25,000 points, for a ticket priced at $1,315.  Had we done that, our points would have been worth 5.3 cents each, but we also would have missed the best part of the trip (or we could have booked a coach award from Denver to Utah for the final daytime journey, but it was great to have bedroom access all day and three additional included meals).
Despite the fact that the current scheme sometimes allows for better redemption opportunities, I'm pretty happy with the new program.  Under the 2016 program, it will no longer be necessary to cherry pick certain routes for awards.  In the future, getting good value from your points will be easy and automatic.  As long as the ticket price is $23 or more ($100 or more for Acela routes), you'll get fixed, decent value from your points.
NOTE: View from the Wing points out two scenarios in which point values will be less than expected under the new program: 1) With paid fares, it's possible to apply AAA and other discounts. With award redemptions, apparently, you will not be able to apply those discounts; and 2) Saver fares will not qualify for redemption.  Both seem like fairly minor points to me: 1) A 10% discount brings the point value for regular routes down to 2.6 cents per point — still a good deal. And, in my experience, sleeper cars are discounted by far less than 10% so the point value will be closer to 2.9 cents in those cases; and 2) I've never encountered Saver fares in my regular use of Amtrak pricing.  Saver fares are non-refundable and appear to be limited to certain routes and to coach seats.  For some, that could indeed be a problem, but my guess is that most people won't encounter that limitation often.
Recommendation: Consider transferring now
Currently, it's possible to transfer Chase Ultimate Rewards points to Amtrak points 1 to 1 as long as you have a premium card such as Sapphire Preferred or Ink Plus.  If you know that you'll be riding Amtrak in the future, you should consider transferring points to Amtrak prospectively.  Since it appears that Amtrak has moved its credit card partnership from Chase to Bank of America, its very likely that Chase will soon stop allowing transfers to Amtrak.  I'm not saying that you should definitely make the transfer, just that you should consider it.  Whether it makes sense for you depends on how likely it is that you'll use the Amtrak points and how you might have used your Chase points otherwise.
Recommendation: Consider booking future trips now
If you're considering a 2016 Amtrak trip, it makes sense to price out the award now.  If the current award price is less than the expected future price, then book now.  Otherwise, if possible, wait until January 24 2016 to book.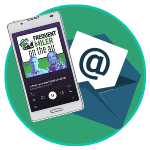 Want to learn more about miles and points?
Subscribe to email updates
 or check out 
our podcast
 on your favorite podcast platform.