Towards my ridiculous quest to visit Richard Branson's Necker Island, I signed up for four Virgin Atlantic credit cards.  A week on Necker Island costs 1.2 million Virgin Atlantic miles.  My strategy to get there is simply to sign up for lots of cards.  After meeting the $12K spend requirement, per card, I'm now almost a third of the way to my goal.
When looking at the miles that posted to my Virgin Atlantic account, I found something interesting…
First a little background info
The Virgin Atlantic Word Elite credit card is a reasonably profitable card for a frequent flyer.  It earns 1.5 miles per dollar for all spend (and 3 miles per dollar on Virgin Atlantic purchases), plus you get bonus miles at the end of the year for high spend.  $15K spend results in 7,500 bonus miles; $25K spend results in another 7,500 bonus miles for a total of 15,000 bonus miles.  If you were to spend exactly $25,000 in one membership year, you would earn 37,500 base miles plus 15,000 bonus miles for a total of 52,500 miles.  That's an average of just over 2 miles per dollar.  Even though Virgin Atlantic miles aren't nearly as valuable as many other mileage currencies, a 2X average is pretty good.
Another perk of the card is that you earn one tier point for every $2,500 of spend.  You can earn up to two tier points per month and a maximum of 24 tier points per year.  Tier points are used to determine your elite status, as follows:
Earn 15 Tier points in a rolling 12-13 months and you will reach Silver.
Earn 40 Tier points in a rolling 12-13 months and you will reach Gold.
Status benefits can be found here:
Status through credit card spend
Since the credit card offers one tier point for every $2,500 of spend, you would think that you could earn Gold status by spending $100,000 with your Virgin Atlantic credit card.  But you can't.  Thanks to the 2 tier points per month limit, the best you can do is qualify for Silver status.  Right?
Not so fast…  Take a look at the recent activity on my Virgin Atlantic account:
You can see above that I earned the maximum of 2 tier points from each credit card.  My account now shows a total of 8 tier points that were earned in one month.
In my case, I met all four $12K spend requirements in one billing cycle, but if I was interested in elite status I could have done the following:
Billing cycle 1: Spend $5,000 per card; earn 8 tier points
Billing cycle 2: Spend $5,000 per card; earn 8 tier points
Billing cycle 3: Spend $2,500 per card; earn 4 tier points
At the end of 3 billing cycles I would have spent $12,500 per card and I would have earned 20 tier points and met the minimum spend requirements. If I then signed up for 4 more cards and did it all again I would earn enough for Gold status!
Is it worth it?
To me, this is merely an interesting find rather than a practical one.  Most of Virgin Atlantic's elite status benefits are only useful for those who fly Virgin Atlantic often.  I have yet to fly them once.  Those who fly Delta without status might find some of the perks interesting though.  Gold status gives you a sort of Delta elite status "light":
100% bonus on base miles flown (if you credit paid flights to Virgin Atlantic rather than to Delta)
Priority baggage, Check in, Boarding and Security with Delta Air Lines
Extra Baggage (extra piece of baggage is available in Economy Class only) and access to preferred seating
Upgrades to First Class when travelling on Delta's US domestic network (not including certain routes between New York and LA, San Francisco, or Seattle)
Gold members will be able to access to any of Delta's Sky Clubs (must have a transatlantic sector to/from the UK within the itinerary, when travelling in Economy Class).
I plan to sign up for more Virgin Atlantic cards soon.  Maybe I'll go for status just for fun.  I wish they would offer Gold members a discount on award redemptions.  A 10% discount, for example, off the 1.2 million Necker Island award would be worth striving for.  What do you think Richard?  Time for a new Gold perk?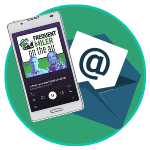 Want to learn more about miles and points?
Subscribe to email updates
 or check out 
our podcast
 on your favorite podcast platform.