Cyber Monday is here once again and many great deals are now on. This post will serve as a Cyber Monday Master List of deals that may be of interest (including many continuing on since Black Friday). Since many of the hottest deals will not last long, some of the Quick Deals over the coming days will be very light on details in order to facilitate getting them out to readers as fast as possible. As we post them, we will link back to this post and add them to the top of the list (so you won't have to scroll far to find newly-added deals if you've bookmarked this post). We will constantly add to this post in coming days, so check back for newly-added deals.
Note that I'm starting this post with just a couple of solid deals and will be adding to it into the wee hours of the morning, so check back often.
There are three types of deals we intend to post here this week:
Deals that would appeal to travelers. This might be hotel or flight related or travel-related products like noise-canceling headphones or luggage. We may also include discounted gift cards for restaurants, etc.
Deals that may be good for resale. Some readers generate points through the purchase and resale of products, so we'll include some deals that may not seem directly relevant to readers but could be good ways to generate points if you have resale avenues. Keep in mind stacking opportunities like discounted gift cards, portal rewards, etc.
Deals that are so strong they can't be ignored for one reason or another. Speaks for itself.
We'll try to divide those up until categories below by Gift Cards, Merchandise, and Travel and let you decide for yourself whether they are things you want/need or want to resell. Note that there will likely be some cross-pollination in terms of deals that aren't strictly Black Friday deals but will work in tandem with sales. For instance, if eBay lists a gift card sale for Lowe's, we'll include it here this week since you can likely stack that with Lowe's Black Friday deals.
As always, keep in mind some basic shopping best practices:
Shop in one browser, buy in another. When using shopping portals and coupon sites, it's pretty easy to inadvertently click in the wrong place and have your click "stolen" by a portal you didn't intend to use (i.e. you clicked through an airline portal to Macy's, but then you clicked a button to reveal a coupon code from some other site that also led to Macy's and it caused the airline portal to lose the tracking cookie). For this reason, I do my shopping around and coupon testing in one browser (for example, Firefox). When it's time to buy, I open a brand new window in a different browser (Chrome) to make my purchase. I start at my chosen portal, click through to the site from which I'm buying, fill my cart, apply any coupons, and check out in one fluid sequence.
Use the right credit card. We'll always try to make a suggestion when one seems relevant — for example, we'll probably mention the Chase Ink Cash card if the deal is at an office supply store. Still, it's worth keeping in mind what you have in your wallet and which of those cards would be most advantageous for you from a points-earning perspective. See our Best Category Bonuses page for a reminder as to the best cards to use.
Keep credit card purchase benefits in mind. This is truly part of using the right card. Keep in mind that many rewards credit cards have purchase benefits like extended warranty. Some offer purchase protections against damage, theft, or guaranteeing a minimum return period (that may be longer than the store would accept). Price protection is gone from most (but not quite all) credit cards at this point. While paying with discounted gift cards might yield more savings, you would forgo protections like these – so consider each when making those decisions.
Buy first, think later? A popular mantra on deal sites like Slickdeals is "Buy first, think later". That is to say that the hottest deals will be gone so quickly that you don't really have time to consider them. Thanks to return policies, 24 hour free cancellation periods, etc, it can be pretty easy to live by that mantra in many cases. But be sure to check the fine print — is there a restocking fee? Does this travel agency charge a fee for refunds (saw this recently)? Do I really want/need this and/or am I going to take the effort to sell it? It might be a great deal, but that doesn't make it great for you.
Finally, don't forget any current shopping portal bonuses that can add to the deal.
With all that out of the way, here are some currently-available deals that might be of interest as per my reasons outlined above. As noted at the outset, I will add to this post throughout the rest of this week and into Cyber Monday, with the most recently-added deals to be added at the top of the list.
Gift Card Deals
For a complete and extensive list of gift card deals available this week, see this post at GC Galore.
Chili's: Buy a $50 GC, get two $10 e-bonus cards. Note the e-bonus cards are valid 1/1/20-2/12/20
Buca di Beppo: Buy a $50 GC, get two $10 rewards cards
GiftCardSpread: 6% off gift cards with code CM2019
CardCash.com: 6% off in the app only with code STACKSAVINGS. Note that CardCash guarantees their cards for 45 days. Due to issues that some readers have had, I recommend only buying from CardCash if you plan to use them within the next 45 days.
PayPal Digital Gifts: $100 gift cards for $90:
Outback Steakhouse: Buy $50 in e-gift cards, get two $10 e-gifts (12/2 only)
Starbucks: Buy a $20 gift card, get a $5 bonus.
iTunes: Amazon has a $50 iTunes gift card for $40
Lowe's: Newegg is carrying a $100 Lowe's GC for $90. Limit 1
Sam's Club: May third-party gift cards on sale including iTunes, Panera, Fandango, AMC, Darden, and many other popular restaurant brands.
Raise.com: 5% off site-wide with coupon code CYBER
Best Western: Buy a $100 gift card, get a $20 bonus card that's valid until 3/31/19
Giant Eagle: Instant $10 discount on $200 in Visa Gift Cards / 2x fuel points when you guy $50+ in third-party gift cards.
Merchandise
Urban Outfitters: There appears to be a glitch stacking more coupon than it should. Full-priced items should be 25% off in the cart. However, the site is taking 25% off the full price and then another 25% off of that for a total of almost 44% off. Not super useful on most stuff, but Urban Outfitters funny enough sells a range of vlogging-type equipment, instant cameras, and some designer sunglasses where this works. Stack with 15% / 15x from Rakuten.
Best Choice Products: Kids' 12V ride-on Bentley. I don't know anything about the seller here, but they're listed on multiple cash back portals including Top Cash Back at 5.25% back. $99.99 with coupon code BLACK50.
Best Buy: Toshiba 65″ LED 4K UHD Smart TV, Fire TV edition with free Echo dot included! (It's pretty far down the page, but it's included for free) for $349.99. Great stack with the Amex Offer for $30 / 3,000 points back and possibly 5% back from Retailmenot.
HSN: Fitbit Versa 2 for $110 shipped with code NEW20 for first-time HSN shoppers. Stack with 7% / 7x from Rakuten.
Youtube: Free 3-month trial for YouTube Premium for those who have never subscribed before. Not really a "merchandise" deal, but like the Disney+ deal below this category is the best fit.
Amazon: Google Nest Protect Smoke & Carbon Monoxide detector, 2nd gen $59.99.
Walgreen's: 30% off regular-priced items with coupon code CYBER30. Stack with 15% / 15x back via Rakuten.
Amazon.com: Another Samsung Galaxy S10 deal: this one unlocked and bundled with Galaxy Budsand a $50 Amazon gift card. Possible 5% + 15% back for Amazon cardholders.
Best Buy: 55″ Sharp 4K LED HDTV with built-in Roku for $199.99. Possibly stack with 5% back from Retailmenot.
Both Shoes.com and Shoemall.com are offering codes for 30% off (Shoes.com = code CYBERMONDAY / Shoemall.com = SMCYBER). Both sites sell more than just shoes and both are on Rakuten for 15% / 15x back today.
Clarks shoes: 40% off site-wide with promo code FORTY. Stack with 15% / 15x back from Rakuten portal. I wear Clarks most of the time and find them very comfortable, though that is of course a matter of taste.
Ray-Ban / Sunglass Hut: Stack 15% / 15x from Rakuten shopping portal with Amex Offers for $30 back on $150.
Blinq.com: Echo Dot in 3 colors for $16.99, the cheapest price yet I believe:
Target: Additional 15% off movies, clothing, kitchen & dining, vacuum & floor, select baby items, riding toys / scooters / hoverboards, and select TVs. This should stack with 5% off for RedCard holders.
Samsung Galaxy S10 / S10+ / Note 10 / Note 10+: There are deals at Amazon, Best Buy, and Samsung.com. There are many opportunities to stack credit card savings / shopping portals / etc. See our post for more.

Direct link to our post for more details

Disney+: Not really merchandise, but listing here as it doesn't fit any of the three categories really. Get an annual subscription for $59.99 for the first year ($10 off).
Dell.com: New Cyber Monday deals hourly. Stack with 15x back at Rakuten and either the Amex Offer or credit depending on what you have available.
Walmart.com: Nintendo Switch bundle with controller and 128GB card for $299.
Amazon: Bose SoundSport Free wireless headphones for $139.99. Looks like the best price available.
Amazon: Two Echo Dots for $38 with promo code DOT2PACK. Stack with 10% back / 10x via Rakuten on Amazon devices.
Square Trade: Protection plans are on sale for 30% off with coupon code HOLIDAYS30PERCENT
Amazon: Rakuten is offering 10% or 10x Membership Rewards points on Amazon Echo, Echo look, Fire tablets, Fire TV, and Kindles. Many of those items are on sale today.
Amazon: Many Cyber Monday deals. We'll list many of the best, but here is a link to their Cyber Monday deals page:
Rakuten shopping portal: 15% or 15x at many popular stores, including: IHG, Samsung, Dell, Walgreens, and more. Some stores are higher and some are lower (gems to be found there as well — stack 10% back at Bed Bath & Beyond with $100 in rewards on $300).
Samsung: Get $500 instant credit for select trade-ins towards a Note 10 or Note 10+. Should stack with 15% or 15x from Rakuten and also with 20% back from Chase Offer (which is capped at $94 back).
Kohl's: Take $10 off of $50 with coupon code JACKPOT + an extra 20% off with coupon code GOSHOP20 + $15 in Kohl's Cash for every $50 spent.
Adidas: 30% off site-wide with promo code CYBER.
Amazon.com: The following Macbook Air laptop is on sale for an excellent price.
Sam's Club: Roku streaming stick for $9.88 (see savings in cart) through 12/2.
Rakuten.com: 20% back in points site-wide. Rakuten's retail site has many third-party sellers offering a very wide range of products.
Samsung.com, Best Buy, or Dell.com: Stack deals to get the price of a 10.1″ Samsung tablet down from the Black Friday price of $160 to as low as $112 now $104 for Cyber Monday.
Best Buy: Get 10% cash back now 5% back from Retailmenot (up to $70 back) on Top Deal. Alternatively, get 20% back from Samsung Pay for some users (up to $100 per transaction), though the Samsung Pay deal has more restrictions.
Amazon and Adorama: Sonos Beam for abour $300 or less.
Our affiliate links:
Best Buy: Westinghouse 50″ 4K Smart TV with HDR / Roku
Travel
Megabus: "$0 seat" sale. Zero dollar fares actually cost $2.50 – but that's obviously still a good deal.
LasVegas.com: Make any booking and get a $50 promo coupon to use on a hotel booking. There are no minimums mentioned, so you could book something like a Las Vegas Monorail ticket for $12 and get $50 off a hotel.
Silvercar: Get up to 35% off and 500 bonus points for rentals between now and December 20th with code SILVERSALE19.
Frontier Airlines: 99% off some flights (round trip domestic travel on Tuesdays and Wednesday through 3/5 with some blackout dates). I never find these particularly worthwhile, but maybe you'll find a deal.
Southwest Airlines: Cyber Monday sale with fares from $59. 14-day advance purchase is required. Check your existing reservations for opportunities to re-book and save!
Ryanair: €5 seat sale with 50,000 seats from €5. I flew Ryanair this year for the first time in 7 or 8 years and it wasn't nearly as bad as some folks in our circles suggest. Be aware that they charge additional fees for everything — but still, with fares this low, they may still be a good option after all fees are considered.
Expedia: Cyber Monday coupons starting at 9am Pacific / 12pm Eastern. 95% off select hotels and $200 off flights for a very limited window (like half a second).
Greyound: Save 15% on pre-holiday travel from December 4-17 with promo code CYBER15 or save 50% on travel January 6 – February 27th with promo code CYBER50.
Hertz: Save "up to 40%" with Cyber Monday rate code (RQ) FLASH
Earn miles for $1 subscriptions: You can get a $1 trial subscription to either the Wall Street Journal or Barron's and get up to 1,000 miles or a $12 subscription to The Economist and get up to 2,000 miles from various programs (just be sure to cancel before it auto-renews):
Expedia.com: 25% off activities with promo code MONDAY25US ($100 Maximum savings)
Alaska Airlines: Cyber Monday fare sale with flights from $29 (includes West Coast to Hawaii from $127 each way.
 Legoland

"Awesomest" pass (good for 12 months of unlimited admission to 30+ attractions). Ordinarily $209.99 on sale for $99.99
Bottom line
Remember that a deal is only a deal if it saves you money — if it causes you to spend money you ordinarily wouldn't, it's not a win. Keep checking back over the coming days as new deals will be added throughout the day each day.
Also be sure you're using one of the Best credit cards for Black Friday deals.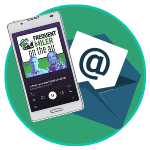 Want to learn more about miles and points?
Subscribe to email updates
 or check out 
our podcast
 on your favorite podcast platform.