Every year around this time people ask about strategies for earning Delta elite status.  What are the best ways to earn the final elite qualifying miles needed for the next level of status?
Background
Delta refers to elite members as "Medallion" members, and they offer 4 public levels of status: Silver Medallion, Gold Medallion, Platinum Medallion, and Diamond Medallion.  Each level of Medallion status comes with increasing perks (first class upgrades, fee waivers, upgrade certificates, etc.) as you move up the Medallion ladder.  A nearly complete list of Medallion status benefits can be found on Detla's website, here.
In order to earn elite status, you must earn enough MQMs (Medallion Qualifying Miles) or MQSs (Medallion Qualifying Segments); and MQDs (Medallion Qualifying Dollars).  Importantly, you can skirt the MQD requirement by spending $25,000 or more on Delta Amex credit cards within the calendar year.  The following chart shows Delta's current MQM and MQD requirements for each status level:
MQMs are primarily earned through flying, and are usually based on the distance flown.  Certain premium fares earn 50% to 100% more (details here).  MQMs can also be earned from certain credit card spend, credit card signup offers, or other offers.  For example, at the time of this writing, Hilton is offering 250 MQMs for every qualifying 2 night stay for registered members.
Miles vs. MQMs
Most airlines, including Delta, differentiate between redeemable miles and elite qualifying miles.  Delta calls the former "Miles" and the latter "MQMs". Miles are earned based on the price paid for a ticket.  MQMs are earned based on miles flown. "Miles" are used to book award flights.  "MQMs" are used to reach elite status.  Miles never expire (until you do).  MQMs must be earned within a calendar year to reach status.  
MQM roll-over
If you earn more than 25,000 MQMs in a calendar year and meet the MQD requirements for Silver status, then your extra MQMs beyond those used to reach elite status will roll-over to the next year.
For example, if you earn 49,000 MQMs in year 1 and you meet the MQD requirements for Silver status, you'll have Silver status for the rest of year 1 and all of year 2, and 24,000 MQMs will roll-over into year 2 — which will make it easy to keep Silver status since you'll only need 1,000 more MQMs in year 2 to do so.  Of course, in year 2, you'll still have to meet the Silver MQD requirement, or get a MQD waiver from credit card spend.
If you earn 51,000 MQMs in year 1, you'll have Gold status (assuming you met the MQD requirement), and 2,000 MQMs will roll-over into year 2.
General Strategy
MQD Waiver
Anyone committed to earning Delta elite status year after year should consider carrying either the Delta Platinum American Express card, or the Delta Reserve American Express card.  Both offer bonus Miles and MQMs with high spend.  Plus, as long as you spend $25,000 or more per calendar year, you'll earn an MQD waiver.  This means that you won't have to worry about earning MQDs at all.  Instead, your status level will be based entirely on earned MQMs.
MQMs Through Spend
The Delta Platinum card offers 10,000 bonus Miles and MQMs after $25,000 in calendar year spend; and another 10,000 bonus Miles and MQMs after $50,000 spend.  Similarly, the Delta Reserve card offers 15,000 bonus Miles and MQMs after $30,000 in calendar year spend; and another 15,000 bonus Miles and MQMs after $60,000 spend.  Additionally, the MQMs earned through spend on the Reserve card are giftable to others.  This makes it possible for high spenders can earn high level Delta elite status through spend alone.  For more, see: How to manufacture Delta elite status.
MQMs Through Flights
Since MQMs earned from flights are based on distance flown, and certain fare classes earn bonus MQMs, it is possible to plan your paid trips to maximize MQM earnings.  For example, rather than flying the most direct route to your destination, you may be able to find a similarly priced flight that requires a stop at an out-of-the-way airport.  While painful, this can significantly increase earned MQMs.  Great Circle Mapper is an excellent tool to use to estimate distances of various flight options.
End of Year Strategy
If you are close to earning elite status, the first thing you should do is check on your MQD situation…
1. Check Your MQD Status
Log into your Delta.com account and you should see your current qualifying information on Delta's home page, like this:
Above is my current status info with Delta.  I've earned more than enough MQMs for top-tier Diamond status (almost entirely through credit card spend), but not enough MQDs even for Silver status.  However, since I spent more than $25,000 on my Delta credit cards, I have an MQD Waiver which made it possible for me to qualify for Diamond status.
If you are not close to $3,000 in MQDs (the amount required for Silver Medallion status) and you can't get the $25K MQD waiver, then I'd recommend giving up entirely on earning Delta elite status this year.
If you are close to the required MQDs or to a MQD Waiver, and you are close to having the MQMs required for the status level you want, then it may be worth proceeding.  If so, make sure you have a plan for reaching the MQD requirement or for spending enough on Delta credit cards to earn an MQD waiver before the end of the year.
2. Consider earning 10K to 40K MQMs through credit card signup bonuses
Update: The signup bonuses listed below have since expired. Please see our Best Offers page for the most updated offers.
Amex is currently offering 70,000 Mile and 10K MQM signup bonuses for their personal and business Delta Platinum cards.  Plus, 10K MQM bonuses are standard for their Delta Reserve cards.  It is theoretically possible for one person to sign up for all four: 2 personal cards (Platinum and Reserve) and 2 business cards (Platinum and Reserve).  Actually, it may be possible to sign up for even more than that if you have multiple businesses, but the exact rules when you go that far are a bit murky.
For a complete analysis of the current Delta Platinum card offer, please see: Should you sign up for the Delta 70K or 50K offers? An in-depth analysis.  And, for a review of the Delta Reserve card, please see: An Analysis of the Delta Reserve Credit Card.
Keep in mind that Amex will not give you a signup bonus if you've had the exact same card before.  However, if you've had only the personal Delta Platinum card before, for example, you can still get the bonus for the Delta Reserve card as well as for either or both business cards (Platinum or Reserve).
3. Consider an end of year MQM mileage run
Flights in mid November and December are often pretty cheap as long as you avoid holiday travel.  I recommend watching for your closest airports on The Flight Deal or Fare Deal Alert websites. If you use Twitter, then follow both @TheFlightDeal and@FareDealAlert.  The goal would be to find cheap, long-distance flights ideally (but not necessarily) to a place that you would be happy to visit.
Another great resource is provided by Rene's Points.  His Mileage Run Deals page focuses specifically on Delta MQM mileage run opportunities.
4. Consider drastically increasing credit card spend
As explained above, high Delta credit card spend can result in an MQD Waiver and in additional MQMs (with the Delta Platinum or Delta Reserve cards).  All spend would have to be complete by the end of this year in order to count for this year's qualifications.  Importantly, credit card spend bonuses and Waivers do not roll-over to the next year.  So, if you decide to go big with credit card spend, make sure that you'll reach your spend goals well before January 1.
A few easy ways of increasing spend before the end of the year include:
Timeshift Spend: With some utilities and other ongoing expenses it may be possible to pre-pay for charges that you know you'll incur in the future.
Pay Bills: Obviously if a biller allows Amex credit card payments, that's a good way to go.  If not, consider using a service like Plastiq to pay bills (including things like rent, mortgage, day care, etc.).  You will have to pay a fee, but it can be well worth it to reach your spend goals.
Pay Federal Taxes: Fees start at 1.89% for credit cards. Over-payments, if any, will be refunded after you file your year end taxes. For full details, please see: Top 5 reasons to pay federal taxes with a credit card or gift card.
Miles are NOT MQMs
I covered this at the beginning of the post, but there is so much confusion around this point that it's worth repeating.  "Miles" are used for booking award flights.  Your mileage balance has nothing to do with your elite status level.  Transferring points from SPG or Membership Rewards to Delta will not affect your elite status level.
Questions?
Have any questions about earning Delta elite status that wasn't covered in this post? Please comment below.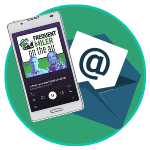 Want to learn more about miles and points?
Subscribe to email updates
 or check out 
our podcast
 on your favorite podcast platform.