Note: Capital One is a Frequent Miler advertiser, but we always show the best public offer even when we don't earn a commission. Please see our Advertiser Disclosure.
Card Details and Application Link
Capital One Spark Cash Select for Excellent Credit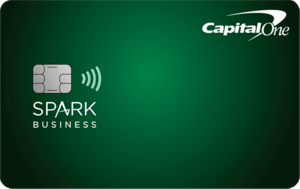 $500 Cash Back
Earn a $500 bonus when you spend $4,500 in the first 3 months of account opening
Click Here to Apply
No Annual Fee
FM Mini Review: This is a good option for business owners looking for simple cash back rewards with no annual fee. If you spend $30,000 or more per year, though, you would be better off with the 2% Spark Cash Plus card.

---
Card Type: Mastercard
<!–– qBaseq -->
<!–– qTravelq -->
Earning rate: 1.5% everywhere ⚬ 5% on hotels and rental cars booked via Capital One Travel
Noteworthy perks: No foreign transaction fees
Application Tips

Capital One Application Tips



6 month rule: Must wait 6 months after applying for a Capital One card before applying for another one.


2 card limit: Conventional wisdom and user experience has been that you can have at most 2 Capital One consumer cards, but according to application terms it may be possible to have up to 5. You may be limited to 2 of their rewards cards. Note that this limit does not apply to Capital One co-branded cards like the Kohl's charge card.


Get Same Card Again: There is no known rule against getting the same card and bonus again even if you still have the card open.


Hard inquiries usually get issued through all 3 credit bureaus




To check application status, call (800) 903-9177 or (877) 277-5901
If denied, call reconsideration here: (800) 625-7866
Related Cards (CapOne cash back cards)