Card Details and Application Link
Santander® Ultimate
Cash Back® credit card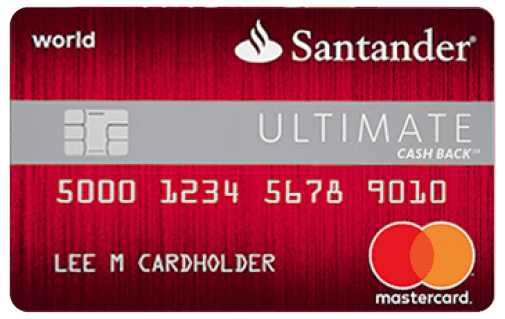 3% cash back for 12 months on up to $20K in purchasesNo Annual Fee
Click Here to Apply
This is NOT an affiliate offer. We always present the best offer even when it means less revenue for Frequent Miler
Information about this card has been collected independently by Frequent Miler. The issuer did not provide the details, nor is it responsible for their accuracy.
FM Mini Review: While the headline is 3% back for a year, the bonus itself is an extra 1.5% back on up to $20K in purchases for the first year. That's certainly not a bad return on otherwise unbonused spend, but many other cards on the market that offer even moderately good welcome bonuses offer greater net return with significantly less spend.
Earning rate: 1.5% everywhere
<!–– qBaseq -->Base: 1.5%
Card Info: Mastercard World issued by Other. This card has no foreign transaction fees.
Noteworthy perks: No foreign transaction fees