Reader Jonathan in our Frequent Miler Insiders group points out a tip that doesn't surprise me but that I hadn't previously thought to search: you can sometimes reduce the price of an Alaska Mileage Plan partner award by adding a segment. This is particularly relevant for awards on Japan Airlines, where prices have climbed for flights to/from cities in the central / Eastern United States but have remained reasonable to/from the west coast.
The Deal
Alaska Airlines Mileage Plan offers similar award pricing on award tickets that connect to the west coast as nonstop awards to the west coast, which can make for an opportunity for award savings in some instances if you find a connecting itinerary (see below for an example)
Quick Thoughts
Alaska Airlines Mileage Plan ditched award charts a while back and now features a completely useless chart that shows where prices "start from". I say that the chart is useless because when it debuted I showed that prices sometimes start even lower than the chart says they do and obviously this is an easy way to make stealthy no-notice devaluations since they are making no promises about how much awards will cost anyway.
Furthermore, they devalued Japan Airlines first and business class awards earlier this year. Thus far, business class awards on Japan Airlines between Japan and US cities that are not on the west coast have increased to a minimum of 80K miles each way (an increase of 33% over the previous pricing). Take for instance this flight from Tokyo's Haneda airport to Chicago (ORD), which costs 80K Alaska miles and $58.
However, Alaska still only charges 60K miles for business class between west coast cities and Asia (if you can find award availability, which is no small feat).
Jonathan points out a neat little trick: the 60K business class pricing holds even if your long-haul flight is not a west coast flight so long as you find space on a connecting Alaska flight to a west coast city. For instance, see the same flight above in business class paired with an economy class connection on Alaska to San Francisco, which drops 20K miles off the price.
You would of course need to collect your bags and go through immigration in Chicago before re-checking them to San Francisco. If you make a habit of missing connections like the one to San Francisco here, the airline probably won't like it very much (which has recently been in the news with American Airlines taking action against a teenager for skiplagging). And there's a real risk of what happens in terms of irregular operations — if Japan Airlines cancels that flight to Chicago and wants to put you on a nonstop to San Francisco instead, that could cause you a headache if you really didn't want to be in San Francisco.
But if you're someone who would have positioned to/from Chicago anyway, continuing to San Francisco may not be a huge inconvenience to you depending on your ultimate final destination — and saving 20K miles per passenger might make it pretty attractive.
As I noted at the top, I'm not particularly surprised that this works since Alaska has held the price on awards to/from the West Coast cities, but I hadn't actually sought this out. On that note, it should be mentioned that you will really need to seek this out. I did a little hunting for space for this post and had a hard enough time finding any Japan Airlines business class award space that this trick probably won't be widely useful.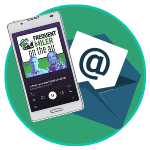 Want to learn more about miles and points?
Subscribe to email updates
 or check out 
our podcast
 on your favorite podcast platform.