Hyatt and American Airlines have offered reciprocal benefits for elite members in one or both of the programs for several years, involving points-earning and promotions such as earning 1,000 bonus AAdvantage miles when staying 2+ nights with Hyatt.
Earlier this year, they launched a fast track status challenge where AAdvantage members with Gold status or higher can get a 90 day trial of World of Hyatt Explorist status with the opportunity to extend that status through February 2024. (Platinum Pro and Executive Platinum get the chance to be upgraded to Globalist status by staying 20 nights during the challenge period).
Today the programs announced a limited-time offer for Hyatt elite members, where World of Hyatt Explorist and Globalist members who have linked their World of Hyatt and AAdvantage accounts get complimentary American AAdvantage elite status when they register for an "American Airlines Instant Status Pass." They can then extend that status for additional four month periods by completing qualifying Loyalty Point activity.
The Deals
AAdvantage Instant Status Pass
World of Hyatt Explorist and Globalist members who link their World of Hyatt and AAdvantage® accounts can now get complimentary American AAdvantage status by registering for an American Airlines Instant Status Pass.

Members must link their accounts by December 12, 2022 and register for the offer by December 28, 2022.
Explorist members will be given complimentary AAdvantage Platinum status
Globalist members will be given complimentary AAdvantage Platinum Pro status

Members will have complimentary elite status for four months after registration, during which time the status can be extended for an additional four months through the following activity:

Explorist must earn at least 25,000 Loyalty Points to maintain AAdvantage Platinum
Globalist members must earn at least 42,000 Loyalty Points to maintain AAdvantage Platinum Pro
Both Explorist or Globalist members can earn AAdvantage Executive Platinum status  by earning at least 67,000 Loyalty Points

After completing three consecutive four month "qualifying phases," the status will be extended through the remainder of the 2023 membership year (3/1/2023-2/28/2024).
Here is the page to link your Hyatt account to your AAdvantage account
If your accounts are already linked, the registration info can be found in the "Promotions" tab of your AAdvantage account.
Hyatt Fast Track for AAdvantage Elite Members
American Airlines AAdvantage members with Gold, Platinum, Platinum Pro or Executive Platinum status can register for a 90 day trial of Explorist status with World of Hyatt.
They can then extend/upgrade that status by completing the following requirements:

Stay 10 Tier-Qualifying Nights within 90 days of registration to maintain Explorist status through February 2024
Stay 20 Tier-Qualifying Nights within 90 days of registration to earn Globalist status through February 2024 (Platinum Pro and Executive Platinum members only)
Terms and Conditions
AAdvantage Instant Status Pass
This promotion is only open to select American Airlines AAdvantage® members
Your complimentary AAdvantage® status will be valid within 24 hours of registering
Loyalty Points accrued through travel or other partners before registration do not count toward the requirements for this promotion
All base miles earned from flying Loyalty Point-qualifying airlines (flights marketed by American Airlines, oneworld® airlines, JetBlue, and GOL Airlines). Includes all status bonuses earned flying on American Airlines and eligible partner airlines
Qualifying eligible flights may be purchased in any fare that earns Loyalty Points in the AAdvantage® program
Eligible purchases, defined as purchases (including those made by authorized users on your account), less credits, returns and adjustments, made with your:

Citi® / AAdvantage®, AAdvantage® Aviator® credit card, and AAdvantage® cards issued outside the U.S. that post as base miles to your AAdvantage® account

Registration is required during the registration window
Must meet Loyalty Point activity requirement every 4 months to continue with this promotion and keep status benefits
Once you complete all 3 phases in the Instant Status Pass™ you will be granted status for the next membership year immediately following the membership year in which you registered 
AAdvantage® miles examples that do not count towards earning Loyalty Points:

Bonus miles earned from promotions, Miles from Buy, Gift, Transfer transactions, government taxes, fees and other charges associated with buying a ticket
Conversion of another program currency to AAdvantage® miles
For AAdvantage® credit cards, "accelerators" or "multipliers" such as: extra miles for purchases in specific categories, with specific merchants, or purchases made abroad
AAdvantage® credit cards new account or welcome bonuses, spend bonuses, etc.

Some postings may take up to 6-8 weeks to post, please call AAdvantage® customer service if you feel there are any discrepancies in your Loyalty Point accrual
Customers may not participate in an offer for the same or lower status during the same membership year and if the customer has enrolled in Instant Status Pass™ in the previous 24 months, they will not be eligible to enroll in this promotion
You must re-qualify for AAdvantage® status membership annually
Hyatt Fast Track for AAdvantage Elite Members
Registration ends November 30, 2022.
Stay requirements must be completed within 90 days of registration.
Qualifying activity is earned when a World of Hyatt member books an eligible rate or award night through Hyatt channels.
Quick Thoughts
There's two fairly sizeable differences between these promotions.
First off, the Hyatt fast track only requires that the member fulfill the initial requirements within 90 days of registration. After that, you're free and clear with a full year of whichever status you qualified for. In contrast, the AAvantage status pass gives you four months to complete the Loyalty Points requirements at which point you get the status for…another four months.
American has effectively divided the Loyalty Points requirements for each level of status by 3 and that's the requirement for each four month period. You then have to hit that qualification level every four months in order to maintain status. If you don't, you lose it. While the terms say that your status will be "extended" after meeting three successive four month qualification periods, it will only be to the end of the 2023 membership year, so through February 2024.
Obviously, the Hyatt promo is much easier and simpler. The AA promo is probably best-suited for two groups of people: those that only want status for a short period and those who don't currently have status, but plan on qualifying next year via some combination of flying and Loyalty Point gaming as they'd have the status in the meantime while qualifying. It will require some organization, though, as it effectively removes thinking about the qualifying requirements as a yearly goal and turns it into a goal that has to be achieved every four months.
This also could be useful for folks that are currently pursuing AAdvantage status, but want to get something higher (ie, Platinum to Platinum Pro or Platinum Pro to Exec Platinum). You could effectively give up on trying to earn points for this year and immediately get a status upgrade while being able to start working on the goal for next year. Doing this would come with two caveats, though.
First, you can only register once every 24 months, so it would put another status pass challenge off limits for 2023 and 2024.
Second, although you'd be earning points towards the status challenge qualification, the actual membership year goes from 3/1-2/28. This means that all of the points earned between now and March would not count towards qualifying for 2024 status, even though they would count towards the status match's four month period. The status match only gives you status through the rest of the membership year..not for the following year. So, if you want Platinum status and you earn 25,000 Loyalty Points between now and March 2023 to extend your status for another four months, you'd still have to earn the full 75,000 points to qualify for 2024 status between 3/1/2023 and 2/28/2024.
Overall, I'm not a huge fan of the promo, simply because I think its needlessly complex with the three, four month periods overlapping the membership year. That said, it will be useful to many folks and the one "aadvantage" that it does have over the Hyatt promo is that it offers a meaningful status while you're trying qualify. Both Platinum and Platinum Pro offer complimentary first class upgrades (good luck getting them on longer flights, though), complimentary main cabin extra seating, free checked bags and mileage bonuses (60% for Platinum, 80% for Platinum Pro).
One the other hand, Explorist status isn't really a status level to write home about. It doesn't get you suite upgrades, there's no breakfast or club access and it doesn't have waived parking or resort fees. Still, for someone with Platinum Pro or Executive Platinum status, being able to subsequently get upgraded to Globalist status with Hyatt after staying 20 qualifying nights is a good opportunity. Globalist status normally requires 60 elite night credits, so being able to earn it in only 1/3 of the required nights could be great. However, you only get 90 nights in which to do that versus the 365 nights required to earn the 60 required nights normally.
It is worth remembering that a number of benefits in the World of Hyatt program come from Milestone Rewards rather than elite status itself. For example, an Executive Platinum member who stays 20 nights (and thereby earns Globalist status) will be eligible for suite upgrades at check-in, but they won't receive any Suite Upgrade Awards that can be redeemed ahead of their stay to lock in a suite until they've stayed 50 nights for their first two awards and 60 nights for their second two awards. Similarly, someone staying 10 nights to extend their Explorist status through February 2024 won't be eligible for two Club Access Awards until they've earned 20 elite night credits in the same calendar year. Still, some status with Hyatt is better than no status, so this could be a useful challenge for current AAdvantage elite members.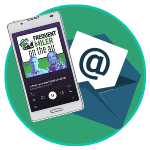 Want to learn more about miles and points?
Subscribe to email updates
 or check out 
our podcast
 on your favorite podcast platform.