Let the game begin!  As of January 1st, 2022, American Airlines has moved to a new way for members to earn elite status.  The old EQMs and EQDs are gone.  Now, we can earn elite status simply by earning lots of Loyalty Points.  The exciting thing about this is that Loyalty Points can be earned not just by flying but also through credit card spend, shopping portal rewards, SimplyMiles rewards, and more.  Ready to play?
Helpful Tools:
Why Pursue AA Loyalty Points?
Those who fly American Airlines a fair bit should be stoked by these changes.  For those willing to do a combination of flying and spend-related games, it should be easy to earn a higher level of status than ever before, or to get to top tier status more easily.  And once you have high level status, you'll be eligible for more upgrades (even on Basic Economy tickets), free preferred seat selection, better point earnings on flights, etc.
Then there are people like me.  I don't fly AA enough to care much about getting upgrades on AA.  I mean, I'd be thrilled to get upgraded if/when I fly AA, but I wouldn't normally go out of my way to earn status for that potential benefit.  That said, there are some benefits that people like me who don't normally fly AA might value:
OneWorld Elite Status: If you get AA's Platinum Pro status or higher, you'll qualify for OneWorld Emerald status.  This means that when flying a OneWorld carrier, you would get access to both first and business class lounges (except for AA's own lounges if you earn OneWorld Emerald through AA), OneWorld first class check-in, priority boarding, extra free luggage.
Status Matches: When lucrative elite status matches are available, having high level AA elite status may be your key to getting a great match to an airline that you'll fly more often.
Better Basic Economy on AA: Sometimes AA offers amazingly cheap Basic Economy prices.  With elite status, there's less downside to booking these.  Yes, they're still non-changeable and non-refundable, but those flights earn Loyalty Points and with elite status you can select your seat, check bags for free, and qualify for upgrades.
Elite Perks on Alaska and JetBlue: When flying JetBlue you can get priority check-in, security, and boarding; priority bag delivery; free checked bags; and a status mileage bonus.  When flying Alaska, you can get all of the above plus preferred seating, free same-day flight change, complementary Premium Class seats, complementary upgrades to first class (Platinum Pro and higher).
As attractive as the above benefits might be, my real motivation for wanting to earn AA elite status is that I want to play the game.  This is my warped idea of fun!  I'm betting that there will be many opportunities to stack shopping deals in order to earn AA miles and elite status extremely cheaply.  In fact, I already found some promising opportunities (as detailed in the examples later in this post).
The Game
The AA Loyalty Point Game can be played alone or with any number of friends.  Each player's goal is to earn enough Loyalty Points to reach a meaningful level of elite status.  In 2022, we have 14 months to earn enough points (January 2022 through February 2023) but in future years we'll have just 12 months (March through Feb).  This goal would be easy to achieve if cost was no object, but I'm adding a key restriction: the value of redeemable miles and Loyalty Points earned must outweigh fees and rewards not earned due to passing up more lucrative options.
How to Win (AKA how to earn AA elite status)
Before starting the game, decide which elite level you're going for.  You win if you reach the targeted level before time is up (before March 1, 2023) and if you control costs appropriately.  Here are the target levels to choose from (personally I'm going for Platinum Pro):
AAdvantage elite status
Gold
Platinum
Platinum Pro
Executive Platinum
Loyalty Points Required
30K
75K
125K
200K
Mileage Bonus
40%
60%
80%
120%
Preferred Seating
Y
Y
Y
Y
Main Cabin Extra Seating
Upgrade at Check In
Y
Y
Y
Domestic First Class Upgrade
24 hour window
48 hour window
72 hour window
100 hour window
Upgrade on Alaska Airlines
N
N
Y
Y
Free checked bags
1
2
3
3
Loyalty Choice Rewards*
0
0
Choose 1
Choose 2
OneWorld Status
Ruby: Access to biz class check-in, preferred seating
Sapphire: Access to OneWorld Business Class lounges
Emerald: Access to OneWorld First and Business Class lounges
* Loyalty Choice Rewards are granted only after completing 30 or more qualifying flight segments during the elite membership year
| Loyalty Choice Rewards | 125K Loyalty Points | 200K Loyalty Points | 350K Loyalty Points | 550K Loyalty Points | 750K Loyalty Points |
| --- | --- | --- | --- | --- | --- |
| # Choices | 1 | 2 | 2 | 2 | 2 |
| Systemwide Upgrade | 1 | 2 | 1 | 1 | 1 |
| Bonus Miles | 20K1 | 20K2 | 25K | 25K | 25K |
| Admirals Club One-Day Passes | 6 | 6 | 6 | 6 | 6 |
| Admirals Club individual membership | N/A | Y requires 2 choices | Y requires 2 choices | Y requires 2 choices | Y requires 2 choices |
| $200 AA Trip Credit | Y | Y | Y | Y | Y |
| Carbon emissions offset | Y | Y | Y | Y | Y |
| $200 Charity Donation | Y | Y | Y | Y | Y |
| One-time award rebate | 15% | N/A | N/A | N/A | N/A |
| Gift AAdvantage status | Gold | Gold | Gold | Platinum requires 2 choices | Platinum requires 2 choices |
| Bang & Olufsen premium product | N/A | Y requires 2 choices | N/A | N/A | N/A |
1) AAdvantage® credit card members receive an additional 5,000 bonus miles for a total of 25,000 miles 2) AAdvantage® credit card members receive an additional 10,000 bonus miles for a total of 30,000 miles
Accounting for Costs
Most opportunities to earn Loyalty Points without flying require making purchases.  So, there are two types of purchases to account for:
Purchases you would have made anyway: Account for rewards not earned.  When buying things you would have bought anyway, the key is to account for the fact that you could have earned cash back (or other rewards) instead.  For example, if you pay with an AA card that earns 1 mile per dollar instead of a card that earns 2% cash back, then your cost is 2 cents per mile.  Similarly, if you shop through the AA eShopping portal to earn 3 points per dollar instead of a cash back portal that offers 9% cash back, then your cost is 3 cents per mile.
Purchases you make only for the Loyalty Points:  Sometimes there are deals that are so good that it's worth paying for something even if you don't want it.  For example, it's not unusual for people to sign up for something like LifeLock just for the rewards (and then to cancel their subscription soon afterwards).  In those cases, you can simply account for your costs directly.  If you pay $100 and get 5,000 miles then your cost is $100/5000 = $0.02 (2 cents per mile).
How much should you pay for Loyalty Points and redeemable miles?  In many cases, the number of Loyalty Points and redeemable miles you earn will be the same.  For example, if shopping through the AA eShopping Portal for an offer that advertises 1,500 points, you should get both 1,500 Loyalty Points and 1,500 redeemable miles.  However, when the same portal also offers a special promotion for bonus miles (e.g. 300 bonus miles with $100 spend across all portal purchases), those will most likely only be redeemable miles.
LoyaltyMiles: When you earn both Loyalty Points and redeemable miles at the same rate (which is the norm), let's call those LoyaltyMiles (I made that up).
How much are LoyaltyMiles worth to you?  Before playing this game, it's important to decide how much LoyaltyMiles are worth to you.  One rough way to do this is to add together the amount you would pay per mile to buy AA redeemable miles plus the amount you would pay for Loyalty Points (if you could buy them).  For example, maybe you know that you can always get significantly more than 1 cent per point value from your AA miles, so you would pay 1 cent per mile to buy redeemable miles.  Plus, lets say your target elite status is Executive Platinum (requiring 200K Loyalty Points) and you would be willing to buy that level of status for $1,000 (a made-up number).  In that case, you would be willing to pay $1,000 / 200K = half a cent per Loyalty Point.  Taken together, LoyaltyMiles then are worth 1.5 cents each to you.  In other words, you would be fine with paying 1.5 cents per LoyaltyMile earned.
In my case, since AA status isn't very meaningful to me and since I already have over a million AA miles, I'll pay no more than half a cent per Loyalty Point and half a cent per redeemable mile.  In other words, I don't want to pay more than 1 cent per LoyaltyMile.  This means that, unless an AA credit card is offering a big promotion, I shouldn't ever put spend on an AA card.  With my Bank of America Premium Rewards card I earn 2.62% cash back on all spend and so using an AA credit card that earns only 1 LoyaltyMile per dollar is like paying 2.62 cents per LoyaltyMile (because I could have earned 2.62% cash back instead of earning 1 LoyaltyMile).  That's way above my budget of 1 cent per LoyaltyMile.
Tools for Earning Loyalty Points
As we reported separately, the following non-flight activities earn Loyalty Points:
AA credit card spend (In most cases, earn one Loyalty Point per dollar even if earning more than 1x due to a category bonus or promo)
General Shopping and dining: AAdvantage eShopping, SimplyMiles, AAdvantage Dining
Merchant specific shopping: FTD, NRG Energy, Reliant Energy, Shell Fuel Rewards, Vinesse, Vivid Seats, WeWork, Xoom
Miscellaneous: Miles for Opinions
Hotel Bookings: Rocketmiles, BookAAHotels.com, Hyatt (including miles earned through the AA/Hyatt partnership), Marriott, IHG, Marriott Vacations
Rental Cars: You can book rentals through American Airlines, or book through most of the major rental car companies and credit rewards to your American Airlines account.
Vacations and cruises: aavacations.com, bookaacruises.com
One Mile at a Time reports that the following DO NOT earn Loyalty points:
Buying, gifting, or transferring miles
Government taxes, fees, and other charges associated with buying airline tickets
Conversion of another program currency to AAdvantage miles
AAdvantage credit card welcome bonuses don't qualify, and neither do accelerators such as extra miles for category bonuses
Miles earned with Bask Bank
Getting Started
Choose an elite level target (e.g. Exec Platinum for 200,000 points, Platinum Pro for 125,000 points, Platinum for 75,000 points, or Gold for 30,000 points)
Decide how much you're willing to "pay" (see Accounting for Costs, above) for LoyaltyMiles (Loyalty Points + Redeemable miles).  As a very rough rule of thumb I'd suggest the following:

1 cent per LoyaltyMile: You're just doing this for fun and don't really care that much about earning elite status or AA miles
1.5 cents per LoyaltyMile: You value AA miles more than 1 cent each and you do expect to get good value out of AA elite status.
2 cents per LoyaltyMile: You value AA miles AND you very highly value AA elite status.  You plan to earn Platinum Pro or Executive Platinum status.  And, you expect to fly 30 or more AA segments per year so that you'll also earn Choice Rewards Benefits (such as Systemwide Upgrades).

Look for deals and stacking opportunities among the tools for earning loyalty points.  For example, in some cases merchants available through AAdvantage eShopping are also available through SimplyMiles, and in most cases those offers will stack together to earn many more LoyaltyMiles per purchase.
Update: Please see our game cheat sheet here: How to earn American Airlines Loyalty Points without flying.
Examples
A couple of days ago I searched for examples of deal stacking opportunities that would let me buy LoyaltyMiles for less than 1 cent each.  Here are a couple of deals I found…
Byte (Earn miles and a profit)
Byte sells teeth straightening kits. You start by buying an Impression Kit and then can sign up for a much more expensive program for straitening your teeth.  Byte got my attention initially through SimplyMiles where I had an offer on my account for 4,650 miles on a purchase of $100 or more:
There was also an offer to get 2,500 miles through the eShopping portal.  This should stack with the SimplyMiles offer:
What really sealed the deal for me, though, was that I found the same merchant on Citi Merchant Offers for my Citi Double Cash card.  I don't yet know if the SimplyMiles offer and the Citi Merchant Offer will stack together (both are card-linked offers where the payout is triggered by charges appearing on the card), but both are so good that the deal would be worth pursuing if either one pays out on a $100 purchase.
I enrolled my Double Cash card in the offer both within SimplyMiles and Citi Merchant Offers and then went to click through from the AA portal.  First, though, I checked CashBackMonitor to see if there was a better portal offer than AA's 2,500 miles.  Sure enough, TopCashBack was offering $45 back:
Since the portal choice is between earning $45 or 2,500 miles, it would cost me $45/2500 = 1.8 cents per LoyaltyMile to use the AA portal.  That's way above my 1 cent per point threshold so I went with TopCashBack.
After clicking through the portal to Byte, I was confronted with a problem.  I couldn't immediately find a way to spend $100 (which is necessary for triggering the card-linked offers).  The impression kit was on sale for only $14.95 and that seemed like the only option for an initial purchase:
Since $14.95 wouldn't be enough to trigger the card-linked offers from SimplyMiles or Citi, I added the Impression Kit to my cart and then removed the discount code at check out.  This increased the price to $95.  After Michigan sales tax was applied, the total price came to $100.70.  Perfect!  Do note, though, that the card linked offer terms state "Offer excludes taxes."  That said, the card-linked programs can't usually tell the difference between the primary purchase and the sales tax portion and so it is likely to work anyway.
If everything pays out, then I should earn the following on my $100.70 in spend:
$145 cash back ($100 from Citi Merchant Offers and $45 from TopCashBack)
$2.01 back from my Citi Double Cash card.
4,650 AA miles from SimplyMiles
Overall, I'll earn a small profit (about $46) and I'll be 4,650 / 125K = 4% of the way to Platinum Pro status!
Early on, TopCashBack reported that the purchase has tracked, but it was too soon to hear from the card-linked programs.

What if Citi Merchant Offers and AA SimplyMiles don't stack?
I should earn $45 from TopCashBack regardless, so my net cost would be $55.70
If I earn 4,650 AA miles, but not the $100 from Citi, then that's like buying miles for $55.70 / 4,650 = 1.2 cents each.  That's more than I wanted to spend, but not horrible.
If I earn the $100 from Citi, but not the 4,650 AA miles, then I'll have earned a small profit, but no AA miles.
As I write this, my Citi Double Cash card shows the $100.70 purchase pending.  Until it moves to an actual charge, the card-linked offers won't be triggered.  Even then, I might not know immediately if they both worked.  I'll update this post once I learn either way.
Update 3/1/2022: The SimplyMiles offer never paid out (but I do have a support ticket in to them so there's still some hope).  Fortunately, almost 3 months after the purchase, the Citi $100 offer finally paid out.  Combined with $45 paid out from TopCashBack, this was a small money maker for me even though it hasn't yet resulted in any AA miles or loyalty points.
Update 3/2/2022: SimplyMiles emailed to say that my miles tracked and will post soon!  This means that all components of the deal worked!  Amazing!
Example: Spot & Tango (buy miles very cheaply)
Spot & Tango is a meal delivery subscription service for dogs.  I saw this first on the AA eShopping portal where they were offering 2,500 miles for a purchase.  I then also found Spot & Tango on SimplyMiles where they offered 930 miles, and on Citi Merchant Offers where they offered $20 back.  Each of the latter two offers required a purchase of $25 or more.
After determining that the AA eShopping portal really was the best deal, I clicked through from there and ran into a problem: It was hard to find a subscription plan where the first purchase cost less than $55.  Finally, I stumbled upon the solution: I changed my fictional dog's weight down to 10 pounds.  I played around with different options until I found an order that came to $24.25.  After Michigan sales tax, the total came to $25.71.
Another problem I faced is that this order required signing up for recurring dogfood deliveries that I didn't want.  So, immediately after placing the order, I went into my account and changed the next delivery to be 3 months away.  That will give me plenty of time to cancel the subscription after the rebates post.  I also set a reminder to myself for a couple of weeks from now to cancel the subscription.
So far (updated 1/6/22), all of the "stacks" have posted!
The AA eShopping portal tracked the purchase and shows 2,500 miles pending (I have no idea why it thinks the eligible amount was only $15.16, but the portal didn't have a minimum spend requirement so that should be OK).
SimplyMiles tracked the purchase and shows 930 miles pending.
Citibank Merchant Offers tracked the purchase and shows $20 pending.
Assuming each of the pending rewards go through and pay out, then I should earn the following from my $25.71 in spend:
$20 cash back from Citi Merchant Offers
51 cents back from my Citi Double Cash card
3,430 AA miles (2,500 miles from the AA eShopping Portal + 930 from SimplyMiles)
Overall, my cost will be $5.20 / 3430 = 0.15 cents per LoyaltyMile.  That's excellent!
Update 1/10/22: All 3,430 AA miles have posted to my AA account.  All are shown as "base miles". I take that as confirmation that they will count as Loyalty Points.
Update 3/1/22: All components of the deal ($20 back from Citi + 2,500 miles from AA eShopping + 930 miles from SimplyMiles) have paid out.  Solid deal!
Fulton Fish Market
This is a deal that I decided not to pursue, but it might be of interest to those who want to sign up for fish delivery.  Through SimplyMiles, I found a two similar offers for Fulton Fish, each offering 1,500 miles on a purchase of $100 or more.  I was able to activate both offers, so would I get 3,000 miles on a $100 purchase if I met the terms of each?  I don't know.  I also found $30 back on a purchase of $100 or more through Citi Merchant Offers.  So, if it is possible to make a $100 purchase, the following might be possible:
Get $30 back from Citi Merchant Offers (net cost: $100 – $30 = $70)
Earn either 1,500 or 3,000 miles from SimplyMiles
LoyaltyMile price either:

$70 / 1500 = 4.7 cents per LoyaltyMile
$70 / 3000 = 2.33 cents per LoyaltyMile
Even if it all works, 2.33 cents is more than I'm willing to pay per LoyaltyMile.  You can do a little better by starting with a portal, but I didn't see any amazing portal rates so they wouldn't make a huge difference.  Overall, this deal is only worthwhile if you want to order fish anyway.
Warning
Play this game only if you are comfortable with the risks…
Things can and will go wrong.  Some purchases may not track correctly.  Assumptions about what deals will stack may be wrong.  You might forget to use a credit card linked to SimplyMiles (for example) when making a purchase.  You may forget to cancel an ongoing subscription and therefore pay way more for your miles than intended.
What works? What doesn't?
This section will be updated regularly based on my own experiment results and info from readers…
What works (confirmed)
Two similar SimplyMiles offers.  Sometimes you'll see multiple offers on SimplyMiles for the same merchant but with slightly different terms.  If you can meet the terms of both offers with one purchase, you'll get both bonuses.  People have reported success with this with Best Buy.
What works (pending)
The following appear to work based on pending payouts. I'll update once they move from pending to actual payouts:
Stack SimplyMiles card linked offer with Citi Merchant Offers for same merchant.
Stack AA eShopping portal with SimplyMiles (and with Citi Merchant Offers).
Meet SimplyMiles spend requirement with sales tax even if terms say no to taxes.  Tested successfully with the following merchants: Spot & Tango
What doesn't work
This section will be filled in once we have relevant datapoints.
Play Along
If you're interested in playing the game described above, please do the following:
Subscribe to the comments of this post.  That way, you'll receive an email when people report useful information.
Search for your own deals!
In the comments below, report any great deals you've found
In the comments below, report your success (or lack of success) in stacking deals.  In the future, I intend to add a section to this post with info about which deals stack and which do not, as well as when terms like "excludes taxes" are enforced and when they are not.
Who's ready to play?
Update: Please see our game cheat sheet here: How to earn American Airlines Loyalty Points without flying.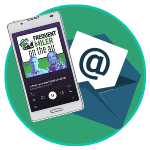 Want to learn more about miles and points?
Subscribe to email updates
 or check out 
our podcast
 on your favorite podcast platform.