Last week, it was widely reported that Amex had added more restrictive language to its applications regarding eligibility for the welcome bonus (See: Amex launches a sneak attack in the war on gaming), stating that an applicant may be denied the bonus based on the number of American Express cards they have opened and closed and their history with bonus offers. We wondered whether you would have any way to know your eligibility status before meeting the minimum spending requirements (and Greg wrote his analysis: Estimating risk in Amex's new rule). We now have an answer: Amex will tell you that you are not eligible for the welcome bonus before you finish submitting the application. JT Genter at The Points Guy reports applying for the Platinum card, which he has had in the past, and receiving a pop-up with the following language:
John, because you have or have had The Platinum Card, you are not eligible to receive the welcome offer.

We have not yet performed a credit check. Would you like to proceed?
There are then buttons to either continue with the application or cancel the application. The option to cancel is said to withdraw the application, though JT reports still receiving an email from Amex stating that his application was under review (despite the fact that he had canceled it). It is possible that the system is not yet perfected.
A similar pop-up is being reported for those who have opened "too many" Amex cards. If that is the case and Amex intends to deny the welcome offer, the following text appears in the pop-up:
[Name], based on your history with American Express welcome offers, or the number of cards you have opened and closed, you are not elgibile to receive this welcome offer.

We have not performed a credit check. Would you still like to proceed?
We still don't know how many is too many, but this new tool should provide much-needed clarity in terms of knowing where you stand before you even submit your application. That's a welcome change compared to the thought of applying and spending on the card while wondering whether or not the expected welcome bonus would arrive.
Further, this should add concrete clarity when applying for targeted offers absent the lifetime language and/or when you aren't sure if you have had a card before or are applying after not having a particular card for many years — you should now know whether or not Amex's computer identifies you as being eligible for the welcome bonus or not based on whether or not you receicve this pop-up.
It will be interesting to see how reliably this pop-up works and how widely applied the "based on your history with American Express" pop-up is reported. Hopefully, we can piece together rough guidelines based on who sees the new pop-up about having opened and closed too many cards. If you receive the second pop-up (about not being eligible due to your history with American Express), feel free to add your data point in the comments. I'd suggest including the number of Amex cards you have opened and closed in the past year as a starting point in trying to determine a rule.
H/T: The Points Guy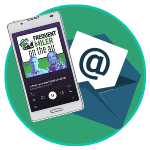 Want to learn more about miles and points?
Subscribe to email updates
 or check out 
our podcast
 on your favorite podcast platform.