Update 8/23/2016: Chase has eliminated the Special Consideration Form for Personal Card Exceptions. The following post has been updated accordingly.
If you apply a Chase credit card and are denied, you may have luck calling their reconsideration line for help (details here).  You may even have luck calling multiple times until you find someone willing to help.  And, if that doesn't work, you may have luck asking to have your case escalated to Chase's Resolution Department.
If none of the above works, there is another option for business card applications.  If you have $10,000 or more on deposit at Chase, your Chase banker can submit a special reconsideration form on your behalf:
Special Consideration Form for Business Card Exceptions
Most of the details that have to be filled out are the same details that were on the application (e.g. your SSN, income, etc.).  Some info is new such as your "Other Chase relationships", "potential relationship with Chase $", etc.  Most importantly, I think, is an open field for your banker to fill in "Other information (reason why an application decline should be overturned, additional information, current card spend, etc.)".
It's a good idea to develop a relationship with your Chase banker so that they'll be willing to go to bat for you with one of these forms.  And, hopefully, your banker will be good at filling out those key fields.  You do need to sign the form in person, so this option is only useful for those with a Chase branch nearby.
5/24 Rule?
Reports have been mixed as to whether or not this helps with overcoming Chase's 5/24 rule (where they deny applications from those who have opened 5 or more accounts in the past 24 months).  Some have reported success, but not all.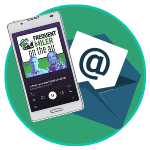 Want to learn more about miles and points?
Subscribe to email updates
 or check out 
our podcast
 on your favorite podcast platform.