Choice Hotels has released details of its Q4 2019 promotion and unsurprisingly (if you ever pay attention to their promos), it's the same offer that they've had for their last several promotions. With this offer, they advertise that you'll earn enough points for a free night after staying twice, but it's basically 5,000-7,200 bonus points.
The Deal
Stay twice at Choice Hotels properties and earn enough points for a free night at some properties.
Key Terms
Registration required at www.choicehotels.com/freenight before check-out.
The promotion is only available to members of the Choice Privileges Rewards Program who make two separate qualifying stays with arrival between 09/04/2019 and 11/08/2019.
A "stay" is any number of consecutive nights at one hotel regardless of check-ins or check-outs. A "qualifying stay" is a stay that is during this promotion at a participating hotel through a qualifying channel (see Qualifying Channel, below) that is eligible to earn Choice Privileges points.
Most stays are eligible to earn Choice Privileges points EXCEPT: rooms booked at rates below $40 USD per night, certain hotel initiated promotions, reward night stays, complimentary rooms, rooms paid for as part of a convention or meeting, rooms booked through a travel agent or third party online retailer including online travel agencies, wholesale packages, group tours, and stays booked using the employee discount or the friends and family discount.
Stays at vacation rental property locations and Choice Hotels properties in the following countries are excluded from this promotion: Japan, Norway, Sweden, Denmark, Finland, Iceland, Lithuania, Estonia, Latvia, Guyana, and Ecuador.
You must maintain an address in the U.S. (includes U.S. territories) or Canada to be eligible.
Registered members will be awarded a minimum of 5,000 to a maximum of 8,000 bonus points after the second qualifying stay. The number of bonus points awarded depends on the number of base points earned from the two separate qualifying stays, with points varying by hotel. The total of base points plus bonus points awarded, however, will be at least 8,000 points, which is the number of points required for a future free night at over 1,000 Choice hotels worldwide.
Members must book stays via ChoiceHotels.com, the Choice Hotels mobile app, or 800.4CHOICE. Corporate travelers may book through their online booking tool, GDS, or with a travel agent. Choice Privileges member number must be provided upon check-in. To be eligible to earn bonus points, members must set their earning preference to Choice Privileges points in their online account.
Quick Thoughts
The terms listed above state that registration is required, but there's no registration link provided on the landing page provided. It might be that all members are automatically enrolled and that they simply copied over that wording regarding registration from a previous promotion, but I suspect that enrollment will be needed. If that is indeed the case, we'll republish this post once registration goes live. Update: Registration is now open.
The way that this promotion works is that once you've stayed twice within the promotion period, you'll be awarded bonus points that'll take your total earned points to at least 8,000 points, with a minimum of 5,000 points being awarded.
Choice states that's enough to earn a free night which, to an extent, is correct. 8,000 points is enough for a free night at 1,000+ of their properties, but with ~7,000 properties in their portfolio, that represents only 15% of properties. The 6,000-8,000 point properties therefore tend to be on the cheaper end of things.
In addition to that, Choice offers somewhat dynamic pricing depending on the day of the week and time of the year. For example, I took a trip back to the UK earlier this year for a friend's wedding and stayed overnight at the nearby Comfort Inn Arundel. That cost us 10,000 points, but its price ranges from 8,000-12,000 points per night:
Choice states that it'll award 5,000-8,000 bonus points, but the most you'll earn is 7,200 bonus points. That's because you have to pay a minimum room rate of $40 per night. If you book two separate stays that each cost $40, you'll earn 800 points as you earn 10 points per dollar with Choice. Seeing as they'll top up the points you earn to 8,000, you'll earn 7,200 bonus points. If you spend $300 or more on room rate during the promotion period, you'll earn a maximum of 5,000 bonus points as you'll already have earned at least 3,000 points.
It's therefore probably not worth moving stays to Choice from other chains specifically for this promotion unless you need to book a couple of cheap one night stays during the promotion period.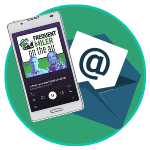 Want to learn more about miles and points?
Subscribe to email updates
 or check out 
our podcast
 on your favorite podcast platform.