1,641 rooms. Two towers. Five restaurants. The Hyatt Regency (HR) Orlando is an absolutely gargantuan property, built to serve the nearby theme parks and convention center. Oftentimes, Hyatt Regencies tend to lose any sense of place or personality in their zeal to cater to that convention crowd…and the HR Orlando is no exception. But crisp operations and better-than-average facility care makes the HR Orlando a worthwhile option in the area.
Hyatt Regency Orlando Bottom Line Review
First of all, this is a massive property. The valet team is bigger than the entire staff of some hotels. There is nothing personal or intimate about the HR Orlando…but if that's what you're looking for, Orlando might be the wrong place? Overall, the facilities are in great shape and further renovations are ongoing. The 142 suites means that upgrades are often available for Globalists. There's a great and, (*gasp*) operational, club lounge. Pool and fitness areas are well-done and appropriately-sized for the hotel.
Is the Hyatt Regency Orlando inspiring? Not at all. But, it does what it needs to do and, as a Hyatt Category 3, can offer some terrific value for both families and business-types visiting Orlando.
Price: A Hyatt Category 3, 9K/12K/15K points off-peak/peak/standard. Like many hotels in Florida, the cash price varies quite a bit based on time of year. When I was there in January 2023, it was $525/night for a midweek stay, but there was also a huge convention next door and the hotel was sold out by the time we got there. The points price was 15K/night.
Value: Most of the time, this is an excellent points redemption, often providing well over 2 cents per point in value.
Location: Good…depending on what you're looking for. Odds are, you're in Orlando for a convention or for theme parks. This property is convenient for both (although not as convenient as the myriad hotels that are within walking distance from the individual parks). It's on International Drive, just a few minutes from Universal Studios, Walt Disney World and SeaWorld. More importantly for some, it's adjacent to the convention center. Looking for independent restaurants and access to downtown? Not the place.
Room: I was upgraded to an 825 sq ft One Bedroom Suite on the 9th floor, with wall-to-wall windows. My wife and I were both working from the room while we there and it was great for that purpose, with plenty of space.
Parking: Valet parking is $40+tax/night; self-parking is $30+tax.
Resort/Destination Fee: $30+tax. It "includes" the usual stuff like internet access, bottled water and fitness center. Also included is a 25% discount on spa and salon services, a 25% discount on cabana rentals and two trolley tickets to the International Drive area. Kids 12 & under eat free with an adult purchase (like many Hyatt Regencies) and this is listed as a resort fee benefit. The fee is waived on award stays.
Internet: Excellent, able to stream throughout the hotel.
Service: Very good, daily housekeeping was on the ball, good lounge and restaurant staff. Like many Hyatt Regencies, it has a resort-style system that allows you to make requests via text and is quite handy.
Turndown service: None.
Dining:

B-Line Diner: "Classy" diner-style restaurant serving breakfast from 6:30-11:30am and an all-day lunch/dinner menu from 11:30am-10:00pm.
Fiorenzo: Fine dining Italian steakhouse in an elegant space on the Atrium level. Serves dinner only, daily from 6pm-10pm (bar opens at 5).
Rocks: Impressive, newly-renovated lobby bar. Serves cocktails and light bites overlooking the pool area. Can get VERY crowded. Open 4:30pm-1:30am daily.
Coconuts: Poolside bar/restaurant, serving food and drinks daily from 11am-dusk. Closed during cold weather.
Market: Grab and go market with food, drinks and coffee bar open 24/7.

Spa: There is a full-service spa on the ground floor.
Fitness Room:There is a massive, 8,000 sq ft fitness area on the ground floor. It's outfitted as well as a regular gym and most folks will be able to do the same workouts that they do at home. Because there's so much equipment, it rarely felt crowded, even with a sold out hotel.
Hyatt Globalist Benefits: 

Suite Upgrade: I booked a standard city-view room and was upgraded to a one bedroom suite with floor-to-ceiling windows and great views of the surrounding area. Overall, furnishings and interior were both in good shape.
Free Breakfast: Served in the lounge. It's a nice spread, with plenty of choice for kids, but it didn't have much day-to-day variation while we were there.
Late Checkout: Automatically given 4pm.
Parking: Valet parking was free on award stays. Given the volume of vehicles, it functions quite well.

Would I stay again?  Yes. It's a great value as a points redemption. I'd never pay the in-season cash rates.
Pros and Cons
Pros
If you're here for more than one park or a convention, this is a great location.
Five different f&b outlets, all seemed to be passable-to-good and have a nice aesthetic.
Lots of good common spaces for working or for hanging out/meetings.
Large rooms.
Excellent club lounge (that's actually open!) with both breakfast and evening appetizers.
Large pool area with water slides and a nice kids area.
Great fitness center.
Cons
It's a massive property. There's nothing intimate or personal about this place and its 1600+ rooms.
If you're only going to one theme park, there are closer and more convenient options.
You're effectively in the middle of a massive outdoor mall. Within walking distance, it's all chain restaurants, bars, shops, etc. Don't expect to find any local flavor.
Image Gallery
Hyatt Regency Orlando One Bedroom Suite
Hyatt Regency Orlando Club Lounge
Breakfast
Evening Hors d'oeuvres
Hyatt Regency Orlando Restaurants
Hyatt Regency Orlando Fitness Center
Hyatt Regency Orlando Pool Area
Hyatt Regency Orlando Common Spaces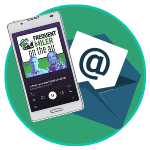 Want to learn more about miles and points?
Subscribe to email updates
 or check out 
our podcast
 on your favorite podcast platform.