Today Capital One has announced a major improvement: As of this morning, Capital One now has 14 transfer partners that transfer 1:1, which includes all but one airline and one hotel partner. If you've been sitting on Capital One "Miles", you can remove the quotation marks: they are now fully miles indeed.
Capital One partners improving to 1:1
Today Capital One increases the transfer ratio to 1:1 for the following programs: Air Canada (Aeroplan), Air France KLM (Flying Blue), British Airways (Avios), Emirates Airlines (Emirates Skywards), Singapore Airlines (KrisFlyer) and Turkish Airlines (Miles&Smiles).
This means the full list of 1:1 transfer partners is now:
Aeromexico Club Premier
Air Canada Aeroplan
Air France KLM Flying Blue
Avianca LifeMiles
British Airways Avios (which can transfer to Iberia or Aer Lingus)
Emirates Airlines Emirates Skywards
Etihad Etihad Guest
Cathay Pacific Asia Miles
Finnair Finnair Plus
Qantas Qantas Frequent Flyer
Singapore Airlines KrisFlyer
TAP Air Portugal Miles&Go
Turkish Airlines Miles&Smiles
Wyndham Hotels & Resorts Wyndham Rewards
The only two programs left that do not transfer 1:1 are:
Accor Live Limitless (Transfer ratio is 2 Capital One : 1 ALL point)
EVA Airways (Transfer ratio is 2 Capital One: 1.5 airline miles)
Quick Thoughts
This is obviously huge news for Capital One cardholders. With this announcement, Capital One now has fourteen 1:1 transfer partners (with a 15th partner, Choice Privileges, slated to join as a 1:1 partner sometime this year). By comparison, Chase Ultimate Rewards also has 14 transfer partners. Citi has a couple more and of course Amex has the most, but adding these 6 new partners to the mix at 1:1 obviously makes Capital One more of a player in the transferable currency market.
Personally, I really value the ability to earn 2 Turkish Miles & Smiles miles, 2 Aeroplan Miles, 2 LifeMiles, and 2 Wyndham points all on the same card. And those aren't the only good partners. Capital One has a number of sweet spots (that will now require some updating).
Unfortunately, while I'm excited personally since I already have Capital One cards in my household, I nonetheless find it hard to recommend Capital One cards to new cardholders given how they closed Greg's account without warning or explanation and redeemed all his miles at half a cent each without any opportunity to transfer. I know that probably won't happen to most people, but the way it was handled doesn't inspire confidence.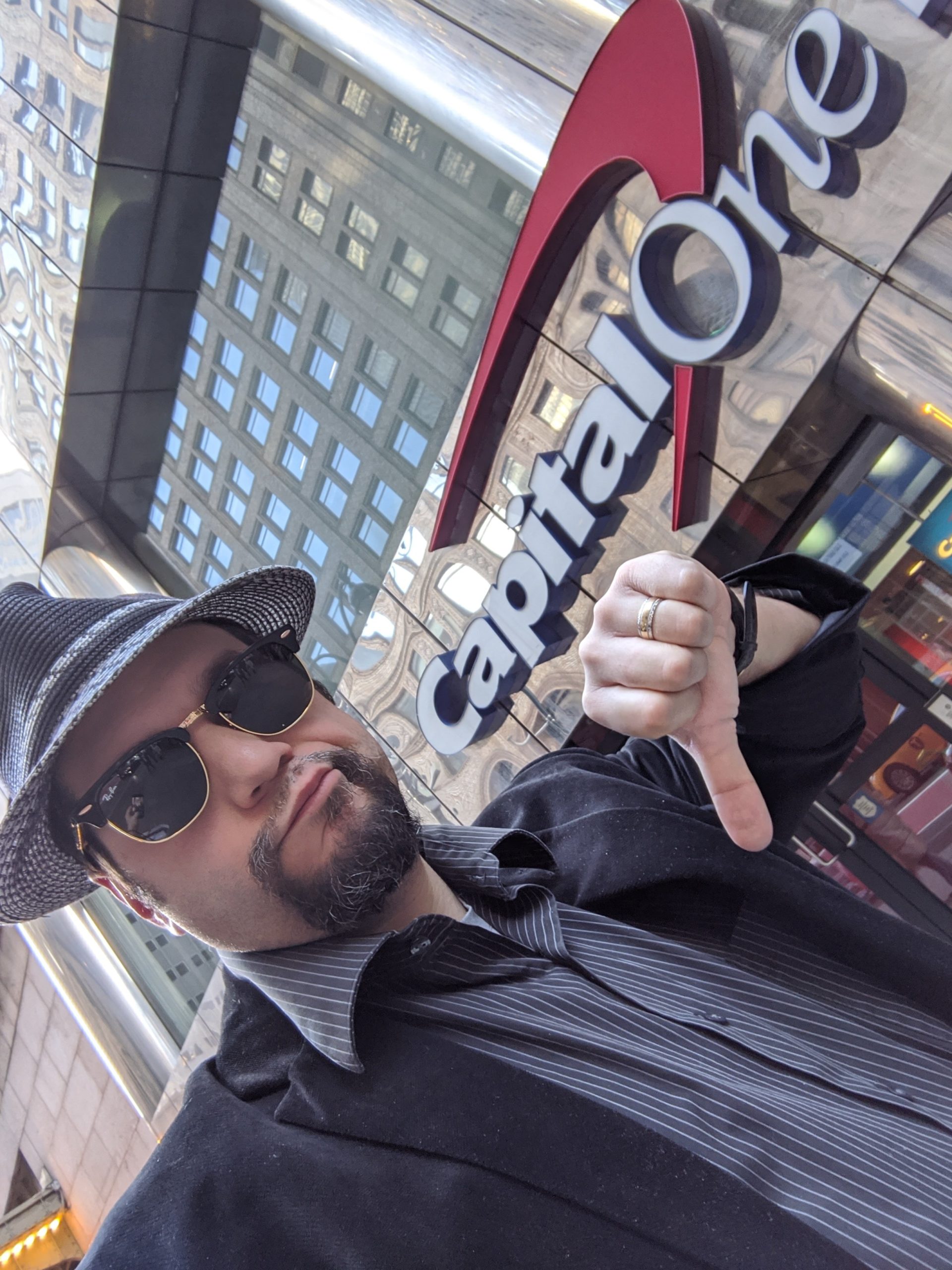 However, again, for current cardholders, the ability to transfer 1:1 to so many programs is obviously good news. My Venture card has popped in an out of my wallet as an "everywhere else" card for the past year or so already — now with Capital One's attractive mix of partners, the Venture card will split time more evenly with the Bank of America Premium Rewards card and Blue Business Plus. That's a surprising development.
Keep in mind that one of the nice things about Capital One miles is that they typically post to your account within 1-3 days of a charge to your card. This means that if you need to top off an account for a near-term redemption, you don't need to wait until your next statement cuts. You just need to make a charge and wait a few days and then the miles will post to your Capital One account and can be transferred right away. That certainly adds a convenience factor in some situations.
Overall, this is good news and it continues to build on Capital One's commitment to continue adding value to their program. The press release for this change noted "Capital One is always looking to improve its program by adding new loyalty partners, and will also continue to run miles transfer bonus promotions on an ongoing basis." It sounds like we should continue to expect enhancements and that is good news for current cardholders.