Qatar Airways is currently offering a pretty amazing change policy on tickets booked by September 30th for travel through the end of 2020 (direct link to this promotion). This news has been out for a couple of days, but I initially ignored it when One Mile at a Time reported it. However, it may well be worth it for those who are in position to make a speculative booking. Truth be told, I'm not going to book anything and I think this offer is still too much fun not to consider. I don't expect to travel anywhere internationally for the rest of 2020, but if you're willing to place a bet (with a decent backup) that you will travel internationally later this year, this deal could well be worth considering.
Qatar Airways change policy
Qatar Airways is offering the ultimate flexibility in ticket booking and it means you can get some amazing deals — or even if COVID-19 makes travel impossible for the rest of 2019, you should at least get two years to use the paid value of your ticket so it is unlikely to be a total loss.
They are giving the following options for tickets booked by September 30th:
Hold your ticket. A ticket purchased today will be valid for 2 years from the date of purchase, so as a worst case scenario you would have 2 years to use the ticket.
Unlimited free changes. This is the craziest option. For travel until December 31, 2020, you can change your origin to another city in the same country and change your destination to any city they serve that is within five thousand miles of your original destination. Not. A. Typo.
Swap your ticket for Qmiles. You'll get 100 miles for each dollar of your ticket cost. This is essentially buying miles at $0.01 each.
Exchange for a voucher with a 10% bonus. You can exchange your ticket for a voucher that's valid for 2 years from the date of voucher issuance and get a 10% bonus on the value of it.
Refund your ticket. If your flight gets cancelled, you can take a refund.
Full terms and conditions can be found here on the promotion page and are worth reading.
This makes speculative travel a bit easier to swallow given that you know you'll get the option for a refund if your flight is cancelled. It's also a pretty good deal if you actually want to book a paid ticket on Qatar Airways as it means you could just book a cheaper ticket today and then exchange it for a voucher. For example, let's say that you actually wanted to buy a ticket that costs $1100. You could simply buy a ticket that costs $1,000 today and then exchange it for a voucher that's worth $1100 to buy the ticket you really want.
But where the deal gets pretty amazing is in the ability to make drastic changes to a ticket for free. The short of it is that you can book a fare to the cheapest destination you can find (and keep in mind you could do this with a business class ticket) and then change the destination to anywhere within five thousand miles of the original destination. For those without a clear handle on distance, that's really far.
One Mile at a Time has confirmed that this is working (for at least some people) exactly that way: they had a reader who booked a business class ticket from Philadelphia to Kiev for about $1600 and then five minutes later called in and changed the destination to Hong Kong — about 4,800 miles from Kiev. Adding crazy on crazy, since Qatar will also allow you to change the origin as long as you originate in the same country, that reader also changed the origin to Chicago. That change takes a ~$1600 round trip ticket and trades it for a ~$3600 round trip ticket. That's pretty amazing.
If you're piecing together a bigger trip and originating somewhere other than the US, you certainly may be able to play with Google Flights and find other cheap one-way or round trip options that could be stretched well beyond the original ticket. Keep in mind that updated terms now exclude 5th freedom flights from this policy, so you can't book something like Sao Paulo to Rio and then change it to something 5,000 miles away.
I believe that those with points like Chase Ultimate Rewards points or Amex Membership Rewards points could accomplish the same feat as I don't think you're required to book directly with Qatar on this. Using, for example, about 107K Ultimate Rewards points for a $1600 round trip business class ticket to Europe and then changing it to a $3600 round trip ticket to Asia, especially if you end up flying Qsuites, seems like an amazing deal.
Note that one could still make additional future changes, but according to a comment at One Mile at a Time, your new destination still has to be within 5,000 miles of the original destination (not the new destination — in other words, you couldn't change your destination from Kiev to Hong Kong and then from Hong Kong to Australia).
The main gotcha: only for travel scheduled in 2020
The gotcha here is that it has to be for travel by December 31, 2020. While you could theoretically get an amazing deal on the right destination, the fact that the free changes are limited to 2020 travel makes this a bit of a crapshoot. Personally, I would not be willing to bet a couple thousand dollars on an international leisure trip happening in 2020. I'm sure that the likelihood will vary by destination, but I imagine that at least some (perhaps many?) international destinations will not open to foreign tourists during 2020.
Further complicating things will of course be the state of the pandemic in the United States and restrictions that could be placed on US tourists. It is certainly possible that countries may institute quarantine requirements for US tourists, especially if there were a large second wave of cases. It is very difficult to predict what will happen on that front. Things may be "fine" for travel this fall or they may not at all be fine. Further, if airlines require face masks, I wouldn't be thrilled about the prospect of flying all the way to Doha and then on from there for however many hours that is wearing a mask. A few minutes when I have to go to the grocery store is enough for me.
If you are willing to bet that everything will be fine, you may score an incredible deal here. The nice thing is that even if your trip is ultimately canceled, you'll still be able to get a refund (if the airline cancels the flight) or a voucher for a future trip over the next couple of years. That makes the risk relatively low if you're confident that Qatar will stay in business.
The secondary gotcha: some reports of difficulties with changes
While initial reports indicated that changes with phone agents were easy-breezy, I've noticed a number of subsequent reports where the computer was unable to calculate mileage to the new destination to confirm that it was within 5,000 miles or that the math has been a bit off in determining options that should be within 5,000 miles but aren't falling in the right distance. There is nothing in the terms saying that travel must be round trip, but at least one person was told that they could not change a one-way ticket. Combing through comments at OMAAT, I see that one person changed a destination of Kiev to the Maldives yesterday and another was told that the Maldives wasn't an option because it isn't in "the same market" as Kiev. You may run into the need to hang up and call again a few times and/or may not be able to change to your first choice for some reason.
If you book your ticket through a competent travel agent, I think it would be on your travel agent to deal with the hassle of calling Qatar Airways. If you book it yourself directly, you may have an easy go of it or you may run into some difficulty. YMMV.
Is it ethical?
I've seen some debate as to whether or not it is even ethical to take advantage of this free change policy. I'm sure that someone will hop into the comments to tell you why I'm wrong, but I don't see any ethical dilemma here at all. Qatar wrote this policy. They have since updated the policy to exclude 5th freedom routes. They could easily have created a more stringent policy if they wanted to do so. Furthermore, I think that (just like the policies we've seen from airlines in the US offering extended vouchers and free changes) the entire purpose of this policy is selling tickets. The airline wants to sell tickets. They likely know that they'll sell some tickets at published prices on their various routes, but they are also willing to sell some at steep discounts without having to devalue the perceived value of the product.
In my mind, this is like when a camera company sells a camera with a rebate: they know that many people are going to mail in the rebate and they are clearly OK with selling the camera at the rebated discount price. They also know there will be many people who just go to the store to buy the camera and they don't want to drop the perceived value of the camera by discounting the price for everyone. Instead, they'll reach the cheapskates like me by offering a rebate with a few hoops to force some breakage and still sell cameras at full price to the folks who stroll into Best Buy ready to pay full price.
I have to imagine that Qatar Airways knew/knows exactly what it was offering here and they have probably seen a remarkable bump in bookings because of it. At a time when travel is at amazing lows, the fact that they can get anyone to spend thousands on leisure premium cabin travel is pretty amazing.
On the other hand, I know that some people will interpret this policy as being written to help those whose plans are impacted by COVID-19. While it is obviously true that this policy will indeed help those whose plans are impacted and it is tempting to believe that Qatar designed the policy to try to throw customers a bone, I think the real goal here for them is to do what they are in the business of doing: selling airline tickets. A promotion is aimed at promoting, and they've done an amazing job of promoting their airline with this one.
Bottom line
Again, I'm not booking any speculative 2020 travel. If the stars align and things get better and I decide I want to take an international trip in 2020, it will more likely be planned spontaneously using miles. I'm not going to invest now in a guess about travel five or six months from now. However, there are obviously many who will and for some of them, this could be a great deal.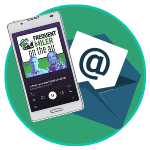 Want to learn more about miles and points?
Subscribe to email updates
 or check out 
our podcast
 on your favorite podcast platform.