During our recent Party of 5 Challenge, the entire FM Team travelled together to Santiago, Chile. Nick and I wanted to find an inspiring place to use Greg's Fine Hotels and Resorts (FHR) credits that he gets from his various flavors of Amex Platinum cards. We found a great option in the Ritz-Carlton (RC) Santiago, as the rate was only  $239, just $39 above the $200 FHR credit. I've stayed at several Ritzes over the years, but I've never been to one that's been very memorable. This one was different.
Ritz-Carlton Santiago Bottom Line Review
The Ritz-Carlton Santiago is easily one of the best RC stays I've had. It's elegant and luxurious without being over the top and the staff exudes warm hospitality. The FHR suite of benefits was great. Between both rooms, we got two bottles of wine, $300 in food and beverage, an 8:30am check-in, a 4pm check-out and suite upgrades. The rooftop pool, hot tub and outdoor patio rival the Park Hyatt NYC for view and ambiance. The breakfast and brunch were both excellent. While it's not the best location for a tourist in Santiago, everything else about this hotel is first-rate.
Price: We booked this hotel through Fine Hotels and Resorts (FHR) in order to make use of the American Express Platinum's $200 credit. The direct cash price for a standard room when we booked was $208/night and the cost through FHR was $239/night. After the $200 credit, we only paid $39/night out of pocket.
Value: As an FHR booking, it's an incredible value. The food and beverage credits alone are worth ~$150. Add in the room upgrade, early check-in/late check-out and complimentary Wifi and the $239 price starts to feel like a great deal…and that's before factoring in the $200 Platinum credit.
Location: Located in the Las Condes area of Santiago. This is an upscale neighbourhood in the midst of the financial district (dubbed "Sanhattan" by locals). There's a lot of office buildings and some high-end shopping/dining, but most of the places that you'll want to go as a tourist will be a short (10-20 minutes) Uber/taxi/metro ride away. There is a metro stop literally out the front door of the hotel.
Room: We booked a standard room with two queens and were pro-actively upgraded to a Junior Suite the night before our stay. Although we had three people in our room, at 540sqft it never felt crowded. The massive sofa was comfy and easily big enough to sleep on, so we didn't need a rollaway bed.
Parking: Parking is $20/night.
Resort/Destination Fee: None.
Internet: Excellent, able to stream throughout the hotel.
Service: In a word, exceptional. Our stay started off a bit rocky, as we discovered upon arriving to the hotel that Greg's backpack was gone (spoiler alert: it was stolen). Both the concierges and the bellman immediately sprang to action, calling the airport, helping us retrace our steps and, eventually, helping with contact with the police. Then, a driver took Greg and Nick to four different police precincts and translated for Greg. Every time that I walked past the front desk or bell station with my water bottle, someone offered to fill it for me. The in-room water/coffee was refreshed three times in a one-night stay. Everyone that we interacted with was warm, competent and extremely helpful.
Turndown service: Nightly, with chocolates.
Dining:

Estro: Primary restaurant for the hotel, it focuses on "New Chilean Cuisine" and is located on the first floor. It also has a lovely patio that can be covered or open, depending on the weather. Breakfast is served 7am-10:30am M-F, 'till 11am on weekends. Open for lunch and dinner from 12:30pm-8pm M-F, dinner only on Saturday from 5pm-8pm and brunch only on Sunday from 1pm-4pm (reservations essential for brunch)
Cafe Ritual: Small coffee bar with grab and go sandwiches and pastries. Open 7:30am-6pm M-F. Closed weekends.
Lobby Lounge: Afternoon tea is served in this elegant lobby area. Not really a separate lounge; service and drinks are provided from the Ritz Carlton bar (see below).
Ritz Carlton Bar: Small cocktail bar located off of the lobby on the first floor. Officially open from 12pm-1am and has live piano music many nights. Live Jazz on Fridays.

Spa: There is a full spa on the rooftop with a beautiful pool and hot tub area, as well as an outdoor patio with panoramic views.
Fitness Room: Located above the pool on the rooftop. Although modestly-sized, it has enough cardio and weight equipment for a full workout.
Fine Hotel and Resorts Benefits: 

Room Upgrade: We booked standard rooms and were upgraded to 540sqft Junior Suites.
Free Breakfast: Served at Estro Restaurant. Marvelous breakfast buffet supplemented by made-to-order egg dishes, waffles and pancakes. The benedicts were excellent.
Property Credit: $100 food and beverage, excluding mini-bar. We used ours on the Sunday brunch before leaving in the afternoon.
Early Check-in: Officially 12pm, but we were allowed to check-in at 8:30am due to out early flight (without asking).
Free WiFi
Late Checkout: We were automatically given a 4pm checkout.
Welcome Amenity: A bottle of wine and some snacks were brought to each room in the afternoon.

Would I stay again?  Absolutely. The location isn't ideal, but everything else about the hotel is superb.
Pros and Cons
Pros
Excellent service.
Both the standard rooms and the junior suites are quite spacious.
Striking rooftop pool area that gives the Park Hyatt NYC a run for its money.
Breakfast is terrific with a wide-variety of regional and international options.
Located across the street from a metro stop.
Cons
As a tourist, Las Condes wouldn't be my first choice of neighbourhoods in Santiago, simply because it's likely to be a bit of a hike to anywhere that you want to go.
Image Gallery
Ritz-Carlton Santiago Two Queen Junior Suite
Ritz-Carlton Santiago One King Junior Suite
Ritz-Carlton Santiago – Estro Restaurant
Sunday Brunch

Ritz-Carlton Santiago Common Areas
Lobby Lounge

Ritz-Carlton Bar

Ritz-Carlton Santiago Rooftop Pool/Spa and Fitness Area
Fine Hotels and Resorts Benefit Welcome Letter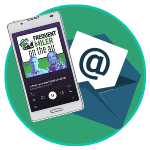 Want to learn more about miles and points?
Subscribe to email updates
 or check out 
our podcast
 on your favorite podcast platform.