Amex Fine Hotels & Resorts is a "luxury" hotel booking program available to both business and consumer Platinum cardholders. When booking hotels through Amex FHR, cardholders enjoy a suite of valuable benefits and in most cases also qualify for elite credit and benefits when staying at chain hotel properties. Since mid 2021, consumer Platinum cardholders have been able to enjoy an annual $200 statement credit toward prepaid Fine Hotels & Resorts bookings, which has piqued the interest of many and is the impetus for writing this guide.
Amex Fine Hotels & Resorts Benefits
I've long loved Amex Fine Hotels & Resorts and I find myself booking through FHR at least once or twice a year (at least in a normal world). This collection of hotels is accessible if you hold any flavor of the Amex Platinum card (including the Business Platinum). Amex FHR lists luxury hotels in destinations around the world, and when you book through FHR you always receive these benefits:
Daily breakfast for 2
Guaranteed 4pm late check-out
Complimentary Wi-Fi
Unique property amenity (usually a $100 resort credit, food & beverage credit, or spa credit)
Noon check-in when available
Room upgrade upon arrival based on availability
Most of that list is guaranteed — you always receive #1 through #4; numbers 5 and 6 are based on availability. In my experience, all of the above have been honored on most stays. I've only once had to wait for a room that wasn't available for early check-in. The guaranteed 4pm check-out has come in handy a number of times. Breakfast for two at these properties can be worth quite a bit if you would otherwise consider paying the breakfast prices at these luxury hotels. Overall, I'd say it's a valuable set of benefits.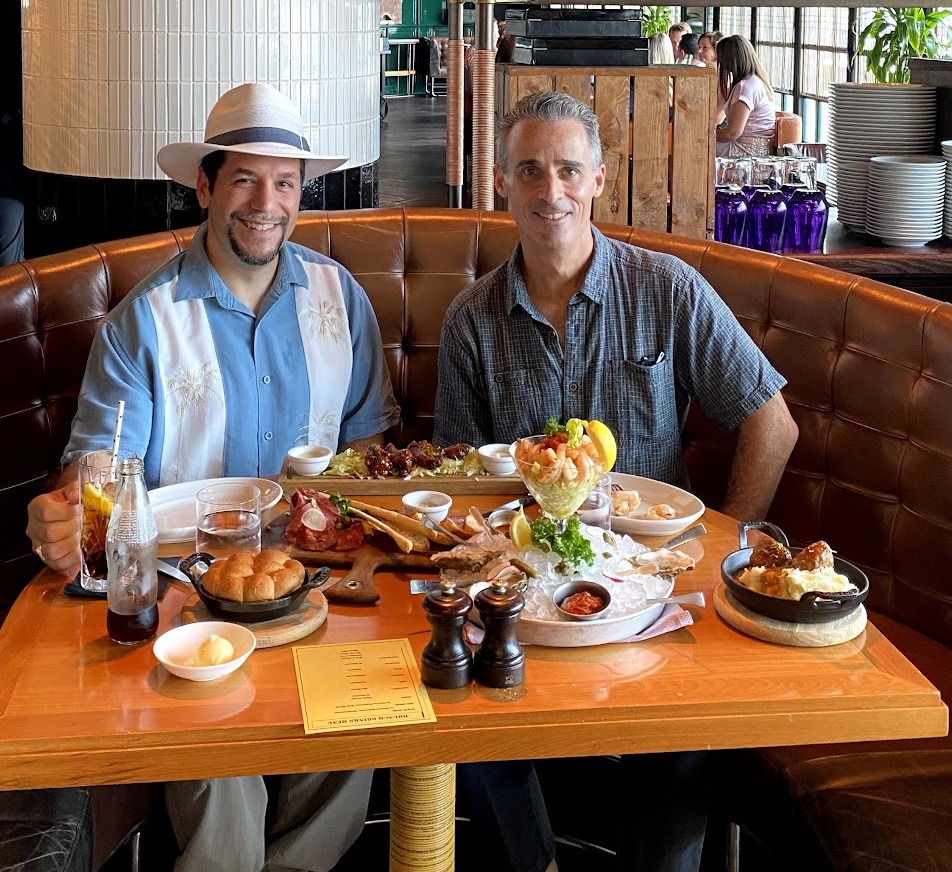 Program terms indicate that you must have a Platinum card to book a stay, but you can use any Amex card in the primary guest's name to pay (whether in advance or at the hotel), though consumer Platinum cardholders booking a prepaid rate to trigger the annual statement credit will obviously need to pay with the Platinum card to trigger the credit.
Common questions about Fine Hotels & Resorts and the $200 Platinum card benefit
Can you book a prepaid hotel stay for check in during a future calendar year in order to earn the $200 credit for the current calendar year? 
The short answer is yes.
A question we have frequently received is whether, for example, a cardholder can use their 2021 credit by booking and paying for a stay that will happen in the new year (2022). There is no reason that wouldn't work: the annual $200 credit for Fine Hotels & Resorts or The Hotel Collection bookings is based on making a prepaid reservation, so the date that matters is the date when you pay. As long as you book and pay for the stay during 2021, you can use the 2021 credit whether the stay occurs in 2021 or 2022.
However, see the next question for the challenge here.
Can you make changes to a Fine Hotels & Resorts booking?
The short answer is no.
Many readers have asked whether it is possible to make date changes to an existing Fine Hotels & Resorts booking. For instance, imagine that a cardholder wants to use the 2021 Fine Hotels & Resorts credit to book a stay for summer of 2022. What if plans change and the hotel booking needs to be moved by a week or two?
Unfortunately, bookings made through Fine Hotels & Resorts or The Hotel Collection can not be changed. They can be cancelled and refunded per the hotel cancellation policy, but date, location, or property changes are not allowed.
To be clear, it seems that this likely is not possible even if reaching out to the hotel directly. We have had a number of reports from readers who have tried to move these reservations directly through the hotel without success.
The problem here is that Amex claws back the credit when you cancel a stay. If you book a 2022 stay to use your 2021 credit and you cancel that stay during 2022, the credit will get clawed back and you will not have a way to recover it for another booking. If making a booking for a future calendar year, be sure that plans are firm.
Will Amex claw back the credit if you cancel your stay?
Yes, Amex promptly takes back its $200 credit when you cancel your prepaid Fine Hotels & Resorts or The Hotel Collection booking. In fact, we have cancelled and re-booked several times and had Amex (correctly) claw back and re-apply the credit multiple times on the same account. It seems that the system is set up to correctly recognize when to credit or debit based on reservation activity.
One situation that we haven't yet tested is whether the credit will get clawed back if you have multiple qualifying reservations. For instance, imagine you make two separate $200 prepaid bookings and you later cancel one of them. Will Amex claw back the credit or recognize that you still have a qualifying booking?
Making multiple prepaid reservations may be  away to hedge your bets (though it is untested). For instance, if in late 2021 you made five separate $200 Fine Hotels & Resorts bookings for 2022 and you later canceled one booking, the Amex system will either claw back the credit or recognize that you still have four qualifying reservations. If the credit gets clawed back, you may have a leg to stand on with Amex to make the argument to be manually re-credited since you have other qualifying reservations made and paid in 2021. However, I don't know for sure that you will be successful with such a claim and this strategy requires prepaying and floating the money for multiple reservations. I mention it for completeness as it may be a strategy that works, but it probably isn't an attractive strategy in many cases.
Is a two-night stay required for Fine Hotels & Resorts bookings to qualify for the Platinum card's $200 credit?
No.
The consumer Platinum card comes with an annual (calendar year) $200 credit for qualifying bookings made through Fine Hotels & Resorts or The Hotel Collection. Note that bookings for The Hotel Collection properties require two nights, but Fine Hotels & Resorts bookings qualify even for single night bookings.
There has been a lot of confusion over the terms and customer service agents often dole out incorrect information. We at Frequent Miler have used this benefit multiple times for single-night Fine Hotels & Resorts bookings and can confirm both from a close read of the terms and from that real-world experience that single night FHR bookings qualify for the $200 Platinum card prepaid bookings credit.
However, The Hotel Collection bookings require a minimum of two nights to qualify for both The Hotel Collection benefits and the credit. A single-night The Hotel Collection booking will not trigger the credit even if it is a stay costing more than $200.
Can you split tender to pay with two Platinum cards?
No. There is no way to split payment for prepaid Fine Hotels & Resorts or The Hotel Collection bookings over multiple cards.
Can you use Plan It to effectively split payment over two years for a single stay?
A related but different question is whether one can use Amex's "Plan It" feature to split payment for a 2022 booking and pay part now and part later on the same Platinum card. For instance, a reader asked if they booked a $400 hotel through Amex Fine Hotels & Resorts and used Plan It to pay $200 now and $200 in 2022, could they trigger this year's hotel credit and next year's hotel credit on the same booking?
My first instinct was that this wouldn't be possible because Plan It is a way to pay Amex in installments. My assumption had been that Amex Travel gets paid the full $400 now and you would therefore only get the $200 credit for 2021.
However, the way that Plan It is being advertised in the booking process, I'm not sure. Again, my first instinct is that this wouldn't work, but I find it not impossible that the charges could post separately and coded property to trigger the credit for both years. We should know in early 2022 whether or not this works. It could be worth a gamble for some, though keep in mind the fact that if you have to cancel your stay the 2021 credit will get clawed back.
Will you get Fine Hotels & Resorts benefits on back-to-back bookings?
Benefits like free daily breakfast for two and free Wi-Fi are daily benefits that apply each day regardless of the length of your stay.
The "local amenity" (typically a $100 hotel credit of some sort) is once per stay and technically back-to-back reservations are considered a single stay and thus would qualify for a single credit. In practice, you may end up getting the local amenity credit on back-to-back bookings even on consecutive nights, but it isn't a guarantee. Many (most?) hotels will recognize and merge back-to-back reservations in the same primary guest name and then may only allow a single property credit. While it certainly isn't impossible that you'll get the hotel credit for each night of separate back-to-back bookings, I wouldn't count on getting the $100 credit for back-to-back bookings in the same cardholder's name.
If you aim to make back-to-back bookings, a better strategy is to do this in two-player mode. If you have a spouse or partner who also has a Platinum card (or a Platinum card authorized user card on one of your accounts), you could reserve night #1 in Player 1's name and night #2 in Player 2's name. That is more likely to qualify for the credit on each night with less pushback from the property, though once again YMMV as I have heard of some properties insisting that they will not give a second credit when checking back in to the same room for a second night. My wife and I have made back-to-back reservations and each gotten full benefits on a number of occasions without issue, but that may have been a combination of luck and the right properties.
If you don't mind changing rooms, a related two-player strategy could be to take advantage of late check-out from room #1 and have Player 2 check in to a second separate room (since check-in will begin before Player 1 needs to check out). In that situation, I imagine the second $100 credit should apply without issue.
While I have occasionally heard stories of people being able to merge $100 credits from back-to-back reservations to use them on a single meal at the hotel, I certainly wouldn't count on being able to do that and I would count on having either pushback from the hotel or confusion at the front desk at checkout or both. Proceed with patience.
Do Fine Hotels & Resorts bookings qualify for elite credit, benefits and hotel points?
YES!
While most bookings made through online travel agencies (like Expedia, Priceline, Orbitz, etc) and credit card portals (Chase Ultimate Rewards, Citi Thank You Portal, etc) do not qualify for elite credit/benefits and hotel points, Fine Hotels & Resorts and The Hotel Collection bookings are different. These bookings do qualify for elite credit, benefits, and hotel points.
I have personally received elite benefits / elite night credit and hotel points on bookings made at Hyatt, Hilton, and Marriott properties. I expect IHG properties would get the same treatment. It would not surprise me if a customer service agent is unaware of this feature (whether an Amex agent or a hotel loyalty program agent), so don't be surprised if you ask a supervisor's supervisor's supervisor and they tell you that you absolutely won't get elite credit. You probably will.
Note that this stands in contrast to bookings made through Amex Travel that are not for Fine Hotels & Resorts or The Hotel Collection. If you book a hotel through Amex Travel that is not reserved through one of these two specific programs, that booking will not qualify for elite credit / benefits / hotel points. There is something different about the way that FHR and THC bookings function and as such they do qualify for loyalty credit.
How do you add your loyalty number to an Amex FHR booking?
Yes, you can enter your hotel loyalty program number during the booking process for an Amex FHR or The Hotel Collection booking, but you will need to look closely to expand the proper field and enter your number during the booking process. By default, the field for your loyalty number is collapsed and you'll need to click on it to expand it an enter your number as seen below:
Alternatively, you could reach out to the property after booking and they should be able to add your loyalty number to the reservation, but I prefer to do this when making my booking so that the reservation automatically populates in my hotel apps and Award Wallet.
Note that this can make for some good stacks. Fine Hotels & Resorts bookings should qualify for any paid hotel promotions for extra points or other awards.
Hilton Gold and Diamond elite members booking stays within the US can make out well since Fine Hotels & Resorts provides free daily breakfast for two, freeing up the daily elite member food & beverage credit to be used at another time of day (and potentially in conjunction with the $100 property credit provided by Fine Hotels & Resorts). Keep in mind that the Platinum card provides automatic Hilton Gold status.
Marriott members with suite night awards can apply those to Fine Hotels & Resorts bookings (provided of course that the property you have booked participates / accepts suite night awards and you have enough awards to cover the length of your stay, etc). I have not tried to apply a Hyatt suite upgrade to an Amex Fine Hotels & Resorts booking, but I expect it would work.
Is it possible to make a Fine Hotels & Resorts booking in someone else's name?
No, but maybe.
One of the most common questions we receive is whether a Platinum cardholder can book an FHR hotel stay for someone else. Perhaps Player 1 has a Platinum card but Player 2 has hotel elite status or will be the one checking in. Technically, there is no way to change the primary guest name on a Fine Hotels & Resorts booking: the field for primary guest name is automatically entered as the primary Platinum cardholder (or Platinum card authorized user cardholder if your authorized user has a Platinum AU card (not a Gold) and makes the reservation through his/her account).
In practice, it may be possible to add a second guest to the reservation directly through the hotel. An intended workaround involving the loyalty number produced weird results where I ended up with four separate reservations under different confirmation numbers, so I recommend proceeding with some caution if you intend to be creative. Plans changed and I cancelled all four of my reservations (the one I had actually made and three phantom ones), but the hotel still called me on check-in day because things showed up oddly on their end. Proceed with caution.
Can a Fine Hotels & Resorts rate be price matched? Can you make use of a best price guarantee?
No. Fine Hotels & Resorts typically uses what the hotel advertises as its "standard rate". In many cases, there may be better rates available whether those are rates for loyalty program members, AAA members, or those affiliated with specific corporations or groups. Many hotels also have discounted nonrefundable rates. You can't book any of those types of specialty rates through Fine Hotels & Resorts. If one of those rates makes more sense for your stay, you will want to book directly to take advantage of that rather than booking through FHR.
On the other hand, many of the properties in the FHR program do not offer regular discounts and in many instances I've found rates to match or be approximately the same as what I would book elsewhere. In those cases, the benefits (like daily breakfast for two and the $100 hotel credit) have more than made up for small price differences. YMMV.
What happens if you cancel your Platinum card after booking and receiving the credit but before checking in for your stay?
This is a good question. While I don't know the answer for certain, I expect that nothing happens: your booking is prepaid and was booked through the Fine Hotels & Resorts program, so I would expect full FHR benefits at the hotel. I doubt the hotel is privy to your cardholder status at the time of check-in so I would expect full benefits.
Note that while you need to have a Platinum card to book a Fine Hotels & Resorts stay and you need to pay with your Platinum card when looking to use the $200 prepaid booking credit, the terms of the program indicate that you can use any Amex card in the primary guests/s name to pay for your stay (whether for incidentals at the hotel in the case of a prepaid booking or for your entire stay if you are not booking to use the prepaid booking credit). You should therefore be able to use any Amex card to pay for incidentals at the hotel even if you have since cancelled your Platinum card.
Again, we haven't tested this but I would be very surprised if you ran into an issue with this. I don't know what happens if you later cancel your stay, but I assume it is handled in the same way as any merchant refund after you have closed a card. I assume Amex would send you a check.
Other questions?
If you have additional questions about Amex Fine Hotels & Resorts that are not covered in this guide, please ask in the comments and we will add to the guide as appropriate. If you have further questions that specifically relate to The Hotel Collection, see: The Hotel Collection Mini Guide: Prepaid rates earn hotel points/perks, and more surprising finds.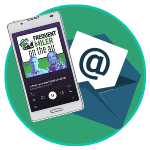 Want to learn more about miles and points?
Subscribe to email updates
 or check out 
our podcast
 on your favorite podcast platform.