Starwood Preferred Guest is back with an offer to buy SPG points for a 35% discount now through May 31, 2018. As we now have a better idea as to what the combined program will look like going forward, some may be interested in stocking up.
The Deal
Buy 5,000 or more SPG points and get a 35% discount (2.275 cents per point)
Direct link to this promotion (though keep in mind that you can shop through a portal to go to Points.com to save a bit more)
Key Details
You can buy a maximum of 30,000 points per year (though there are ways around that — see below)
Sale valid until 11:59pm ET on May 31, 2018
While transactions are processed by Points.com, many members have reported earning 2x on point purchases in the past when paying with an Amex SPG card
Quick Thoughts
Over the past couple of months, Starwood has offered more frequent sales on points. However, with the SPG and Marriott programs set to merge in August, this may be a last opportunity to buy Starpoints as we know them. These points would convert to Marriott at a ratio of 1 SPG point to 3 Marriott points, so 30K Starpoints is really 90K Marriott points down the road.
While there is a 30K limit per person in purchased points per year, Greg has previously written about how to get around that (See: How to buy more than 30K SPG points).
At the top end, 30K points will cost you $682.50. Interestingly, we know that the high end of the Marriott award chart from August 1st – December 31, 2018 will be 60K Marriott points per night (See: The huge wins in yesterday's Marriott announcement) — meaning that the top-tier SPG properties will be dropping to an effective rate of 20K Starpoints per night. In this sale, those 20K Starpoints would cost $455. While $455 for a single night in a hotel isn't a deal in my book, you may feel differently if you intend to use those points for a night or market that dictates much higher prices.
The better move here is generally using points to either transfer directly to airlines or to buy Marriott Travel Packages (See: Why are Marriott Travel Packages a good deal?). If you're able to use Greg's techniques above to purchase the 90K Starpoints necessary for a 270K Marriott package, that would get you 120K airline miles in a number of programs and a 7-night Category 1-5 certificate for $2,047.50. Considering the fact that 120K is enough miles for round trip business class to most of the world if you choose the right transfer partner, that could be a deal if you value the 7-night certificate at all. I've previously written about that idea: Business Class to Europe + 7 hotel nights for $2225: Investing in Marriott Travel Packages. Note that while that post references a transfer bonus, many airlines now exclude the Marriott Travel Packages from earning the transfer bonus, but it can still be a solid deal.
Keep in mind that we don't know exactly how 7-night certificates and travel packages will pan out in the new program. Marriott has indicated that they intend to keep these packages around, though the prices will change to correspond with the new chart. I don't think I'd load up on SPG points speculatively in the hopes of a better deal coming on a travel package. At the same time, if you're not sure where you intend to use the 7-night certificate, you'll have to evaluate your appetite for risk in terms of holding onto it. Category 5 currently requires 25,000 points per night. Our expectation is that a 7-night Category 1-5 certificate will likely map to Category 1-4 in the new award chart (since Category 4 will require 25K per night). That may not be a bad thing as there should be the addition of a number of Starwood properties that could be attractive, but there is some gamble in it. Of course, 7-night certificates can be canceled (according to the hotel's cancellation policy), so the smart move would probably be to redeem now and book a 7-night stay at a hotel with which you'd be happy, but keep your eye out for better values in August.
While I don't generally buy points, there are a variety of reasons why it might make sense in this situation if you can get significantly more value out of the points than the cost to purchase. It's worth running the math if you've got some redemptions in mind.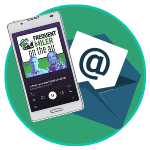 Want to learn more about miles and points?
Subscribe to email updates
 or check out 
our podcast
 on your favorite podcast platform.