Card Details and Application Link
Brex Cash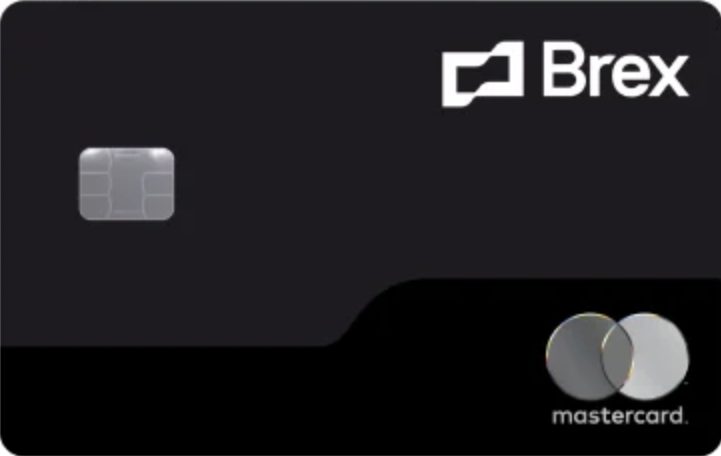 No Annual Fee
Click Here to Apply
This is an affiliate offer. Frequent Miler may earn a commission if you are approved for this offer
FM Mini Review: Given the recent downward spiral of Brex, there's probably better places to concentrate business spending.
Earning rate: 8x Rideshare ✦ 5x Brex Travel ✦ 4x Restaurants ✦ 3x on recurring software like Salesforce, Zendesk, Twilio, and more ✦ 1x everywhere else
Card Info: Mastercard World Elite issued by Other. This card has no foreign transaction fees.
Noteworthy perks: Transfer points 1 to 1 to airline programs: Aeromexico, Air France Flying Blue, Avianca Lifemiles, Cathay Pacific Asia Miles, Emirates Skywards, JetBlue, Qantas, Singapore KrisFlyer ✦ $5K AWS credits ✦ Up to $100K AWS Activate credits ✦ Up to 50% off UPS shipments ✦ 25% off Slack for 12 months ✦ 20% Annual Zoom Subscription discount ✦ 50% Dropbox discount ✦ Up to $150 Google Ads credit ✦ 40% off first 12 months QuickBooks ✦ And many more discounts
Brex Cash is a cash management account that functions like a business checking account (but isn't a bank account).  The account comes with a linked credit card.  The credit card works like a debit card: you can only spend up to the amount you have available in your cash account (actually, with the Brex card, your credit limit is only 80% of your available cash).  Brex Cash rewards points are transferrable to a number of airline programs; it's completely fee-free; there is no hard credit inquiry involved; and signing up will not add to your 5/24 count.  The only catch is that
you must own a business that is registered in the United States as a C-corp, S-corp, LLC, or LLP
.
Qualifying (and signing up) for the offer
To open a Brex Cash account, you have to own a business.  Sole proprietorships don't count.  You must own a business that is registered in the United States as a C-corp, S-corp, LLC, or LLP.
Since the Frequent Miler business is an LLC, I was able to apply for Brex during the original 110K offer.  The process was easy but quirky.  A few times the screen just churned away with nothing happening, but by refreshing, clicking the email confirmation, or logging in again, the process moved forward.  The only slightly difficult part of the application itself was uploading a picture ID to prove my identity.  That part fortunately went smoothly.  Altogether I had my account up and running in about 15 minutes and was immediately able to access my new card number.
Earning the full bonus
In order to earn the full 110K bonus, you'll have to complete 3 steps:
1) 80K: Spend $9,000 within 30 days
This is undoubtedly the hardest part.  You have to spend $9,000 with the Brex credit card.  And, keep in mind that your credit limit will be constrained by the cash in your Brex account.  So, it will be necessary to first add a lot of cash to your Brex account and then use your Brex card to spend $9,000 or more within 30 days of opening your account.
2) 10K: Spend $3,000 within first 3 months
There's nothing to do here.  If you completed step 1 and spent $9K in 30 days, then you'll have more than met the requirement for this step.
3) 20K: Connect your payroll to Brex
The fine print says "*As well as connecting payroll, depositing sales revenue from ecommerce platforms or specific payment gateways may also qualify."  In our past experience, simply adding Brex to your PayPal wallet was enough to trigger this 20K bonus.  See: Brex – How I earned 20K for depositing sales revenue.
Brex Card Details
The Brex card has the following features:
World Elite Mastercard
No annual fee
No foreign transaction fee
Credit limit: 80% of your available Brex Cash balance.
Brex Card Earnings
Brex Cash's included credit card offers the following point earning rates for spend:
8x on Rideshare (or 7x if you select the Card or Cash and Card option above)
5x on Brex travel
4x on Restaurants
3x on recurring software like Salesforce, Zendesk, Twilio, and more
1x on Everything else
Earning 8x for things like Uber (probably including Uber Eats), taxis, scooters, etc. is pretty incredible.  Similarly, earning 4X transferable points for dining with a fee-free card is excellent.
Brex Card Benefits
As a World Elite Mastercard, the Brex card offers the following benefits:
MasterRental Insurance (rental car insurance)
Mastercard ID Theft Protection
Cellular Wireless Telephone Protection (you must pay your cell phone bill each month with the Brex card to qualify)
Free ShopRunner membership
Mastercard Easy Savings
Mastercard Luxury Hotel Program
Details about the above card benefits can be found here.
Point Value and Transfer Partners
Points can be redeemed for 1 cent each or, better yet, can be transferred 1 to 1 to a number of airline transfer partners:
Aeromexico Club Premier
Air France/KLM Flying Blue
Avianca Lifemiles
Cathay Pacific Asia Miles
Emirates Skywards
JetBlue TrueBlue
Qantas Frequent Flyer
Singapore Airlines KrisFlyer
The most widely useful of the above transfer partners, in my opinion, are Avianca Lifemiles and Cathay Pacific.  Avianca is an excellent option for booking Star Alliance awards since they do not pass along fuel surcharges.  Cathay Pacific is good for booking flights on Cathay Pacific itself or OneWorld partners (like AA, JAL, Qantas, Qatar, etc.).  Air France is also useful for booking SkyTeam awards (Delta, for example) and select partners (such as Virgin Atlantic), but the best use is probably to fly Air France or KLM when they offer good Promo Awards (discounted awards).  Most of the other partners are also useful at times.  For example, Emirates is a great choice for flying Emirates itself.  JetBlue points tend to be most valuable for cheap JetBlue flights.
Q&A
Is the Brex card a debit card? No, but it acts a bit like one. Your credit limit is determined by the amount of cash in your Brex Cash account.
Is the Brex Cash account FDIC Insured?  Yes, Brex Cash offers FDIC insurance up to $250,000 through Brex Cash program banks.
Is my application approval contingent upon business revenue or years in business? No. Brex is designed to support startups.  Simply provide your business name, address, corporation type, and EIN during the application process.
Will I be taxed on the signup bonus? Will Brex issue a 1099?  No.