This site is part of an affiliate sales network and receives compensation for sending traffic to partner sites, such as CardRatings.com. This site does not include all financial companies or all available financial offers. For additional details, see our Advertiser Disclosure.
Card Details and Application Link
Capital One Spark Cash Plus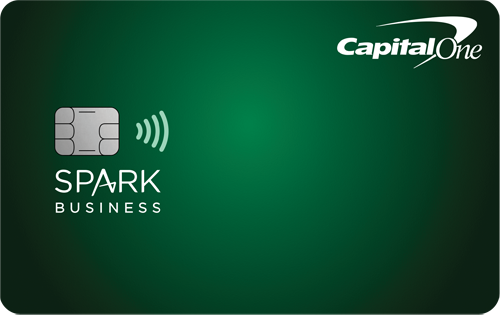 Up to $1,000
Earn up to a $1,000 cash bonus; $500 once you spend $5,000 in the first 3 months, and $500 once you spend $50,000 in the first 6 months of account
opening
Click Here to Apply
$150 Annual Fee
FM Mini Review: This may be a good option for business owners who prefer simple cash back rewards.

---
Card Type: Mastercard
<!–– qBaseq -->
<!–– qTravelq -->
Earning rate: 2% everywhere ⚬ 5% on hotels and rental cars booked via Capital One Travel
Big spend bonus: Earn an annual $200 cash bonus every year you spend $200,000 or more
Noteworthy perks: No foreign transaction fees ⚬ No preset spending limit
Application Tips

Capital One Application Tips



6 month rule: Must wait 6 months after applying for a Capital One card before applying for another one.


2 card limit: Conventional wisdom and user experience has been that you can have at most 2 Capital One consumer cards, but according to application terms it may be possible to have up to 5. You may be limited to 2 of their rewards cards. Note that this limit does not apply to Capital One co-branded cards like the Kohl's charge card.


Get Same Card Again: There is no known rule against getting the same card and bonus again even if you still have the card open.


Hard inquiries usually get issued through all 3 credit bureaus




To check application status, call (800) 903-9177 or (877) 277-5901
If denied, call reconsideration here: (800) 625-7866
Related Cards (CapOne cash back cards)