Card Details and Application Link
Frontier Airlines World MasterCard®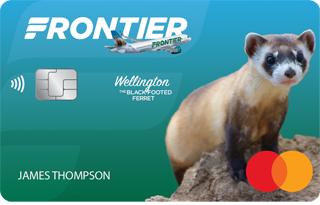 50K miles and $100 flight voucher after $500 spend in 90 days $79 Annual Fee
Click Here to Apply
This is NOT an affiliate offer. We always present the best offer even when it means less revenue for Frequent Miler
Earning rate: 5X at FlyFrontier.com ✦ 3X restaurants
Card Info: Mastercard World issued by Barclays. This card has no foreign transaction fees.
Big spend bonus: $100 discount voucher after $2,500 in annual spend. ✦ Elite 20K status (free bag & seat selection) w/ $20K calendar year spend ✦ Elite 50K (adds family seating & free seat selection for up to 8 companions) with $50K calendar year spend ✦ Elite 100K status (adds "theWORKS" bundle for primary cardmember & up to 8 traveling companions) with $100K calendar year spend
Noteworthy perks: ✦ Keep miles from expiring with one purchase every six months. ✦ No award redemption fee when taxes/fees are paid for with the card.
Application Tips
Barclays Application Tips


Get Same Card Again: Must wait at least 6 months after cancelling previous card (with some accounts Barclays requires waiting 24 months).


Hard inquiries are combined into 1 when approved same day. Most inquiries issued through TransUnion.



Consumer: Click here to check your application status
Business cards: Click here
If denied, call reconsideration here: 866-710-2688
Related Cards (Frontier Miles)
Card Offer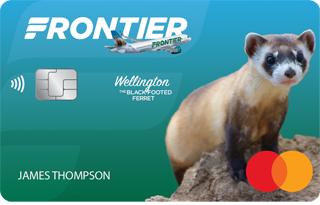 50K miles and $100 flight voucher after $500 spend in 90 days $79 Annual Fee