Amex is once again offering a 30% bonus on points transferred from Membership Rewards to Virgin Atlantic.  That means, for example, if you transfer 100,000 Membership Rewards points to Virgin Atlantic, you'll get 130,000 Virgin Atlantic miles.
As I write this, I have about 140,000 Membership Rewards points in my account and my wife has 478,00 (she's obviously much better at this game than I am).  On the other hand, she doesn't have any Virgin Atlantic miles whereas I have 460,000.
ANA First Class
The 460,000 Virgin Atlantic miles I currently have are more than enough to cover some of the best Virgin Atlantic award redemptions.  For example, I'd love to book ANA First Class from Chicago to Tokyo for only 120,000 miles round trip.  For that price, I could even bring along my wife and son (in the unlikely event that we could find award space for three).  Or, better yet, my wife and I could fly first class and my son can bring along a friend to slum it in business class.
So, that sounds great, but 460,000 Virgin Atlantic miles is not enough for a different award that I have in mind: Mahali Mzuri.
Mahali Mzuri
Virgin Atlantic miles can be used to book a number of Virgin Limited Edition properties.  Most of these don't offer good value for your points, but Mahali Mzuri is one of two exceptions I know of.  In 2018, Mahali Mzuri will charge $1250 per night, per person, double occupancy during their high season.  So, a 5 night stay would typically cost $12,500 for two people.  If you were to use 800,000 Virgin Atlantic miles instead, you would get approximately 1.56 cents per point value.  That's not extraordinary, but it's decent.  When I've priced out most other Virgin Limited Edition properties I've found that the value per point is usually pegged at only 1 cent.
For the record, the Mahali Mzuri award includes all of the following:
Daily game drives and game drives at night
All meals and drinks (including alcoholic beverages)
Unlimited access to the exclusive Olare Motorogi Conservancy
Transfers from the Olare Orok airstrip (25 minutes drive from camp) or Mara North airstrip (1 hours drive from camp)
Visits to the local markets
Complimentary wireless internet available throughout the camp
Laundry service (dry cleaning not available)
All taxes and local levies
If you were to fund this award with Membership Rewards points while the transfer bonus is available, it would cost 615,000 Membership Rewards points.  Compared to the $12,500 retail price, that's a value of 2 cents per Membership Reward point.  That's not bad at all.
In my case, I would need 340,000 additional Virgin Atlantic miles to have enough for this award.  I could get them by transferring 260,000 Membership Rewards points.  But… there's another award that costs even more…
Necker Island
In 2016, I booked a Celebration Week on Richard Branson's Necker Island for 1.2 million miles.  Celebration weeks usually start at about $30,000 for two people, so 1.2 million Virgin Atlantic miles works out to 2.5 cents per mile value.  My wife and I had such an amazing time there that we're eager to return (see: Is Necker Island really worth 1.2 million miles?)
During our stay, the island looked like this:
Sadly, thanks to hurricane Irma, the island is not currently picture perfect:
To his credit, Richard Branson appears to be spending time and resources helping residents of other islands that have been devastated by storms, rather than focusing on repairing Necker Island.  So, I expect that it will be a very long time before Necker Island is open again for Celebration Weeks.  And, if/when it does reopen, there's no guarantee that the award price will stay the same.
I do want to work towards that 1.2 million mile goal so that I'm ready if/when it is again an option, but I'd rather spend Citi ThankYou points than Amex Membership Rewards if at all possible.  So, I'm going to continue to watch out for Citi's occasional 25% transfer bonus to Virgin Atlantic.
Better Delta Awards
In certain situations with non-stop flights, Virgin Atlantic offers better award prices than Delta for Delta flights.  For example, it's possible to book round-trip awards to Europe for as few as 100,000 Virgin Atlantic miles.  Delta would charge 140,000 miles or more for the same flights.
Maybe for me, but not for you?
Virgin Atlantic offers a few extremely compelling awards which tempt me to transfer my Membership Rewards with the 30% bonus.  But I always recommend against transferring points unless you have a specific award that you want to fund because these transfers are one-way.  As soon as you transfer Membership Rewards to Virgin Atlantic, your options for how to use those points dwindle by an order of magnitude.  Virgin Atlantic awards are best only for very specific circumstances.  Outside of those circumstances, options are extremely limited.
In my case, since I live near a Delta hub (and you can book Delta awards with Virgin Atlantic miles), I think that it is a reasonably safe bet that I can effectively use Virgin Atlantic miles even if I don't end up flying to Tokyo, or staying in a Mahali Mzuri luxury tent.  So, my plan is to transfer enough points to be ready for that Mahali Mzuri trip if I decide to book it.  And if/when Citi returns with a 25% (or better) transfer bonus to Virgin Atlantic I'll probably go nearly all-in on that one since I find Amex points to be more valuable than Citi points.
For future reference, you can always find up to date transfer bonus info here: Current point transfer bonuses, or within any of our pages detailing transfer opportunities: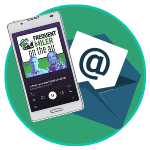 Want to learn more about miles and points?
Subscribe to email updates
 or check out 
our podcast
 on your favorite podcast platform.