When Marriott bought SPG, that acquisition meant that there were ~30 brands that would fall under the Marriott Bonvoy (Marriott Rewards at the time) banner. Not content with 30 brands, Marriott has been acquiring and launching more brands recently.
On the acquisition side, they added City Express which is a chain with properties mostly located in Mexico. They've also announced some upcoming newly designed brands over the past year too – StudioRes, Four Points Express by Sheraton and Apartments by Marriott Bonvoy. We now have more details about how Apartments by Marriott Bonvoy and Four Points Express will work, particularly in relation to the Bonvoy loyalty program, elite night earnings, status benefits, etc.
Apartments by Marriott Bonvoy
Property Details
Apartments by Marriott Bonvoy is completely separate to Homes & Villas. Here are some details about the properties themselves:
All apartments will have 1, 2 or 3 bedrooms (it doesn't look like there'll be any studio suites)
Each apartment will have a full kitchen including a fridge (presumably a fridge-freezer), dishwasher, stove and dishwasher
Each apartment will also have a washer/dryer in the unit itself rather than in a guest laundry area
Housekeeping will be offered on a weekly basis
Loyalty Program Details
We've also been provided with more details about how Apartments will work with relation to the Marriott Bonvoy program:
Points earning – You'll earn 5 points per dollar (this is in line with some of Marriott's other extended stay brands like Residence Inn, TownePlace Suites, Element, etc.), along with bonus points based on your status level
Elite welcome gift – Gold members will get 500 bonus points per stay, while Platinum and above will get 1,000 bonus points
Elite night earnings – You'll earn one elite night credit for every night you stay
Guarantees – Apartments by Marriott Bonvoy will participate in the Ultimate Reservation Guarantee, 48 hour Guaranteed Room Availability and Guaranteed Room Type.
Late checkout – Late checkout is guaranteed for those with Platinum status and higher, but only until 2pm. 4pm late checkout is an option, but is based upon availability.
Breakfast – Breakfast won't be provided at all, with their reasoning being that each apartment has a kitchen.
Quick Thoughts
As someone who's been living in hotels and Airbnbs for the past six years, I wish Marriott had launched this brand earlier as it looks great. With the smallest units having one bedroom, it'll be wonderful having a guaranteed separate bedroom and living room rather than base rooms usually being studio suites.
The photo of the kitchen above looks very nice, particularly having a full range rather than just a double stovetop like many all-suite hotels provide in their kitchens, not to mention the washer/dryer in each unit. Not having to wait for other guests to finish their laundry and not needing a stash of quarters is a big benefit for people staying at one of these properties on an extended basis.
In terms of elite benefits, everything looks fine for the most part. Only earning 5 rather than 10 points per dollar isn't surprising considering the earning rate at other extended stay brands in the Marriott portfolio.
There are a couple of surprises though. Limiting guaranteed late checkout to 2pm rather than 4pm you get at their other brands is a shame. My guess is that they're trying to skimp on how much they have to spend on housekeeping, so along with limiting that service to once per week, limiting the guaranteed late checkout to 2pm will help with getting rooms turned around seeing as the 1, 2 and 3 bedroom suites with a kitchen will take longer to clean than your average hotel room.
It's also surprising that they're not providing any kind of breakfast offering. It's claimed that this is because each unit has its own kitchen, so hopefully that policy doesn't spread to their other Marriott brands that provide kitchens in every suite (TownePlace Suites, Element and Residence Inn). Along with the late checkout and minimal housekeeping, it feels like this brand is being aimed at hotel owners who want to employ as few people as possible. That said, I'd personally be interested in staying at Apartments properties provided the price was right, so those factors wouldn't have much impact on my willingness to stay there.
Four Points Express By Sheraton
Property Details
The other new brand we have more information about is Four Points Express by Sheraton, not to be confused with Four Points by Sheraton.
This is a brand designed specifically for Europe, the Middle East and Africa, so it doesn't seem like we'll see this brand here in the US. It's being marketed to hotel owners as a midscale brand, rooms will be 14-22 sqm (150-235 sq ft), fitness rooms are allowed if there in existing properties being converted, with the only essentials seemingly being a good bed, good Wi-Fi and a good shower. Inspiring.
Loyalty Program Details
As for its participation in the Marriott Bonvoy program, it's a mixed bag but mostly not pretty.
Points earning – You'll only earn 5 points per dollar rather than 10.
Elite welcome gift – Members with Platinum status and above can choose between 500 bonus points per stay or free breakfast for two people.
Elite night earnings – You'll earn one elite night credit for every two nights you stay
Quick Thoughts
Four Points Express by Sheraton (nothing like having names for two other hotel brands within this third new brand) doesn't seem like the most aspirational of brands. Rooms will be pretty small and hotels don't have to have a fitness room based on how Marriott is selling this to hotel owners.
Its participation in the Marriott Bonvoy program is a little lackluster too. It's disappointing that you'll only earn 5 points per dollar considering it's not an extended stay brand, while only earning one elite night credit for every two nights you stay is even more disappointing. That's the fourth Marriott brand where they're pulling something like this, so be careful if doing an end-of-year mattress run for elite status if you're based in regions where these properties will be located as you'll need to stay double the nights for sufficient elite night credits.
What's not clear is what happens on the elite night credit side of things if you only stay one night. I don't know if you earn half an elite night credit which only counts for something if you stay one night elsewhere at a brand giving one credit for every two nights, or if one night stays count for zilch. We'll try to find this out from Marriott.
At least Four Points Express hotels will provide breakfast, with free breakfast being an option as an elite welcome gift for those with Platinum status and higher. Having said that, in keeping with the sparse nature of what this brand looks like it'll be like, it appears that breakfast will be similarly sparse based on a rendering of the breakfast area.
Perhaps that rendering isn't representative as to what breakfast will truly be like, but when zooming in all I can see is bread, bagels (possibly), fruit and coffee. There don't seem to be any hot options, no oatmeal, no cereal, no waffles or pancakes, etc. I wouldn't be surprised if Marriott finds some way to market this as a wonderful "light continental breakfast". If I was only staying for one night, I might be more inclined to choose 500 bonus points as my elite welcome gift rather than a free slice of toast and banana the next morning.
Other Thoughts
Apartments by Marriott Bonvoy looks appealing to me, while Four Points Express by Sheraton gets a big old meh.
Ultimately, it feels like these two new concepts are brands that have been created in search of hotel owners rather than being designed based on demand by travelers. Both brands look like they'll be bare-bones operations with minimal staffing required to keep things going. The danger for Marriott is that if they keep cheaping out with their new brands and continue heading in that direction with existing brands, it'll start to have more of an impact on people's perception of Marriott overall.
Question
What are your thoughts on these new brands? Do either of them look appealing to you, or will you likely give them a miss? Let us know in the comments below.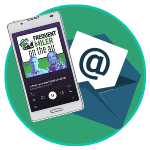 Want to learn more about miles and points?
Subscribe to email updates
 or check out 
our podcast
 on your favorite podcast platform.