A few weeks ago, I made great use of one of my Hyatt Globalist Tier Suite Upgrade awards, bumping my reservation up to a Park Suite King at the Park Hyatt Mallorca in Spain. This suite was huge and luxurious. We often feel like we wish we had one more day — but leaving this place was tough. I definitely hope to make it back again and would love to be able to score this suite on a return trip.
Booking
I used Hyatt points transferred over from Chase Ultimate Rewards to book my room. A standard room at the Park Hyatt Mallorca costs 20,000 points per night.
Whereas Suite Upgrade Awards could only be used on paid stays in the old Hyatt Gold Passport program, they can now be used on pure award stays — making this a terrific use of an upgrade award. At the time of booking, the Park King was going for 680 Euros per night. The Park Suite King was 1,680 Euros per night. At today's exchange rate, that's about $1,967 per night. I'd have never dreamed of paying that much (and for multiple nights!) — but considering how nice this room was, I think it's an epic redemption at 20K Ultimate Rewards points per night.
The room
This room was massive — easily the largest hotel room I've ever had. There was a gorgeous living room:
The dining room had a table for four:
The bedroom had a TV that arose from the foot of the bed:
I can't imagine packing enough to fill up the walk-in closet:
The bathroom was sizable as well, with a window that opened to our private patio.
They had Bottega Veneta Amenities. I didn't actually love the smell of them, but with body wash, shampoo, and conditioner in both the shower and bathtub area, that gave me six a day to grab so I could donate them later.
The patio/garden
Speaking of the bathtub opening to the private patio, this room had a private "garden" patio area that took up nearly as much space as the room itself, if not more.
Here are the sitting areas at either end of the patio:
The grounds
One thing that could be a downside is the fact that the Park Hyatt Mallorca is basically built into a hillside. It is all stairs. That said, they have golf carts to zip you around anywhere you want to go — though we took the stairs for exercise most of the time. The place is beautiful. Here are some pics I took walking around the grounds at night:
Breakfast
My GoPro lens had gotten a little cloudy, so excuse the somewhat cloudy pics, but the breakfast spread included plenty of sustenance. It wasn't up to par with some other Park Hyatt locations, but we never went hungry, either. In addition to everything you see here, there was a daily hot menu from which you could order for free as well.
Spa
I'm not at all a spa guy, but my wife and I decided to check it out and get a couples' massage. Neither of us was thrilled with the massage, but the spa itself was very nice. I don't generally enjoy massages, and my wife had never had a pregnancy massage — so take our lack of enthusiasm for the massages with a grain of salt — it's probably still worth spending a day or part of one here at the spa.
The Beach
Unfortunately, the Park Hyatt Mallorca has no beach. It's built up on a hillside — you can see the Mediterranean in the distance from some points on the property, but it's not a beachfront hotel. However, you don't have to travel far to get to a gorgeous beach.
And the Park Hyatt Mallorca will even pack you a beach bag with towels and cold bottles of water to bring with you.
What they did well and what they can improve
The Park Hyatt Mallorca is a beautiful property. It's clean and modern. The Park Suite is an amazing use of a suite upgrade award, and the secluded location on the northeastern end of Mallorca gives it a more authentic feel even though the resort itself is obviously artificial. Most of the staff with whom we interacted were as professional and pleasant as you would expect at a Park Hyatt. While I had read that service was slow in the restaurant, we found it to be fine most of the time — though we did have one morning where we didn't see our server for quite some time after she took our initial drink order.
One area for improvement is in the parking situation. The Park Hyatt Mallorca is all valet parking, so they advise you to call 30 minutes ahead for your car. We took the car out three times while we were there. The first two times, we called thirty minutes ahead and the car wasn't there when we got to the lobby; they had to go and get it after we arrived and asked again (despite someone handing us the keys and telling us it was in the upper parking lot the first time….it turned out nobody had brought it up). I don't mind valet parking, but if thirty minutes isn't enough lead time to pull up the car, they either need more drivers or they ought to have some self-parking. We spent 15-20 more minutes waiting in the lobby after calling 30 minutes ahead, which seemed excessive given the fact that it didn't seem terribly busy. The third time, I made note of the issues the first two times and our car was there and ready when we got there — so I'll say that they did respond to the feedback, and that I appreciate.
Bottom line
I would definitely go back to the Park Hyatt Mallorca. At 20,000 points per night, the place is a great value. If you have a suite upgrade award to use, it's an absolute steal for what I imagine may be the largest standard suite in the Hyatt portfolio. While the distance from Palma and some of the key tourist sites on the island might discourage some people from making the trek out to the Park Hyatt, I think it's worth the drive. You'll definitely want a car, but I think it would be hard for this place to disappoint anyone looking for a comfortable luxury stay at an affordable points price.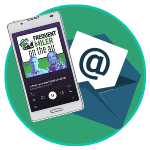 Want to learn more about miles and points?
Subscribe to email updates
 or check out 
our podcast
 on your favorite podcast platform.