God Save the Points is reporting an amazing airfare sale that was first posted on Flyertalk: British Airways first class (mixed with AA or LATAM Business) from London to Guayaquil, Ecuador from $1045 round trip! These flights include British Airways first class from London to New York or Miami and then either American or LATAM between the US and Ecuador. With the current Alaska bonuses on paid premium cabins with British Airways, this looks like a decent mileage run. And you might even be able to book with points and get a great deal with your Membership Rewards points.
Wide open availability
This fare of £787 or about $1045 is available now through the end of the schedule on most days, with prices going up to $1057 as you get further out. Here are November and December 2017:
And here is next June and July:
As you can see, it's available nearly every day. I first looked at the end of the schedule and was not able to get a booking link from Google Flights. However, I went to BritishAirways.com and I was able to put in dates and choose flights without an issue. Here is December 2017, but I also put in dates through next August without a problem:
First on British, Business with AA or LATAM
As you can see in the photo above, the flights on British Airways are in first class, while American and LATAM operate 2-cabin planes for the second leg. You can fly from London to either New York or Miami and connect to either American or LATAM to Guayaquil.
Mileage run with Alaska
Beyond the amazing price, this deal is fantastic because you can earn a ton of Alaska miles. According to ITA Matrix, the British Airways flights are in "A" class and American would be in "J".  However, what makes the deal great is the huge bonus on paid British Airways first class with Alaska Mileage Plan. As a reminder, here's the chart:
As you can see, "A" class with British Airways will earn 450% of mileage flown. Between London and Miami, that'll be about 39,825 miles with the bonus — before any elite bonuses. And MVP member would earn 500%, MVP Gold would earn 550%, and MVP Gold 75K would earn 575% mileage flown. That means an MVP Gold member would earn just shy of 51,000 Alaska miles based on the flights between London and Miami alone!
Though mileage earning with American is changing on domestic routes in January, international flights with American will continue to earn miles (thanks to @singleflyer on Twitter for pointing that out!). The flights on American Airlines in J-class will earn an additional 200% mileage flown before elite bonuses (250%, 300%, and 325% total depending on tier). This means an additional 7,688 miles (no status) to almost 12,500 miles based on the distances from GCMap.com.
In other words, if you have no status, you should earn more than 47,000 Alaska Mileageplan miles. If you happen to have top-tier status with Alaska, you could earn north of 63,000 miles on this ticket. Keep in mind that 55,000 Alaska miles can theoretically get you to Australia in business class. Paying just over $1K for this round trip plus business class to Australia at some point would be an incredible deal.
No, it doesn't stack with AARP
Since you have to mix carriers on this, I couldn't get it to stack with the AARP or Chase discounts that you can read about here: Extreme Stacking British Airways, Iberia, and AA flights. The prices you see on Google Flights are as good as it gets as far as I know – those discounts just don't stack.
Book with points?
I see these flights available on AmexTravel.com. That means that those with a Business Platinum card should be able to buy them with Membership Rewards points and qualify for a rebate. Current cardholders should get a 35% rebate on points used, meaning it would be a net cost of about 69,000 Membership Rewards points after rebate.
My wife still has a Business Platinum card that was opened late last year and still qualifies for a 50% rebate on points (since expired), so it would only cost her a little over 50,000 points round trip. Paying 50,000 Membership Rewards points for all of that premium cabin flying plus all of the Alaska miles is an absolute steal.
Unfortunately, I do not see these flights available on Chase's travel portal, meaning that Sapphire Reserve holders will not be able to get 1.5cpp on these flights.
Bottom line
This won't last. It's a fantastic deal considering the cost of this trip, the miles you'll earn — and the destination in fantastic as well. I lived in Ecuador for the better part of a year and highly recommend a visit. Many will immediately consider the proximity to the Galapagos islands, which is absolutely worthy of consideration — but the mainland of Ecuador has plenty of amazing places to see as well. Unfortunately, these tickets are marked as nonrefundable according to the fare rules at ITA Matrix. The British Airways site seems to suggest that changes or cancellations are possible — for a fee of £150 in each direction, and if I'm reading it correctly you would be charged separately for the BA and AA/LATAM changes…meaning that it would cost you nearly as much to change as you initially paid for the ticket. For that reason, I'm not booking this one — though I certainly considered it for a moment. Be sure to check the rules of the site where you book, but you should have 24-hours to cancel for free since these flights route through the US, giving you a chance to book first and work out details tomorrow.
H/T: emj12 on Flyertalk via God Save the Points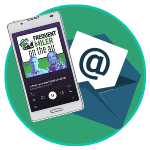 Want to learn more about miles and points?
Subscribe to email updates
 or check out 
our podcast
 on your favorite podcast platform.