I've been writing a lot lately about the current lineup of Citibank cards, but today I'm sharing a cool little trick about a vintage Citibank product.
The Citi Dividend is technically no longer available as a card you can apply for, but it can still be obtained through other means. That's not the trick, though I'll cover how to do that in a moment. It's sort of like the opening act before the real magic happens, except I don't get to wear a funny hat.
Citi Dividend versus Chase Freedom
The Citi Dividend card is a cash back card that offers a rotating quarterly menu of 5% bonus categories. This year's categories are as follows…
You'll note these are quite different from the Chase Freedom 5x quarterly categories. Here's this year's Chase Freedom categories…
While each card has its advantages in certain quarters, the Chase Freedom is usually preferable overall to the Citi Dividend because Ultimate Rewards points are transferable to airlines and hotels if you also have a Sapphire Preferred or Ink card.
However, the Citi Dividend does have one big advantage over the Chase Freedom. While the Freedom cards limit you to a maximum of $1,500 in each quarter's bonus categories (which equates to $75 if you're using the points for cash back), the Citi Dividend only has an annual maximum of $300 in bonus category cash back. That means you can put all your spend into one quarter and max out the 5% cash back in that quarter.
Personally, I find that the department stores bonus category in the 4th quarter is an excellent way to maximize the annual bonus category spend. Department stores is a rather broad category and there's plenty of options for picking up gift cards that way as well. Best Buy is also useful for the same reasons.
But that's not the trick either.
While it's good to know you can choose whichever quarter is easiest for your spending pattern, the trick has to do with the fact that Citibank has an odd way of determining in which calendar year to count your spend.
Normally one would assume that if you made a 5% bonus category purchase anytime in December 2015, that 5% cash back would count against your $300 limit for 2015. However, Citibank doesn't do it that way. Instead, Citibank determines the year based on when your statement closes.
This means if you make a charge in late December 2015, but your statement closes in January 2016, those 5% purchases will count against the $300 limit for 2016, not 2015.
Obviously this is an important quirk to keep in mind if you want to maximize the $300 annual limit. You'll need to make all your purchases by the close of your December statement, which is likely earlier than December 31st (possibly much earlier). After that, you'll no longer be counting against the 2015 limit, but rather the 2016 limit.
But if you've followed me this far, you've already realized that if your 2015 $300 limit is over by the end of your December statement, you can easily double up on your 4th quarter bonus spend by making additional bonus category purchases after the close of your December statement but before December 31st. They will count against the 2016 limit, which means if you time it right, you can effectively get another $300 worth of bonus spend in the 4th quarter categories.
So how do you get a Citi Dividend card?
Citibank no longer offers the Citi Dividend as a new product, but it's been readily available as a product conversion. So if you have an existing Citibank credit card you no longer want, you can call them up and ask to be converted to a Citi Dividend card. The Citi Dividend has no annual fee, which makes it a good candidate for converting to from annual fee cards.
Now, there's currently one caveat to this, though hopefully it's a temporary one. Recently Citibank appears to have put most product conversions on hold. You can read about it here at the Doctor of Credit, but basically when calling Citibank for a product change, many people are being told they have to wait until October or November. The Doctor of Credit speculates on the reasons for this, so click through to read his post if you're interested in the details.
However, the good news is that Citibank is expected to return to doing product conversions in the next few weeks. So if you don't have a Citi Dividend, you should still have enough time to convert to a Dividend card and double up on those 4th quarter bonus categories.

Loading ...
Other Recent Posts From The "Bet You Didn't Know" Series:
The Citibank ThankYou Business Card
Online Credit Card Application Status For All Banks
Amex Offers via the Amex Mobile App
Find all the "Bet You Didn't Know" posts here.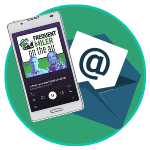 Want to learn more about miles and points?
Subscribe to email updates
 or check out 
our podcast
 on your favorite podcast platform.