My 3 Cards, 3 Continents trip last year both started and ended at JFK Airport. On both ends of that trip I stayed overnight at the Hyatt Regency JFK Airport At Resorts World New York.
This is a great option if you're booking a positioning flight into or out of JFK that requires staying overnight before or after, although you'll want to take an Uber, Lyft or taxi there rather than relying on the hotel's free shuttle which is more hassle and expense than it's worth.
Hyatt Regency JFK Airport At Resorts World New York Bottom Line Review
This property is attached to a casino called Resorts World New York City, hence the inclusion of that in the lengthy hotel name. The hotel itself doesn't have a casino hotel vibe though, instead feeling clean and fresh which is helped by the fact that it only opened in August 2021.
Thanks to my Globalist status I was upgraded to an Executive Suite during my first stay and was upgraded to either an Executive Suite or 1 Bedroom Suite (I'm not sure which) during my second stay. That second stay's upgrade was offered proactively, but I had to request the first upgrade. The front desk agent initially tried claiming that they didn't have any suites available, but when I pointed out that they had several that were bookable on their website, she magically found one.
The hotel doesn't have a lot by way of amenities – there's no swimming pool and there are limited dining options. I imagine that won't be much of an issue for most guests though seeing as it's presumably used mostly by people spending their time in the casino or who are only staying one night when flying in or out of JFK Airport.
Something that was nice was that they had a Club Lounge that was not only open, but which served both breakfast and evening hors d'oeuvres and light snacks, along with complimentary beer, wine and hard seltzer from 5pm-8pm.
This Hyatt Regency can be good value when booked with points or a category 1-4 free night certificate, especially because booking an award stay means you won't be charged the hotel's destination fee of $25 + tax.
Points Price: The Hyatt Regency JFK Airport At Resorts World New York is a category 3 property which means it costs 9,000, 12,000 or 15,000 points per night depending on if your dates are off-peak, standard or peak. That also means that you can redeem category 1-4 free night certificates at this hotel.
Cash Price: The cash price can vary, but it seems to be fairly consistently in the $250-$325 range when including taxes and fees.
Points Value: Unless there's some kind of event on which jacks up the room rate, you won't get outsized value at this hotel. Having said that, you should pretty much always get at least 2cpp of value which is solid for Hyatt points.
Resort or Destination Fee: $25 + tax, although this is waived for all World of Hyatt members when booking award stays, as well as for Globalist members on paid stays.
Parking: The hotel offers complimentary self-parking. There's no option for valet parking listed on their website.
Shuttle: The hotel offers a free shuttle from the Aqueduct stop on the (A) train line to the hotel entrance. Do yourself a favor though and get an Uber, Lyft or taxi from the airport instead. Although the shuttle is free, you have to take the AirTrain to Howard Beach and then the subway to the Aqueduct stop which will cost you almost $11 per person. The location of the shuttle isn't intuitive either and the journey to the hotel only lasts a minute or two. It took me longer to get to the hotel via the "free" shuttle than if I'd taken an Uber, but it only saved me a few bucks and added a lot of hassle. For two or more people, you'll almost definitely spend less by taking a taxi or using a rideshare company.
Room: I booked a standard King Bed room using points and was upgraded to an Executive Suite. The suite was plenty spacious and was a proper one bedroom suite with a door between the living room and bedroom that closes, rather than it being a Junior Suite where it's all one room.
The bedroom had floor-to-ceiling windows, the master bathroom was spacious and there was a separate bathroom – including a shower – by the entrance.
Housekeeping: We only stayed one night and so I can't really comment on housekeeping service other than that our room was clean when we arrived and everything seemed in order.
Turndown service: No.
Internet: This is complimentary for all guests and the speed was good.
Dining: The hotel has minimal dining options. There's a cafe-style outlet called Grab N' Go which is described as offering "fast-casual dining and prepackaged items".
The only other dining option is the Club Lounge. Interestingly, this also serves as the breakfast restaurant for all guests, with the ability to pay $40 per person (free for children under 12) for access to the lounge which includes breakfast, evening hors d'oeuvres and unlimited beer and wine from 5pm-8pm. Globalist members get complimentary access, as do people who have Club Lounge Access awards from Milestone Rewards.
Although the hotel itself doesn't have many food options, Della made the suggestion in the comments below that the Resorts World casino might have more restaurants. Sure enough, they do! You can find the full list of restaurants here. I didn't go to the casino during either of my stays, but the hotel is right next to the casino and so you should be able to walk to these restaurants without any hassle.
Spa: No.
Fitness Room: Yes, although I didn't check it out.
Pool: No.
Welcome Amenities: I didn't receive any kind of welcome gift in the room during either stay.
Service: Service was fine, but nothing to write home about. The front desk agent for my first stay didn't seem to want to offer a suite upgrade until I pushed back about it, while the Club Lounge staff didn't seem overly warm, but weren't rude either.
Location: The Hyatt Regency JFK Airport At Resorts World New York is attached to the Resorts World New York City casino, although it feels like a completely separate entity and so doesn't feel like a casino hotel.
Depending on traffic, you're looking at it taking about 15 minutes to get from the airport to the hotel if you take a taxi, longer if you take the train and free shuttle.
Elite Benefits: I have Hyatt Globalist status – here's what I received:

Free breakfast – This was provided in the Club Lounge – there's no restaurant where they can provide breakfast otherwise.
Lounge access – The hotel has a Club Lounge which is open all day. They serve breakfast from 6:30am-10am and evening hors d'oeuvres and unlimited beer, wine and hard seltzer from 5pm-8pm.
While there wasn't an extensive selection of food, both breakfast and evening hors d'oeuvres included several hot options. In the evening there were salad options, desserts and pre-packaged cookies which, along with the hot options, were sufficient to serve as dinner for the night, although I wouldn't want to rely on the lounge for dinner for longer stays.
Suite upgrade – I was upgraded to an Executive Suite on my first stay and an Executive Suite or 1 Bedroom Suite on my second stay.
Late checkout – I was able to get a late checkout on my first stay seeing as my flight didn't depart JFK until about 6:30pm.
Free parking on award nights – I didn't have a car and so didn't need to park there, plus the hotel offers free parking for all guests.

Would I stay again? Definitely. It's convenient to get to the hotel using Uber and the suites are nice and spacious. It's a new-feeling hotel and having an open Club Lounge makes it a particularly convenient place to stay if you have access to it as it means you don't have to pay for dinner and breakfast.
Pros & Cons
Pros
Points Value – While you don't get outsized value from your points, you'll still get good value versus paying cash.
Club Lounge – This was open and had a good enough food selection.
Suites – The Executive Suites are spacious and provide a lot of natural light thanks to the floor-to-ceiling windows.
Location – It's not far from JFK airport.
Cons
Dining – Limited dining options if you don't have access to the Club Lounge or would like something more extensive.
Image Gallery
Bedroom & Living Room
Bathroom
Club Lounge
Video Walkthrough
The photos above of my suite were taken during my second stay. I'd forgotten to take photos during my first stay, but did take this walkthrough video. In the video I said that it's a category 4 property and that I redeemed a free night certificate; that was wrong as it's a category 3 property and I paid with points.
View this post on Instagram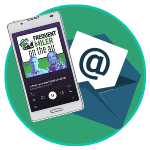 Want to learn more about miles and points?
Subscribe to email updates
 or check out 
our podcast
 on your favorite podcast platform.