Through December 29th, Points.com is offering SPG Starpoints for 35% off.  Since the normal price is 3.5 cents per point,  this discount makes it possible to buy those points for 2.275 cents each.  But you can do even better:
Start with TopCashBack to get 2.5% cash back (you can also use our affiliate link with our thanks, but then you won't earn cash back)
Pay with your SPG Amex card to earn 2 points per dollar. Update: a reader has found that the purchase only earned 1X despite previous reports of 2X.  Seems that they have changed the system.
By following the above steps, you will get more SPG points for less money (after the TopCashBack rebate).  In the end, your cost per point will be only 2.12 cents.
Example
Go through TopCashBack
Buy 20,000 SPG points for $455
Pay with your SPG card to earn 455 x 2 = 910 points
Get back 2.5% of $455 = $11.38 from TopCashBack
Final cost = $455 – $11.38 = $443.62
Points earned = 20,000 + 910 = 20,910
Cost Per Point = $443.62 / 20,910 = 2.12 Cents Per Point
Marriott Rewards
Marriott usually sells their points for 1.25 cents each.  Since SPG points transfer to Marriott at a rate of 1 to 3, you're always better off buying SPG points if you need Marriott points.  At the usual price of 3.5 cents per SPG point, that comes to 1.17 cents per Marriott point — a slightly better deal than buying from Marriott directly.
With the 35% discount, combined with the steps above, you can buy SPG points for 2.12 cents each then convert them 1 to 3 to Marriott Rewards.  In the end, your cost per Marriott Rewards point will be only 0.7 cents each.
Airline Miles
SPG points transfer to many airline mile programs at a rate of 20,000 SPG to 25,000 airline miles.  Thanks to that generous transfer ratio, by buying SPG points for 2.12 cents each, you can get airline miles for only 1.7 cents each.
Should You Buy?
In general, I don't recommend buying points or miles unless you have a specific award in mind for which you need extra points.  Buying SPG points can be a great way to quickly get enough SPG or Marriott points for discounted hotel nights.  Top tier Marriott hotels (such as the St. Pancras London) cost 45,000 points per night for a standard room.  At .7 cents per point, you can get those rooms for $315.  That's not necessarily cheap, but compared to standard rates at such hotels it can be a great bargain. Even better are the lower end hotels.  Category 2 and Category 3 (off season) hotels go for 10,000 points per night.  Buy purchasing points, it's possible to stay in these hotels for only $70 per night.
Buying SPG/Marriott points can also be a great way to get the extra airline miles you need to top off an award, especially when the points are available at a discount as they are now (through December 29th).
See also: Point alchemy: Turn pennies into United miles (Buy miles for 1.15 cents each)
How to Buy SPG Points
Unfortunately, when you start from a portal it's not at all obvious how to buy points.  Here are steps that have worked in the past:
Click through to Points.com from TopCashBack
Log into Points.com (or register if you haven't before)
Make sure SPG is added to your loyalty wallet
Go to your loyalty wallet and click on SPG
Click "Program highlights and benefits"
A box should pop up on the right, scroll down to the section titled "Program Information" and under that click the link "Buy more Starpoints for your account"
An easier option is to use our direct affiliate link to buy SPG points, but then you won't earn portal cash back.  If you'd like the easier approach anyway (with our thanks!), click here: Click here to buy SPG points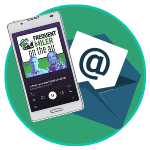 Want to learn more about miles and points?
Subscribe to email updates
 or check out 
our podcast
 on your favorite podcast platform.