American Airlines has a cool promotion running to earn miles with partner activity. They're calling it a Holiday To-do List, and they are offering bonus miles in addition to the miles you normally earn for completing activity with multiple partners between now and December 31st. If you have activity with all 10 partners, you could earn 50,000 bonus miles on top of those you naturally earn for partner activity.
The Deal
Key Terms
Must register before your qualifying partner activity
After registration, earn with partners through 11:59pm CT on December 31, 2017
Qualifying activity can be completed through multiple transactions
Bonus miles will be posted within 14 days of the initial miles (i.e. within 14 days after the partner activity posts to your account as I read the terms)
Base miles and bonus miles count towards qualifying activity with each partner (i.e. If one qualifying activity is to earn 3K miles through the shopping portal and the shopping portal is running a holiday bonus (it is right now), those holiday bonus miles count towards the 3K you need to earn for that activity)
See the promotion page for full terms
More details
This promotion actually looks pretty good to me. I know I won't use all of the partners, but I would likely use several of them anyway — and based on additional bonus miles, I may even try out a couple I wouldn't have otherwise. Here is the chart for how much you'll earn based on how many partners you interact with during the promotional period:
As you can see, if you complete "qualifying activity" with one partner between registration for the promo and December 31st, you'll earn 500 total bonus miles (on top of what you earn with that partner). If you complete qualifying activity with 4 partners, you'll earn a total of 5,000 bonus miles, and so on.
Qualifying activity includes bonus miles being awarded by a partner. For example, one of the qualifying activities is to earn 3,000 miles through the AAdvantage shopping portal. The shopping portal currently has a tiered bonus. One of the tiers is "Spend $600, get 2,000 bonus miles". Those bonus miles count towards the 3,000 total miles you need to earn. Many of the partners have similar bonus offers (especially at this time of year), making it pretty easy to complete partner activity with a number of them.
For reference, here are the definitions of "qualifying activity" with each of the 10 partners:
Miles for Opinions: Earn at least 300 miles with Miles for Opinions
Sprint: Earn at least 417 miles with Sprint
Rocketmiles: Earn at least 5,000 miles with Rocketmiles
AAdvantage eShopping: Earn at least 3,000 miles with AAdvantage eShopping
1-800 Flowers: Earn at least 2,000 AAdvantage miles with 1-800-FLOWERS (Earn 30 miles per dollar with promo code A56)
The AAdvantage Dining Program: Earn at least 500 miles with AAdvantage Dining
Avis Budget Group: Earn at least 1,500 miles with Avis Budget Group
LifeLock: Earn at least 7,000 miles with Lifelock
Vinesse: Earn at least 500 miles with Vinesse
Hilton: Earn at least 1,000 miles with Hilton
Those activities aren't too tough to achieve. Some of them are downright easy. I see myself almost definitely completing the following four offers:
I definitely would have earned miles through the shopping portal with or without this promotion.
I'm going to be away this Saturday night and didn't have plans for dinner. First AAdvantage Dine will complete this one
Miles for Opinions. You get 250 miles for the first survey. I'll hang in there to pick up the other 50 miles to complete this
At 30 miles per dollar, it takes less than $67 in spending to reach the qualifying activity — I'll look to combo with an Amex Offer and send someone a holiday gift from 1800Flowers.
If I get that far, I'll complete the Hilton offer next. Normally, 10,000 Hilton points earn 1,500 American Airlines miles. But if I get at least 4 partner activities done, converting 10K Hilton points to 1,500 American Airlines miles will qualify me for the next bonus tier — the fifth activity earns 4,000 bonus AA miles (and it goes up from there). I wouldn't normally convert 10K Hilton points for 1500 AA miles — but I might do it if the pot gets sweetened by 4K miles. It's certainly possible that I could end up completing a couple more — the Avis offer could come in handy, Vinesse offers 5K bonus miles for singing up, etc. I doubt I'll complete all of them, but I wouldn't be surprised if I end up completing quite a few.
Bottom line
This is a pretty interesting promotion, especially considering that the qualifying activity isn't unreasonable even if you're not new to each of the activities — if you are new to some of them, it's even easier to stack bonus miles to complete qualifying activity. American Airlines availability hasn't been outstanding, but they claim it is improving. Anecdotally, I've found that to be true on some recent award searches (though most of my award searches are either close-in domestically or pretty far out internationally, so my sample set may not match yours). I'm always happy to pick up some extra miles when it's easy — and this promotion mostly fits the bill. Don't forget to register before completing partner activity — any partner activity before registration will not count per the terms.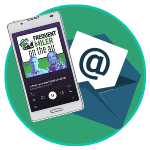 Want to learn more about miles and points?
Subscribe to email updates
 or check out 
our podcast
 on your favorite podcast platform.