Update: Iberia is honoring this. See our follow-up post: Holy moly: Iberia is honoring it. 90K Avios now ~$260, and it's for real. This post includes some fares that are no longer available, but many are still available from around $30 one-way.
German blog You Have Been Upgraded has written about an incredible promotion being offered by Iberia. I'll note at the outset that this one is far too generous to last the way it is written. I suggest taking screen shots of everything and only getting involved if you can live with the fact that it's a gamble. I also suggest reading the full post and understanding the 7 key things laid out at the bottom. That said, the payoff is pretty sweet: if this promo works as written, you could pick up 90,000 Iberia Avios for ~$183.
The Deal
Iberia is offering Iberia Plus members 9,000 bonus Avios for every ticket they book on Iberia.com from June 21, 2018 – June 24, 2018 for for travel on Iberia, Iberia Express, or Air Nostrum up to a max of 90K Avios
Key Details
You can get a maximum of 90,000 Avios from this promotion
Bonus Avios are deposited in your account within 10 days of ticket purchase (i.e. not after you fly…)
Multiple passengers on a single ticket will each earn 9,000 bonus Avios if they have been identified as Iberia Plus members at the time of booking (which presumably means entering their frequent flyer numbers)
Bookings can be in any class and to any destination
The terms do not require round trip bookings to earn 9K Avios
Bonus Avios must be used by December 1, 2018
Quick Thoughts
The gist of it is this: book a ticket on Iberia.com, enter an Iberia Plus account number for the flyer, get 9,000 Avios. The promotion page clearly states any class, any destination as you can see above. There is no round trip requirement, meaning you're better off booking separate one-ways as each ticket gets 9K (might as well book two one-ways and get 18K).
If that sounds too goo to be true, you're right…it does. Here are the full terms.
The terms state that the 9,000 bonus Avios will be added within 10 days of purchase. The terms go on to say that if you request a refund, the promotional Avios will be withdrawn from your account. Of course, if you don't make your flight because you get held up in traffic or don't get your visa information squared away or your vacation time isn't approved or you aren't in the right country….you're not really requesting a refund when you no-show. Further, if you make a bunch of speculative bookings next spring, you will both receive the Avios and be required to use them well before you are scheduled to fly….and plans can legitimately change in that time. Keep reading for caveats below.
Last year, I spent a few nights at the Park Hyatt Mallorca and it was really a gorgeous property.
Mallorca was in fact so beautiful that I'd be happy to speculate on returning…especially considering flights from Palma de Mallorca to Madrid are only $19 pretty much all of next February and March.
Actually, that's a little misleading. When you click on a date, it shows $19 / 16 Euros. When I clicked through to Iberia, there was actually a price change…
I just about spit out my coffee at the thought of the 16 Euro price no longer being available…..so it got cheaper. That's actually about $18.33 based on today's exchange rate.
So the short version of the story is that ten of those bookings should yield you 90,000 Avios about 10 days from now. In other words, about $183.30 in bookings should get you 90,000 Avios well before you fly. That's awesome as you can use those Avios to fly from Chicago, New York, or Boston to Madrid in lie-flat business class for 34K in off peak season (50K peak) or 42.5K from Miami one way (off-peak). In other words, $183 plus the taxes on your award ticket will get you a round trip business class ticket to Europe if this promotion sticks. There are several things to think about if you're going to get involved in this:
Update: As indicated at the top, this promotion has been confirmed. Iberia intends to honor it even if you don't fly the segments. See the post linked at the top for more info.
The promotion is really generous. I could see it being very popular. I could see that leading to what Gary Leff calls "seller's remorse" — i.e. the promo being pulled/changed/not honored. It's a gamble.
The promotional Avios need to be used by December 1st, 2018 or they are forfeited.
If you request a refund, you lose the Avios.
The terms don't specifically state what happens in a no-show case. I wouldn't want to plan to no-show before flying my award ticket.
Iberia could frown on people who they perceive to be abusing their generosity. It's certainly not out of their power to close an account. If you're going to make a bunch of speculative bookings for the Avios, you might want to convince a friend or family member who doesn't care about their future with Iberia to book tickets and then use their Avios to book you an award.
While you might be able to use the Avios before December 1st to book an itinerary further in the future, see #4.
This may create some competition for award seats on Iberia. Of course, there are other great uses of Iberia Avios. See below.
All that said, the promo is written in English on the US version of the Iberia site and they give exactly the kind of example I'm showing (a short domestic flight in Spain), so it's hard not to expect this to work….except that it does seem nuts.
Iberia Avios aren't only useful for flying to Spain. See these posts for more inspiration:
Bottom line
If you skipped to the bottom here, hop up one section and read #1-#7. It's worth noting one more time that I don't see how this will last. That said, Iberia couldn't be much clearer in their wording — it's not as though this is a promotion that's buried on the Spanish site and badly translated — it's on Iberia.com/us. I'd go in with low expectations — but even if you make two or three speculative bookings and you're able to use your Avios by December 1st, it wouldn't be hard to come out well ahead. I don't intend to get fully invested in this, but I may throw my hat in the ring for a couple of them. Two $18.33 bookings would give me enough Avios for a round trip ticket that's up to 2,000 total miles, and that's a pretty solid deal even without going too crazy.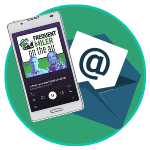 Want to learn more about miles and points?
Subscribe to email updates
 or check out 
our podcast
 on your favorite podcast platform.