Both the Platinum Delta SkyMiles Credit Card and the Delta Reserve Credit Card from American Express offer a free companion certificate each year upon renewal.  This means that once per year you can buy a round trip flight for two people and pay for just one (plus taxes and fees for the other).  Here are tips you need to know to get the most value from your certificates…
Update
: I'm not sure when this changed, but you can now (finally!) apply eCredits to the cash portion of your booking. That's a huge improvement since changes and cancellations (which are now usually free) often result in eCredits which are usually good for just 1 year. Hat Tip:
Eye of the Flyer
(and also a reader who reached out separately).
Tips
Buy tickets early.  Companion Tickets are only valid for economy discount fare classes L, U, T, X, V and, for the

Reserve card only

, comfort+ fare classes W, S, and premium-class (Premium Select, First Class, Delta One) fare classes I, Z, P, A, G.   If you wait too long before booking your tickets, you may not find two available seats in those fare classes.
Assign the primary ticket to the person chasing status.  Only the primary passenger earns redeemable miles, medallion qualifying miles, and medallion qualifying dollars.  The companion gets nothing but a free flight… and pretzels.
Benefit from elite upgrades. Companion Tickets are eligible for complementary Medallion upgrades to Comfort+ and First Class (details here).  You may also apply regional upgrade certificates.
Use your eCredits. If you have eCredits (from previously cancelled flights, for example), you can now apply those credits to pay for the cash portion of your fare.
Splurge for first class.  This tip applies only to Delta Reserve card holders, since the Platinum companion pass can't be used to book first class.  When tickets are particularly expensive across the board (during holiday travel, for example), you may find that first class tickets are only moderately more expensive than coach.  In those cases, you can use the certificates to get two first class tickets for less than two coach tickets would have cost without the companion certificate.
Complete travel within 1 year.  Certificates expire 1 year after they are issued.  And to use a certificate, it is not enough to book a flight before it expires: you must fly, and complete the round trip, before it expires.
Take the bird in the hand.  Imagine that you have an opportunity to use a companion certificate for a $300 flight.  You may be tempted to pass up that opportunity and wait for a flight that costs much more.  But, if you do so, you risk letting the certificate go entirely unused before it expires.  Unless you are certain that you'll have later better opportunities, I'd recommend taking advantage of the small opportunity you have now rather than waiting and hoping for a better opportunity in the future.
Be generous and book others.  Just because a companion certificate is in your Delta account does not mean that you have to fly to use it.  You can book the tickets for anyone.  If you have a soon-to-expire certificate that you can't use, let others know.  Most people with plans to fly two people on Delta will be thrilled for the chance get one ticket nearly free.
Earn 5X and companion fee reimbursements.  A strange quirk of the Delta companion ticket is that you have to pay with an American Express card, but I've found (despite terms that say otherwise) that you do not have to pay with a Delta American Express card.  Any Amex card will do.  So, if you have a consumer Platinum card which earns 5X for airfare, you might as well use that!  One great side benefit I've found is that the taxes and fees for the second passenger count towards the Platinum card's annual $200 in airline fee credits.
Live in Hawaii (or an island, or Alaska) and visit the mainland with a friend.  Companion tickets are valid only for round trip flights within the 48 contiguous United States.  But, there is an exception for those who live in the US, but outside of the contiguous 48 states: "Residents of Hawaii, Alaska, Puerto Rico or the United States Virgin Islands (USVI) must originate from there to the 48 contiguous United States and have an address on their SkyMiles account in Hawaii, Alaska, Puerto Rico or the USVI".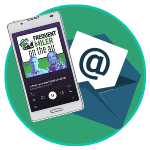 Want to learn more about miles and points?
Subscribe to email updates
 or check out 
our podcast
 on your favorite podcast platform.