Imagine that you're a couple thousand dollars short of the MQDs (Medallion Qualifying Dollars) required to get to the next level of Delta elite status.  Now consider that Delta has sent emails to cardmembers saying that for a limited time (November 14-30 2023)  SkyMiles Members can earn $1 Medallion® Qualification Dollar (MQD) for each $1 spent at The Window Seat Shop at JFK airport and online.  Your next step may be to hop online to buy a few thousand dollars worth of Delta branded holiday presents for everyone in your family, your friends, your neighbors, and your dog (Delta doggie biscuits?).  Boom!  You got your holiday shopping done AND (you think) you qualified for the next level of elite status all in one fell swoop!  But you didn't.  Why not?  The MQDs won't post until next year towards 2025 elite status.  Oops.
The Deal
Earn $1 Medallion® Qualification Dollar (MQD) for each $1 you spend (excluding taxes, shipping, and handling) at The Window Seat Shop.
Valid dates: November 14-30 2023.  Note that online access for non-Card Members begins on 11/15/23.
Buy in-store or online
What can you buy?  "A curation of items sourced from small businesses located in many of the destinations Delta flies to, from Parisian chocolates to jewelry from Brazil as well as VIP travel opportunities."
All MQDs will be automatically deposited into your SkyMiles account on or after January 1, 2024.  These will count towards the

2025

elite qualification year.  In other words, this spend will help you in 2024 to get to elite status, but it won't help in 2023.
Terms & Conditions
ALL SALES ARE FINAL. RETURNS OR EXCHANGES WILL NOT BE ACCEPTED. ADDITIONAL TERMS AND CONDITIONS WITH RESPECT TO ANY PRODUCT MAY BE INCLUDED IN THE LISTING DETAILS, AND THOSE TERMS WILL BE BINDING AND INCORPORATED INTO THE TERMS OF SALE APPLICABLE TO SUCH PRODUCT.

Our products or Services have limited quantities (which shall be available while supplies last) and are offered on a limited-time basis.

Delta SkyMiles® and Medallion Qualifying Dollars

All benefits described below are strictly conditioned upon your compliance with the Delta Membership Guide and Program Rules.

Products offered or purchased through the Service (online or offline) may be eligible for equivalent Delta SkyMiles Medallion Qualification Dollars ("MQD"), which may impact your 2025 Delta Medallion® Status. All awarded MDQs are subject to the applicable Additional Terms, including, but not limited to, the Delta Terms of Use, Delta SkyMiles Membership Guide & Program Rules. , the Delta 2024 SkyMiles Program Changes, and any subsequent updates to such Additional Terms. Taxes, shipping, and handling fees on your purchase will not earn MQDs.

You must have a valid SkyMiles account to receive MQDs on any qualifying purchase. Purchases must be made through the Service or at our offline location in person to earn MQDs. Purchases made through third parties are not eligible to receive MQDs. Cash is not accepted. We accept credit card payments through most major credit cards. Purchases with certain Delta SkyMiles American Express® credit cards, as specified below, are eligible to receive MQDs. Applicable tariffs, shipping costs, fees, taxes, or other expenses shall not be included in the total number of MQDs calculated and credited toward qualification for 2025 Delta Medallion Status. MQDs earned through the Service will be accumulated in your 2024 account and will be credited toward 2025 Delta Medallion Status only.

Purchases made at The Window Shop in JFK or online at thewindowshop.com from November 14, 2023 through November 30, 2023 will be eligible to earn MQDs upon the completion of purchase. Participation is limited to new or existing SkyMiles Members.

SkyMiles Members will earn $1* MQD per $1* Qualifying Dollar. "Qualifying Dollars" include the cost of the item, before taxes and fees, charged at the time of purchase. Taxes and fees are excluded from Medallion Qualification credit. All MQDs will be deposited on or after January 1, 2024 credited toward qualification for 2025 Delta Medallion Status.

MQDs can only be credited to the SkyMiles Member who purchased the item. SkyMiles number must be provided at the time of purchase, and first and last name and SkyMiles number must match with name on SkyMiles account provided. Only one SkyMiles number can be provided per purchase.

If MQD credit has not been posted to your SkyMiles account by February 28, 2024, please contact us and select: Request Mileage Credit > All Other Miles Requests > Other SkyMiles Partners. Requests for MQD credit will be accepted up to 6 months from the start of the Medallion Qualification Year.

SkyMiles: All SkyMiles Program rules apply to SkyMiles Program Membership, miles, offers, mile accrual, mile redemption, and travel benefits. To review the rules, please visit delta.com/memberguide.

Offer void where prohibited by law. Offer subject to change without notice.

Promotional Reference Code: To enquire about this offer, please refer to code 231001 when contacting any Delta customer service representative.

Delta SkyMiles American Express Card Members

Delta SkyMiles American Express Card Members will be granted early access to the online website of the Service. Delta SkyMiles American Express Card Members who visit the store at New York-JFK may receive a custom promotional luggage tag. Purchase is not required, and quantities of promotional materials are limited and will only be offered while supplies last. You must have a Delta SkyMiles Reserve Business American Express Card, Delta SkyMiles Platinum Business American Express Card, Delta SkyMiles Gold Business American Express Card, Delta SkyMiles Reserve American Express Card, Delta SkyMiles Platinum American Express Card, Delta SkyMiles Gold American Express Card or Delta SkyMiles Blue American Express Card to qualify. Qualifying Delta SkyMiles American Express Cards may be added, changed, or removed in Company's absolute and sole discretion. Limit one per customer, regardless of number of eligible Cards held by the customer.

Purchases on an eligible Card will not qualify for any additional miles per dollar awarded on Delta Purchases.

All purchases made with any qualifying Delta SkyMiles American Express Card and any promotions or benefits awarded in connection with any qualifying purchase are subject to the applicable terms, including, but not limited to, the Delta SkyMiles American Express Airline Credit Cards Overview.

More terms apply for The Window Seat Shop. Visit https://thewindowseatshop.com/termsandconditions for more details.
My Take
It's common for airlines to offer deals near the end of the year to help get people to the level of elite status their seeking.  What makes this deal different, and will likely enrage lots of people who don't pay attention, is that the spend you do this year won't help you get to status this year.  Instead, it will give you a head start next year towards 2025 status.
Aside from the confusing timing of this offer, having more ways to earn towards elite status is a good thing.  My assumption, though, is that everything in the shop will be way overpriced.  Will Delta prove me wrong?  LOL.  No.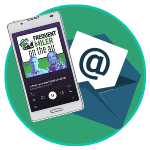 Want to learn more about miles and points?
Subscribe to email updates
 or check out 
our podcast
 on your favorite podcast platform.