Caution: This is an error fare that involves some risk. Read to the end for details.
Via View from the Wing and Secret Flying, there is an error fare available on Ethiopian Airlines that is enabling you to book trips such as New York (Newark) to Bangkok for $272 round trip or Washington DC (Dulles) to Dubai for $283 round trip. Many other destinations are available throughout Africa, the Middle East, and Asia.
This error is what is known as a self-dump. Gary at View from the Wing has a great write-up explaining the details. In a nutshell, by adding a one-way domestic segment (that you may or may not intend to fly) within Malawi after your intended round trip, you are getting the airline computers to leave out the fuel surcharge that would normally be built into the cost of a ticket. This is resulting in incredibly cheap fares via several online travel booking sites. The example above is from momondo, which pulls fares from a variety of third-party booking sites.
Note that this is somewhat risky. Airlines sometimes honor mistake fares like this — for example, when Greg flew round trip to China in business class for $462. On the other hand, sometimes airlines cancel tickets and refund money. I would strongly advise against making any nonrefundable hotel/tour/etc bookings for at least a few weeks after booking this kind of ticket.
However, the additional risk to be aware of is that the airline may deny you boarding at the airport and demand that you pay the difference for your ticket. If you book one of these tickets, be aware that it may or may not go as planned.
But if it does get honored, these fares are incredible. If I'm not mistaken, they would be "T" class fares that earn 100% mileage if credited to Air Canada's Aeroplan — meaning that a round trip from New York to Bangkok should earn over 22,000 miles. For those of you who throw your hats into the ring, may the odds be ever in your favour.
For more explanation of how it works, see the View from the Wing post.
For more details on destinations and links to booking engines, see this Secret Flying post.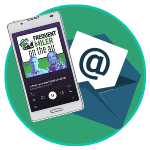 Want to learn more about miles and points?
Subscribe to email updates
 or check out 
our podcast
 on your favorite podcast platform.